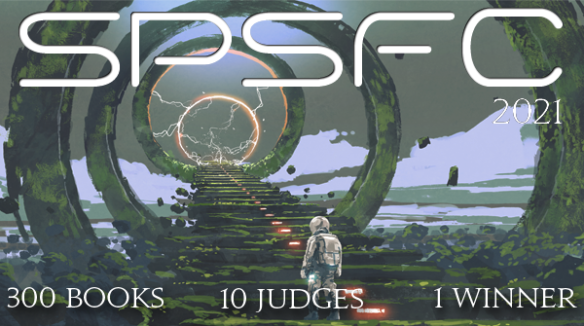 While the Self-Published Science Fiction Competition teams are judging the books, you can help judge the covers. Vote in the SPSFC Cover Contest Top 100 – People's Choice Poll.
The teams scored the covers of the 30 books assigned to each of them and picked their top ten, for a total of 100 covers.
You will be asked to give each cover from 0 – 10 points.
Covers are displayed in batches of 10 and their order is randomized for each viewer.
The poll is open until September 9. When it's finished, we'll find out which SPSFC contestant's cover people think is the best.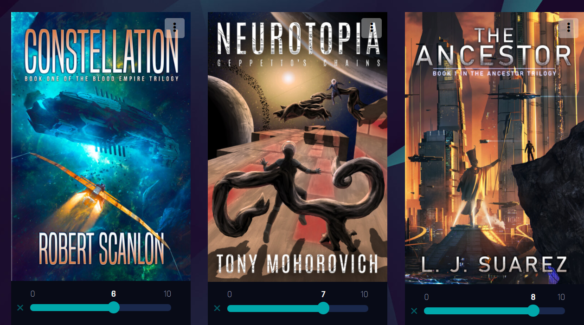 SPSFC art by Tithi Luadthong. Logos designed by Scott (@book_invasion)