The Horror Writers Association (HWA) has selected their 2021 Lifetime Achievement Award Winners: Jo Fletcher, Nancy Holder, and Koji Suzuki. The awards will be given at this year's StokerCon, happening in Denver, Colorado in May.
HWA presents the Lifetime Achievement Award to individuals whose work has substantially influenced the horror genre. While this award is often presented to a writer, it may also be given for influential accomplishments in other creative fields. The Lifetime Achievement Award is the most prestigious of all awards presented by HWA, honoring superior achievement over an entire career.
JO FLETCHER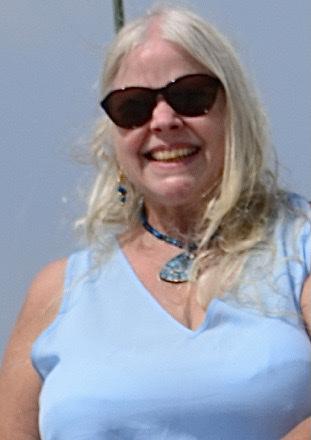 Jo Fletcher lives in northeast London, England. She is founder and publisher of Jo Fletcher Books, UK publisher Quercus' specialist horror, fantasy, and science fiction imprint. She is also a writer, ghost-writer, and occasional poet, following earlier careers as a local, then Fleet Street journalist (once commended by a High Court judge for helping stop a bomber), and a film and book critic. She's been published widely, both in and out of horror, fantasy & SF, winning awards for her writing and services to the genre, including the World Fantasy, the British Fantasy Society's August Derleth and the International Society of Poets Awards.
Jo's publishing career began in the late 1970s, when she began co-running the British Fantasy Society, and was a regular contributor to Science Fiction Chronicle, amongst other periodicals. She was one of the founder members of the Horror Writers' Association, and has been a Trustee, sits on the Board of World Fantasy Convention, and is a member of the World Fantasy Awards Administration. Jo co-chaired several British FantasyCons, as well as the 1988 and 1997 World Fantasy Conventions in London.
Jo's publishing career started in 1985 when she joined the brand-new indie publisher Headline, introducing horror greats like Charles L. Grant, Chet Williamson and Dan Simmons to the British reading public. A short stint at Mandarin (Hamlyn) – and a chance to republish the entire Dennis Wheatley oeuvre – was followed by several years at the newly revitalised genre list at Pan Macmillan, where her authors included Charles de Lint, Richard Christian Matheson and Graham Joyce, as well as Dark Voices: The Pan Book of Horror anthology series. After a short stint at Penguin, working on the brief-lived horror imprint Signet, she moved to Gollancz, then an independent publisher, to run the genre list there, and stayed as it became part of the Hachette UK empire under Orion. As well as founding the Fantasy Masterworks list to sit alongside the SF Masterworks, her authors ranged from old masters like H.P. Lovecraft and Robert E. Howard to bestselling and award-winning masters like Terry Pratchett, Ursula K. Le Guin, Andrzej Sapkowski and Charlaine Harris, to new discoveries like Joe Hill, Tom Lloyd and Ben Aaronovitch, as well as the award-winning Dark Terrors series.
In 2011 Quercus, then a young independent publisher, lured her away to start Jo Fletcher Books; JFB returned to the Hachette stable in 2014 when Hodder acquired Quercus. JFB continues Jo's tradition of publishing some of the very best writers in the interconnected fields of horror, fantasy and SF. Current authors range widely across the field, from Silvia Moreno-Garcia, Alison Littlewood and Amal El-Mohtar & Max Gladstone, to newcomers like Ry Herman and Breanna Teintze.
In her rare spare time, Jo sings, mostly classical choral music, gardens, watches birds, and cooks.
NANCY HOLDER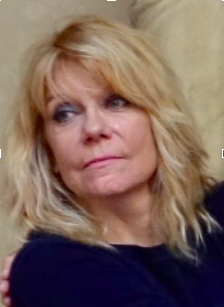 New York Times bestselling author Nancy Holder was born in Palo Alto, California. A Navy brat, she went to middle school in Japan. When she was sixteen, she dropped out of high school to become a ballet dancer in Cologne, Germany. An injury at eighteen ended that possible career.
Eventually she returned to California and graduated from the University of California at San Diego with a degree in Communications. Soon after, she began to write; her first sale was a young adult novel with the unfortunate title of Teach Me to Love. Thus she is the Kilgore Trout of the romance world.
Nancy's work has appeared on many bestseller lists. A six-time winner of the Bram Stoker Award, she received a Scribe Award from the International Association of Media Tie-In Writers for Best Novel, and was subsequently named a Grand Master by that organization in 2019. She also received a Young Adult Literature Pioneer Award from RT Booksellers.
She and Debbie Viguié co-authored the New York Times bestselling Wicked series for Simon and Schuster; they produced many more books together, including the teen thriller The Rules.  She wrote horror solo and with Melanie Tem for Dell Abyss, and is the author of the young adult horror series, Possessions, for Razorbill. She has sold many projects set in universes such as Teen Wolf, Buffy the Vampire Slayer, Angel, Saving Grace, Hellboy, Smallville, Wishbone, Kolchak the Night Stalker, the Green Hornet, Domino Lady, and Zorro. She novelized the movies Ghostbusters, Wonder Woman, and Crimson Peak. She has also sold approximately two hundred short stories as well as essays on writing, popular culture and horror.
A Baker Street Irregular, she co-edited Sherlock Holmes of Baking Street (with Margie Deck), and has written pastiches, articles, and essays about Holmes for various journals and books. She and Deck are the Co-commissioners for an ongoing projected seven-year project annotation project of the original manuscript of Sir Arthur Conan Doyle short story, "The Terror of Blue John Gap," for the Arthur Conan Doyle Society.
She is an editor and writer of pulp fiction for Moonstone, where she and her writing partner, Alan Philipson, are working on a series of prose stories and comic book/graphic novel series of their creator-owned character, Johnny Fade in Deadtown. A second creator-owned series is underway with another publisher.
She lives in a small town Washington state with her family, and they are ruled over by a ferocious Corgi named Tater. Find her at her outdated website nancyholder.com, @nancyholder, and facebook.com/holder.nancy.
KOJI SUZUKI
Koji Suzuki is a Japanese writer, who was born in Hamamatsu and lives in Tokyo. Suzuki is the author of the Ring novels, which have been adapted into other formats, including films, manga, TV series and video games. He has written several books on the subject of fatherhood.
[Based on a press release.]