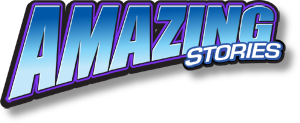 Editor-in-Chief of Amazing Stories Ira Nayman announced his resignation on December 15 in an email to Publisher Steve Davidson and Creative Director Kermit Woodall.
"His resignation was accepted and we thank him for his contributions and wish him the best in his future endeavors," say Davidson and Woodall. They also say Nayman will remain and complete the current issue in progress and additionally has offered to perform a subset of his previous duties until they are transitioned to a new editor.

Authors whose stories have been accepted, authors whose work is currently in the submission queue, all will all be contacted in the usual manner by the new editor.