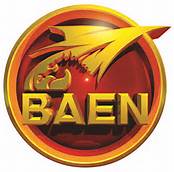 Philip A. Kramer of Seattle, WA has won the grand prize in the 2017 Jim Baen Memorial Award competition for his short story "Feldspar."
The Jim Baen Memorial Short Story Contest has been held annually since 2007 and is focused on stories of space exploration and discovery, with an optimistic spin on those activities for the human race.
GRAND PRIZE
"Feldspar" by Philip A. Kramer
FIRST RUNNER-UP
"Bullet Catch" by Stephen Lawson (Louisville, KY)
SECOND RUNNER-UP
"An Economy of Air" by M. T. Reiten (Los Alamos, NM)
Judges for the award were the editors of Baen Books and special guest judge, author David Drake. Stories were judged anonymously. The Jim Baen Memorial Award will be presented May 26, 2017 in a ceremony at the annual International Space Development Conference held this year in St. Louis, MO. The winner receives a distinctive award and professional publication of the story in June 2017 at the Baen.com web site.
"The National Space Society and Baen Books applaud the role that science fiction plays in advancing real science and have teamed up to sponsor this short fiction contest in memory of Jim Baen, Baen Books founder," said William Ledbetter, contest administrator. "It's a wonderful opportunity for the winner to meets scientists and space advocates from around the world."