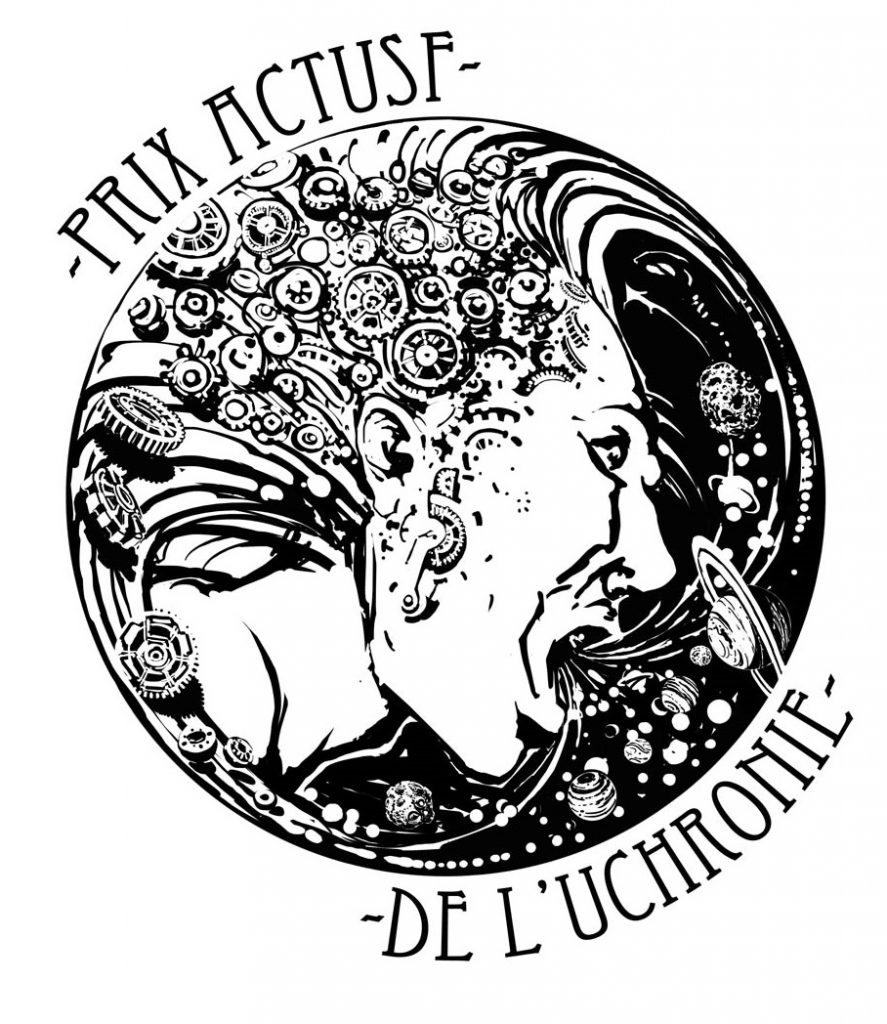 The shortlist for the 2019 Prix Actusf de l'Uchronie has been released by ActuSF.
It is an award for work in a specialized segment of sff field, described in the Wikipedia:
Uchronia refers to a hypothetical or fictional time-period of our world, in contrast to altogether fictional lands or worlds. A concept similar to alternate history but different in the manner that uchronic times are not easily defined.
Middle-Earth and the Hyborean Age are examples of uchronic settings.
French publisher ActuSF gives the award in three categories:
The Literary Prize, rewarding essays and novels.
The Prix Graphisme, rewarding comics, covers and other pictorial initiatives.
The Special Prize, rewarding an original uchronic work, be it a game, an exhibition, etc.
The 2019 jury is composed of Étienne Barillier, Bertrand Campeis, Karine Gobled, Hermine Hémon, Jean Rebillat and Jean-Luc Rivera.
PRIX LITTÉRAIRE
Civilizations de Laurent Binet, Grasset
Frankenstein 1918 de Johan Heliot, L'Atalante
La Compagnie des Intelligences Botaniques (L'Héritage du docteur Moreau 11 & T2, L'envol de Moby Dick) de Jean-Claude Renault, Nestiveqnen
Les Rangers du Vastlantique, Timeless T01 de Armand Baltazar, traduction de Françoise Nagel, Bayard Jeunesse
Les Uchronautes, Les Temps Assassins T2 de Pierre Léauté (Mü)
PRIX GRAPHIQUE
Jakob Kayne T1 : La Isabela de Mateo Guerrero (dessin) et Sylvain Runberg (scénario), Le Lombard
Le Dernier Atlas T1/3 de Fred Blanchard (dessin), Gwen De Bonneval (scénario), Hervé Tanquerelle (dessin) et Fabien Vehlmann (scénario), Dupuis
Tokyo Revengers T1 et T2 de Ken Wakui, traduction Aurélien Estager, Glénat Manga
PRIX SPÉCIAL
Antiques uchronies, Quand Grecs et Romains imaginent des histoires alternatives sous la direction d'Alexandre Grandazzi et Anne Queyrel Bottineau, Éditions universitaires de Dijon
Effluvium de Didier Graffet et Xavier Mauméjean, Bragelonne
Exposition Alex Alice – Le Château des étoiles, Galerie Daniel Maghen
Le Cycle de Mithra (intégrale) de Rachel Tanner, Mnémos
Once Upon a Time… in Hollywood de Quentin Tarantino