(1) JEOPARDY! Tonight's installment of Jeopardy! featured an entire category about the Nebula Awards. The first clue even mentioned the L.A. Science Fiction League of 1937. Andrew Porter provides screencaps. (Click for larger image.)
(2) TURN BACK THE CLOCK. Internet Archive Blog proudly points to a"Major SciFi Discovery Hiding in Plain Sight at the Internet Archive".
Fans of science fiction learned last week that the word "robot" was first used in 1920—a full three years earlier than originally thought.The "massively important yet obvious" change in date was confirmed with a search of the Internet Archive, which has a digitized first edition of the Czech play, R.U.R. Rossum's Universal Robots, published in 1920. There on the title page, hiding in plain sight in an English-language subtitle to the work, is the earliest known use of the word "robot."

This important piece of information is one of many little-known facts captured in the Historical Dictionary of Science Fiction. The project was completed this year by historian Jesse Sheidlower,…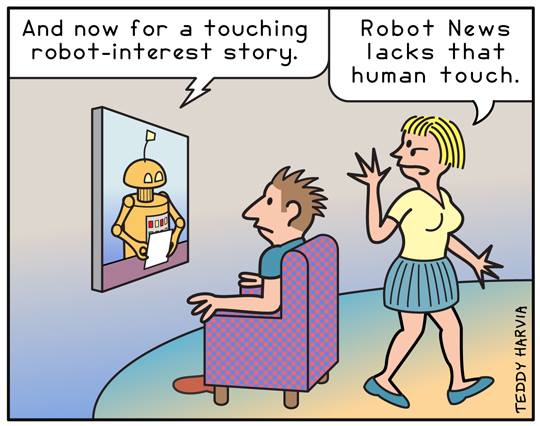 (3) PROGRESS REPORT. Alastair Reynolds, in "We've been landing on Mars for a long time", compares the length of time probes have been going to Mars with a benchmark in the history of eartbound aviation.
(4) THE WRIGHT STUFF. There was a lot more mileage left in the old bird after all: "Part of Wright brothers' 1st airplane on NASA's Mars chopper" reports AP News.
A piece of the Wright brothers' first airplane is on Mars.

NASA's experimental Martian helicopter holds a small swatch of fabric from the 1903 Wright Flyer, the space agency revealed Tuesday. The helicopter, named Ingenuity, hitched a ride to the red planet with the Perseverance rover, arriving last month.

Ingenuity will attempt the first powered, controlled flight on another planet no sooner than April 8. It will mark a "Wright brothers' moment," noted Bobby Braun, director for planetary science at NASA's Jet Propulsion Laboratory.

The Carillon Historical Park in Dayton, Ohio, the Wrights' hometown, donated the postage-size piece of muslin from the plane's bottom left wing, at NASA's request….
(5) BLUE PLAQUE SPECIAL. "Campaign to buy JRR Tolkien's Oxford home fails" reports The Guardian.
An appeal to the public to raise £4.5m to buy JRR Tolkien's former home in Oxford has failed.

Project Northmoor launched a crowdfunding campaign in December to raise money to acquire Tolkien's former house at 20 Northmoor Road in Oxford, before it was put on to the market. Backed by names including Martin Freeman and Ian McKellen, who played Bilbo Baggins and Gandalf in adaptations of Tolkien's novels The Hobbit and The Lord of the Rings, the campaign said it wanted to turn the Grade II-listed property into "the first literary centre in the world dedicated to Tolkien", and that it needed £4.5m to do so.

The Tolkien Society distanced itself from the project, after being approached for support by organisers, saying that the house "would not be a museum and would not be open to the public", and that given the property is a listed building and already has a blue plaque celebrating the author, it is "well protected under the law and not in need of rescue". The Tolkien Society was also concerned that plans it had seen for the property included "spiritual retreats", that the charity's "business model includes running a bed and breakfast, with a full-time resident warden", and that its "primary intention appears to be to run creative workshops, rather than educational programmes about Tolkien". It was also critical of the fact that "no prominent members of the Tolkien community – be they writers, academics, artists etc – are directors of the company"…
(6) "BLERDS" EXPLORE INTERSECTION OF BLACKNESS AND NERDINESS. Adam Bradley of the New York Times offers an insightful article titled "The Black Nerds Redefining the Culture". In it, he traces how race and nerd subcultures overlap and affect each other.
"Blerds still love the same types of content [as other nerds]," Terril "Rell" Fields, the 33-year-old founder of the Raleigh, N.C.-based blerd.com says. "A Blerd just sees nerd culture through their Black cultural lens." They may notice things that other nerds don't: a Black or brown supporting character in a comic book that might otherwise be forgotten; a political allegory of race and democracy played out in a sci-fi television series.
(7) THEY CAME IN FROM THE COLD – TO WRITE. In "The Best Spy Novels Written by Spies, According to a Spy" on CrimeReads, sf writer Alma Katsu, a former spy, recommends her favorite spy novels by people who served in intelligence.
…As a retired intelligence professional and a published novelist, and now the author of a spy novel, I'm here to set the record straight: Even when you've been in the espionage business, it's hard to write a good spy novel.

The heart of a good spy novel is not the caper but the personal or moral issue facing the protagonist. In a nutshell, that is the spy business, particularly on the clandestine side. You're constantly asking yourself, am I doing the right thing? Do the ends justify the means? If I do this questionable thing, what does it mean about me as a person? The best spies—like the best people in general—question themselves. Test their motives. And try to hold themselves accountable. Because—like Spiderman—spies have great power, and with great power comes great responsibility….

Joe Weisberg, An Ordinary Spy

That's right, the mind behind the brilliant TV series The Americans put a few years in with one of the three-letter agencies. Before his transition to television, he wrote this absolutely true-to-life novel. There was a tussle with CIA's pre-publication review board that resulted in redactions, which the publisher cheekily decided to leave in. Without fail, when asked what it's like to work at the Agency, this is the book I recommend. An Ordinary Spy perfectly captures what happens in the beginning, when your James Bond dreams crash into reality.
(8) THERE ARE OLD EQUATIONS, AND BOLD EQUATIONS, BUT THERE ARE NO OLD, BOLD COLD EQUATIONS. Netflix dropped a trailer for Stowaway, about a stowaway aboard a Mars mission,
(9) MEDIA BIRTHDAY.
March 24, 1978 — Quark was slotted in on NBC as a mid-season replacement series. Yes, the pilot aired on May 7, 1977, so technically that its birthday but let's skip past that technically please. Quark was created by Buck Henry, co-creator of Get Smart. It starred Richard Benjamin, Tim Thomerson, Richard Kelton, Tricia Barnstable and  Cyb Barnstable. It specialised in satirizing popular SF series and films and the Wiki article says three episodes were based upon actual Trek episodes. It lasted but eight episodes, beating Space Rangers by two episodes in longevity. You can see the first episode here.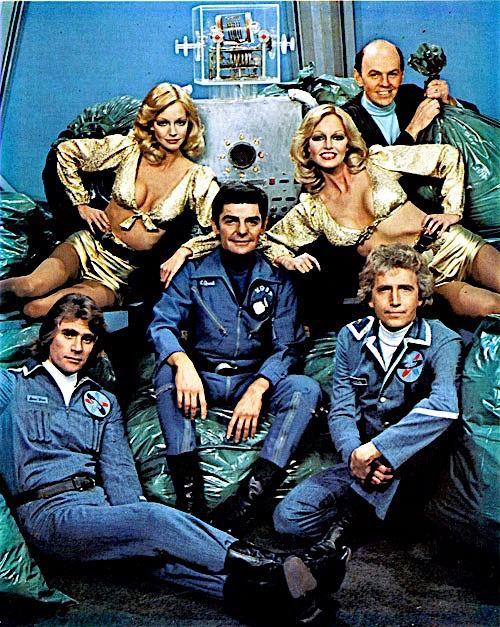 (10) TODAY'S BIRTHDAYS.
[Compiled by Cat Eldridge and John Hertz.]
Born March 24, 1852 – Edward Page Mitchell.  Editor-in-chief of the New York Sun; pioneering SF author.  "The Crystal Man" predated Wells' Invisible Man; "The Clock That Went Backward" predated The Time Machine – though Wells must be credited for that superb name, and story; faster-than-light travel ("The Tachypomp") in 1874; other firsts.  See Sam Moskowitz ed., The Crystal Man (1973).  More here.  (Died 1927) [JH]
Born March 24, 1874 — Harry Houdini. His literary career intersects the genre world in interesting ways. Though it's not known which, many of his works were apparently written by his close friend Walter B. Gibson who as you know is the creator of The Shadow. And one famous story of his, "Imprisoned with the Pharaohs", was actually ghost written by Lovecraft! ISFDB lists another piece of genre fiction for him, "The Spirit Fakers of Hermannstad". (Died 1926.) (CE)
Born March 24, 1897 — Theodora Kroeber. Mother of Ursula K. Le Guin. Anthropologist, Ishi in Two Worlds is the work she's most remembered for. ISFDB lists her as having but one genre work, a children book titled Carrousel with illustrations by Douglas Tait. Ishi is available on the usual suspects. (Died 1979.) (CE) 
Born March 24, 1911 – Gabriel Mayorga.  I know of five covers, half a dozen interiors for us, but he may have done more.  Tuned a notable artistic vision to the demands of our publishers.  Here is the May 40 Super Science (Fred Pohl, editor).  This Jun 40 Astonishing was re-used by Justine Larbalestier for The Battle of the Sexes in SF.  Here is the May 41 Super Science Novels (also Pohl).  Painted, sculpted, and taught in New York City, working in oil, pastel, watercolor, epoxy, plastic and polyester plastic.  Here is Strength (1928) carved from a bar of soap for a contest.  He illustrated this Theory and Practice of Fencing.  More here.  (Died 1988) [JH] 
Born March 24, 1930 — Steve McQueen. He got his big break by being the lead, Steve Andrews, in The Blob. Setting aside the two different roles on Alfred Hitchcock Presents he had which are at least genre adjacent, The Blob is his only genre appearance in his brief life. He died of a heart attack. (Died 1980.) (CE) 
Born March 24, 1946 — Andrew I. Porter, 75. Editor, publisher, fan. Major member of NYC regional fandom starting in the early Sixties. Editor of Algol: The Magazine About Science Fiction which became Starship. Algol / Starship started in the Sixties and was a five-time Hugo nominee in the Seventies, and exceedingly superb reading it was. He won a Hugo for Best Fanzine in 1974, in a tie with Richard E. Geis, who was doing SFR. He founded the newzine Science Fiction Chronicle in May 1980 and published it monthly, eventually selling it to DNA Publications in May 2000.  He has won myriad awards including the Big Heart Award. He has attended hundreds of science fiction conventions and nearly forty Worldcons since his first in '63. He was Fan Guest of Honor at several conventions, including the 1990 Worldcon. And with John Bangsund, he was responsible for Australia hosting its first Worldcon. (CE)
Born March 24, 1946 — Gary K. Wolfe, 75. Monthly reviewer for Locus for twenty-seven years now and yes, I enjoy his column a lot. His brief marriage to Ellen R. Weil which ended with her tragic early death  resulted in them co-writing Harlan Ellison: The Edge of Forever.  Old Earth Books has reprinted many of his reviews done between 1992 and 2006 in Soundings: Reviews 1992-1996. He's also written several critical looks at the genre, Critical Terms for Science Fiction and Fantasy and The Known and the Unknown: The Iconography of Science Fiction. (CE)
Born March 24, 1949 — Tabitha King, 72. Wife of Stephen, mother of that writing brood. I met her but once on the lot of the original Pet Sematary a very long time ago. ISFDB to my surprise lists only two novels she's written solely by herself, Small World and Wolves at the Door, and one with Michael McDowell, Candles Burning. None of her books are with her husband which surprised me. (CE)
Born March 24, 1949 – Bob Walters, age 72.  A score of covers, a hundred eighty interiors.  Here is Sunspacer.  Here is the Dec 84 Asimov's.  Here is the May 85 Analog.  Here is A Thunder on Neptune.  [JH]
Born March 24, 1960 – Lene Kaaberbøl, age 60.  A score of novels for us; also crime fiction.  Nordic Children's Book Prize.  Morgensen Prize.  First published at age 15.  "I was born in Copenhagen, by mistake, really, since my parents are both Jutlanders…. the distinction may appear trivial to non-Danes, but to insiders it is a crucial one!…  The Morning Land was one of the first … Danish fantasy novels for adults."  Silver medal in pétanque at the World Championships.  [JH]
Born March 24, 1975 – Carl Hancock Rux, age 46.  Author of novels, essays, poems, plays, songs; actor and director; instrumentalist, singer (five solo albums, a dozen singles). Village Voice Literary Prize, NY Fdn. for the Arts Prize.  Alpert, Bessie, Doris Duke, Obie Awards.  Asphalt (novel, play) is ours.  More here.  [JH]
(11) COMICS SECTION.
xkcd's "IMDb Vaccines" illustrates an eccentric thought experiment about a scene in Star Wars: Return of the Jedi.
Frank and Ernest discuss the legal issues of a monster stomping on a city.
(12) INTERNET RANDALL. Lorelei Marcus replays a famous (at the time) production of Arsenic and Old Lace with Boris Karloff for Galactic Journey readers: "[March 24, 1966] Dark Comedy and Birthday Wishes (a Tony Randall double feature)".
… For those who are unfamiliar with the show, Arsenic and Old Lace is a dark comedy about two sweet old ladies who murder for fun, and their poor nephew, Mortimer Brewster, who discovers their nasty habit and tries to clean up the whole mess. Further conflict arises when Boris Karloff- I mean Jonathan Brewster, Mortimer's brother and a notably malicious murderer, returns home to hide out for a while. As you might imagine, insanity ensues….

Though the rest of the cast is marvelous, I'd have to say Tony Randall gives the best performance as Mortimer Brewster, the straightman nephew. You may believe I have a slight bias in favor of Randall at this point, and that's probably true, but I think it's also fair to say that his execution of Mortimer ties the whole show together.
(13) BEEN THEN, DONE THAT. The Science Fiction 101 podcast returns in episode 2, "It's About Time".
Phil [Nichols] and Colin [Kuskie] consider the persistence of the concept of time travel. And we have a little guess-the-mystery-sound competition, albeit with no prizes to speak of other than (a) some small kudos and (b) a shout-out on our next episode. (Post a comment if you can identify the sound.)
(14) THE LARCH. "This Wooden Sculpture Is Twice as Old as Stonehenge and the Pyramids" says Smithsonian Magazine. Image at the link – it looks like Groot imitating "The Scream."
Gold prospectors first discovered the so-called Shigir Idol at the bottom of a peat bog in Russia's Ural mountain range in 1894. The unique object—a nine-foot-tall totem pole composed of ten wooden fragments carved with expressive faces, eyes and limbs and decorated with geometric patterns—represents the oldest known surviving work of wooden ritual art in the world….

Based on extensive analysis, Terberger's team now estimates that the wood used to make the Shigir statue is about 12,250 years old. Carved from a single larch tree with 159 growth rings, the object itself was likely crafted around 12,100 years ago, at the end of the Last Ice Age, reports Michelle Starr for Science Alert.
(15) BEFORE 42. CBC previews a new book that reveals "Even Hitchhiker's Guide To The Galaxy author Douglas Adams struggled with writer's block".
Writing didn't always come easily for Douglas Adams.

That may be a surprise to fans of the late British comedy and sci-fi writer, whose prolific resume includes the iconic novels The Hitchhiker's Guide to the Galaxy and Dirk Gently's Holistic Detective Agency, as well as classic episodes of Doctor Who and Monty Python. 

But it's no surprise to his sister Jane Thrift, who was there when he was writing some of his most famous works, and often got a sneak peek at his earliest drafts. 

"If it was going well, oh, it was exciting. He'd call you in and print it off the printer or show you what he'd written and he'd stand there. And it was a bit tricky sometimes because he was just waiting for the expression or the laugh," Thrift told As It Happens host Carol Off. 

"But the times when it was difficult — those were difficult. Those were hard. It was hard to watch him go through that process. And I think it was probably as he became more successful, he knew the value of each word and it had to be perfect."

Adams's insecurity about his own writing is one of revelations about the author's inner-life that will be explored in the forthcoming book 42: The Wildly Improbable Ideas of Douglas Adams. …
(16) THEY CAN'T SEE YOU COMING. Smithsonian Magazine answers "How Does Your Vision Compare to Other Critters in the Animal Kingdom?"
Ever wondered what the world looks like through a cockatoo's eyes? How about a giraffe—or even a butterfly?

For a new study published last month in Trends in Ecology & Evolution, a team of researchers set out in search of answers. As lead author Eleanor Caves explains in a press release, humans have higher visual acuity than most members of the animal kingdom, who "see the world with much less detail than we do." And in recent decades, researchers have been slowly teasing apart how clear (or blurry) each critter's view of the world is.

… As the measure decreases, an animal's (or individual's) vision worsens: At less than 10 cycles per degree, a human is deemed legally blind. The majority of insects, however, are lucky to see even one cycle per degree.
(17) STILL MORE SHAT! Birthday week continues with "William Shatner for the Commodore VIC-20" on YouTube. Shat learns that in 1982 you can play computer games on a computer!
(18) VIDEO OF THE DAY. "The Cloudy Dog Talk About" on Vimeo is a cartoon by Asami Ike for Filers who know dogs are their friends!
[Thanks to JJ, Mike Kennedy, Rich Lynch, Michael Toman, Martin Morse Wooster, Olav Rokne, Cat Eldridge, John King Tarpinian, John Hertz, Jennifer Hawthorne, and Andrew Porter for some of these stories. Title credit goes to File 770 contributing editor of the day Andrew (not Werdna).]