(1) DAVID WEBER UPDATES. His fans are keeping each other abreast of the progress of David Weber's COVID treatment.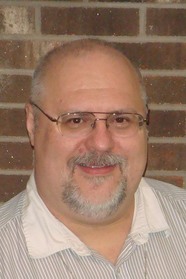 From David Weber

Well, they just admitted me to the hospital Covid floor. O2 level had fallen to about 83%. Got it back up to 88 or so, but still not good and the fever was spiking again. So our lovely daughter Morgan Rice-Weber drove her dads butt to the ER, where they told me there was a 95% chance they'd keep me. I sent her on home, they hooked me up to an IV, and told me they are going to pretty much blast me with everything they've got, including steroids, plasma, and all that other stuff. Got here about 3:30, I think, but it was closing in on 7 before they could find me a bed. SUPER nurses, and everyone is taking really good care of me.

Fever has broken, O2 level is up to 95%, but they don't like the chest X-rays, so I'm pretty sure they'll be keeping me for a bit.

I am feeling a LOT better, and the girls are keeping an eye on Sharon Rice-Weber to make sure she's watching HER O2.
Update: copied from Mr Weber's post: Therapy proceeding. We're on top of the fever; the high blood pressure looks like it's under control; hydration levels look good. Still having trouble keeping the O2 up. They've got me on a pressure setting of 6, and I'm still dropping into the upper 80s whenever I move around. Takes a minute or two to get back up to the 90s once I'm back off my feet. Problem seems to be getting the lung function up to speed again. I'm confident we're moving in the right direction, but it's gonna take however long it takes.
(2) INSTANT WINNER. Nghi Vo on Twitter:
(3) THE RULE OF THREE. Fansided's Daniel DeVita reports on an opinionated Patrick Rothfuss livestream: "Kingkiller author Patrick Rothfuss decries 'the George R.R. Martin effect'".
Kingkiller Chronicle author Patrick Rothfuss can't get into The Wheel of Time, praises George R.R. Martin but not his imitators, and HATES The Witcher….

…At one point, someone in the stream notes that fantasy authors seem to be in a competition with each other to have as many characters as possible, which is true. Rothfuss thinks he knows how this trend got started:

"I think of that as the George Martin effect. Where Martin is an author who has a ton of craft under his belt — he's been writing for ages in many different ways — and he started Game of Thrones, and all of those books had multiple point-of-view characters to achieve a specific effect in this huge world-spanning story he was telling, and he had the craft to pull it off. And then everyone's like, 'I wanna do a Game of Thrones, too.' And I'm like, 'No, you can't, it's too many characters, you're not that good.' And you certainly don't get that many point-of-view characters. Here's the rule: if you're starting a novel, you can have three point-of-view characters, and that's it. And you probably shouldn't have that many."

Rothfuss also talks about Terry Goodkind's The Sword of Truth series (he enjoyed the first two books but eventually dropped it) and touched on the work of Brandon Sanderson, who finished off The Wheel of Time after Robert Jordan died and has several long multi-volume fantasy stories of his own. "I'd read a lot of Brandon Sanderson's books, for a while I'd read most of them. But now, he's got so many, he just writes so much, I'm far behind."
(4) LOOKING AHEAD. Paul Eisenberg interviews members of the Chicago Worldcon 2022 committee: "Landmarks: With an eye toward the future, new year a good time to consider the literature of ideas — especially those of science fiction" in the Chicago Tribune.
…While other gatherings of fans, such as Chicago's C2E2, are run by businesses and are profit-driven enterprises (albeit still very fun, Levy said), events such as Chicago's Worldcon, specifically called Chicon 8, are run by volunteers and financed solely by attendees, known as members.

Chicago's bid, which overwhelmingly won over a bid from Jiddah, Saudi Arabia, was awarded at the virtual 2020 Worldcon, which had been slated to be in Wellington, New Zealand. The 2021 event had previously been awarded to Washington, D.C. There's no word as of yet if the 2021 event will be an in-person gathering.

The pandemic permeates all things these days, and even events rooted firmly in the imagination are not immune. But being immersed in a style of literature that offers ideas and different perspectives is a plus when it comes to dealing with the mundane and often depressing details of life in the time of the novel coronavirus….
(5) NOW THAT YOU MENTION IT. Just stuff a person reading the Wikipedia could come across on any random day, don't ya think?
(6) VASTER THAN TOMES. Listchallenges confronts readers with a checklist of "100 'Big Fat Books Worth the Effort'". Cliff, who sent the link, scored 19 on this one. I scored 20/100.
(7) RING IN THE NEW YEAR. Yahoo! Entertainment ups your trivia IQ with "JRR Tolkien's 'Lord of the Rings': 15 Facts About 'Fellowship of the Ring'". Here are two —
…Christopher Lee is the only member of the cast or crew to have met Tolkien. In fact, Lee mentioned in the extended cut commentary for "Fellowship" that Tolkien had given him his blessing to play Gandalf in any potential film adaptation of "LOTR." But when Lee auditioned for Gandalf, he was asked to play Saruman instead, as it was believed he was too old to play Gandalf. Lee accepted the role, but agreed that Ian McKellen was right for Gandalf.

Viggo Mortensen initially didn't have much interest in playing Aragorn, but took the role after his Tolkien-loving son, Henry, pleaded for him to accept the role. After learning more about Aragorn, Mortensen viewed the character's sword as the key element to his character and carried it with him at all times during filming, even when he was not on set….
(8) MEDIA BIRTHDAY.
January 3, 1993 — Star Trek: Deep Space Nine premiered in syndication. The fourth spin-off of the original series (counting the animated run) was the first developed after the death of Roddenberry, created by Rick Berman and Michael Piller. It starred Avery Brooks, René Auberjonois, Terry Farrell, Cirroc Lofton, Colm Meaney, Armin Shimerman, Alexander Siddig, Nana Visitor and Michael Dorn. It would run for seven seasons and one hundred and seventy-six episodes. It would be nominated for two Hugo Awards but wouldn't win either.
(9) TODAY'S BIRTHDAYS.
[Compiled by Cat Eldridge and John Hertz.]
Born January 3, 1892 — J.R.R. Tolkien. I'll admit that to this day I much prefer The Hobbit to The Lord of The Rings. There's a joy, a pleasure in that novel that I just don't get in the trilogy. I'm currently listening to the Andy Serkis narration of The Hobbit which I highly recommend. (Died 1973.) (CE)
Born January 3, 1898 – Doris Buck. A score of short stories, including "Cacophony in Pink and Ochre" long announced as part of The Last Dangerous Visions so not yet published; as many poems. Mostly in The Magazine of Fantasy and Science Fiction. Founding member of SFWA (now Science Fiction and Fantasy Writers of America) and on the first Nebula ballot. Anthologized by Knight, Silverberg, Biggle. (Died 1980) [JH]
Born January 3, 1930 – Stephen Fabian, age 91. Radio & radar in the Air Force, then twenty years' electronics engineering while active as a fanartist, then pro career (self-taught) while continuing fanart. Here is Progress Report 3 for Noreascon I the 29th Worldcon. Here is SF Review 29. Here is SF, a Teacher's Guide & Resource Book. Here is the Dec 74 Galaxy. Here is Refugees from an Imaginary Country, hello Darrell Schweitzer. Several artbooks e.g. Women & Wonders (using his cover for The Dragon of the Ishtar Gate). Three hundred forty covers, fourteen hundred twenty interiors. Dungeons & Dragons artwork 1986-1995. World Fantasy Award for life achievement. [JH]
Born January 3, 1937 — Glen A. Larson. Triple hitter as a producer, writer and director. Involved in Battlestar Galactica, Galactica 1980, The Six Million Dollar Man, Manimal (no, really don't ask), Buck Rogers in the 25th Century, and Knight Rider. He also was responsible for Magnum, P.I. which I love but I'll be damned if I can figure anyway to claim that's even genre adjacent thought I think one of you will figure a way. He also did a lot of Battlestar Galactica novels, some with Ron Goulart. (Died 2014.) (CE)
Born January 3, 1940 — Kinuko Y. Craft, 81. She is a Japanese-born American painter, illustrator and fantasy artist. True enough. So why is she here? Because she had an amazing run of illustrating the covers of the Patricia McKillip novels until quite recently. I'm linking here to our review at Green Man of The Bards of Bone Plain for a favorite cover of mine she did. There's a slim volume on Imaginosis called Drawings & Paintings which collects some of her work which Green Man reviews here. (CE)
Born January 3, 1945 – Mark Owings. Bibliographer. Index to the Science-Fantasy Publishers (with Jack Chalker) 1966, rev. 1991 then thirteen supplements. Blish, Heinlein, Lovecraft, Pohl, Russell, Schmitz, Simak, Williamson. Our Gracious Host's appreciation here. (Died 2009) [JH]
Born January 3, 1947 — Patricia Anthony. Flanders is one damn scary novel. A ghost story set in WW I, it spooked me for nights after I read it and I don't spook easily having died over and over. Highly recommended. James Cameron purchased the movie rights to her Brother Termite novel and John Sayles wrote a script, but the movie has not been produced. (Died 2013.) (CE)
Born January 3, 1951 – Rosa Montero, age 70. Daughter of a bullfighter, active in protests that eliminated killing of the bull, however traditional, in the centuries-old Toro de la Vega at Tordesillas. Thirty books, two for us in English. Spring Novel prize, Cavour Prize, two Qué Leer prizes. [JH]
Born January 3, 1974 – Arwen Dayton, age 47. Six novels for us. Resurrection an Amazon Kindle Best-Seller. Stronger, Faster, More Beautiful won Kirkus Best Young Adult SF, Wall Street Journal Best SF. Has read The Sirens of Titan, Bleak House, The Door Into Summer, The Illustrated Man, Sense and Sensibility. [JH]
Born January 3, 1975 — Danica McKellar, 46. From 2010–2013 and since 2018, she's voiced Miss Martian in the Young Justice series. It's just completed its fourth season and it's most excellent! She's done far, far more voice work than I can list here, so if you've got something you like that she's done, do mention it. (CE)
Born January 3, 1976 — Charles Yu, 45. Taiwanese American writer. Author of the most excellent How to Live Safely in a Science Fictional Universe and the short-story collections, Sorry Please Thank You and Third Class Superhero. His novel was ranked the year's second-best science fiction novel by the Center for the Study of Science Fiction at the University of Kansas — runner up for the Campbell Memorial Award. (CE)
Born January 3, 1978 – Dominic Wood, age 43. Magician (the theatrical-art kind) and author. Int'l Brotherhood of Magicians' Shield for Sleight of Hand. Co-presenter of Brainiac's Test-Tube Baby. Three BAFTA (Brit. Acad. Film & Television Arts) awards. Dom and the Magic Topper is ours; the protagonist although named Dominic is a child, and although a theatrical-art magician has a top hat that really is magic; see here. [JH]
(10) COMICS SECTION.
Today I discovered R.E. Parrish:
(11) CIRQUE DE SOUL. Leonard Maltin reviewed Soul and thought it was a provocative film but one he wished he could like more than he did. "'Soul' Tackles The Big Questions".
…I feel like an ingrate as I complain about a mainstream Disney release that doesn't talk down to its audience, a Trojan horse of philosophizing packaged as shiny entertainment. But as much as I was intrigued by Soul, I didn't actually enjoy the experience. I watched it with my family and we all had different reactions.

I would be foolish and narrow-minded if I didn't applaud the effort and artistry that went into this film. How lucky we are that a studio like Pixar exists, unafraid to tackle complex and challenging ideas within the mainstream movie industry. I just wish I liked their new movie better.
(12) REVERSING HIS POLARITY. In the Washington Post, David Betancourt interviews Pedro Pascal about his twin roles as villain Maxwell Lord in Wonder Woman 1984 and as the lead in The Mandalorian. "For Pedro Pascal, this is the way to play a 'Wonder Woman' villain when you're also the coolest hero in the galaxy".
…[In WW84] To help match his antenna-transmitted ambition, Pascal was asked to shave off his trademark swashbuckling mustache that has followed him through roles in "Game of Thrones," "Narcos" and the Star Wars universe in the rare moments he can take off his Mandalorian helmet (which he did for the second time in the series in the episode that aired on Dec. 11). Pascal is adamant the facial hair removal was real and not the digital disaster that was Henry Cavill's lip service in the widely panned "Justice League."…
(13) WE HAVE MET THE ENEMY. A New York Times Magazine writer offers "A New Theory About the Monolith: We're the Aliens".
…The mystery of who created the monolith may never be solved. If we accept that it was a guerrilla art intervention, it was clearly successful, seizing public attention in ways a commissioned work never could. Weeks after the structure vanished, monolith fever has not abated, with copycats springing up across the U.S. and around the globe, from Romania to Morocco to Paraguay. Their spread so captivated social media that many wondered whether the world was falling for a viral marketing campaign.

But the appeal of the monolith touches deeper depths than the usual dopamine hits of the viral internet. In an age of GPS mapping and Google Earth, we may feel that the planet has been demystified, down to the centimeter — that there is no more unsurveilled terrain. The appearance of a monolith in a hinterland is a satisfying reminder that the world remains very large. It is still possible for an artist, or a prankster, or an artist-prankster, to slip undetected into the backcountry and leave something weird and alluring behind. Online detectives studying Google Earth figure the pillar was installed around 2016, which would mean that it's possible for a weird, alluring thing to remain hidden for years, a secret shared only with passing bighorn sheep.
(14) WILL MINDS BE CHANGED? Essence of Wonder takes up the question "What Would Convince You a Miracle Is Real?" hosted by Alan Lightman with Rebecca Goldstein and Edward Hall. On Saturday, January 9, at 3:00 PM US Eastern Time. Register here.
In this discussion with philosopher and novelist Rebecca Goldstein, philosopher of science Edward Hall (Harvard), and physicist and novelist Alan Lightman (MIT), we will consider the question of the role of experiment in science and how that feature separates science from the humanities. We will also discuss the strong commitment of scientists to a completely lawful universe.
This latter issue could be framed as a question: What would it take to convince a scientist that some phenomenon was a miracle — that is, could not be explained, even in principle, to lie within the laws of nature?
For most scientists, the answer is NOTHING. Yet surveys repeatedly show that 75% of the American public believes in miracles. Why this marked discrepancy between the beliefs of scientists and nonscientists?
(15) A DUNE GRAPHIC NOVEL. BBC Science Focus Magazine has a substantial excerpt of art pages from the "Brian Herbert Dune graphic novel, An extract from the new retelling".
The original Dune, penned by science fiction writer Frank Herbert, was published in 1965, and it quickly became one of the best-selling sci-fi novels of all time. Countless writers have cited his series as inspiration, including his son, Brian Herbert.

The story has been adapted for several films over the years, as well as games, comic books and spin-off books.

Ahead of its return to the big screen (again) next year, we're taking a look into the recently published Dune: The Graphic Novel.

Created by Herbert's son, Brian, and science fiction writer Kevin J Anderson, Dune: The Graphic Novel depicts the epic adventure that unfolds on the desert planet Arrakis in stunning illustrations.

What follows is an extract from the new book, where we take flight across the desert with the Duke, his son, and planetologist Dr Kynes…
[Thanks to Jim Meadows, Cliff, John Hertz, Martin Morse Wooster, John King Tarpinian, JJ, Mike Kennedy, Michael Toman, and Andrew Porter for some of these stories. Title credit goes to File 770 contributing editor of the day Soon Lee.]