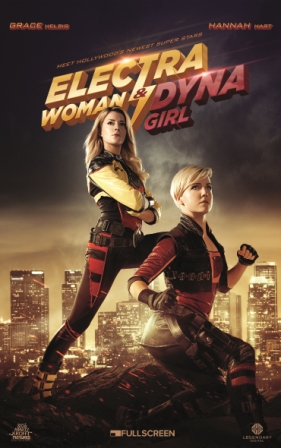 A pair of YouTube phenomenons with a combined total of 10 million subscribers have been cast in an updated version of Sid & Marty Krofft's 1970s TV series Electra Woman and Dyna Girl.
The show follows the two superheroes, played by Grace Helbig and Hannah Hart as they move from Akron to Los Angeles in hopes of making it big in the crime fighting world, only to find competition with other vigilantes and infighting amongst themselves.
On YouTube Grace Helbig appears in The Grace Helbig Show and Hannah Hart in My Drunk Kitchen.