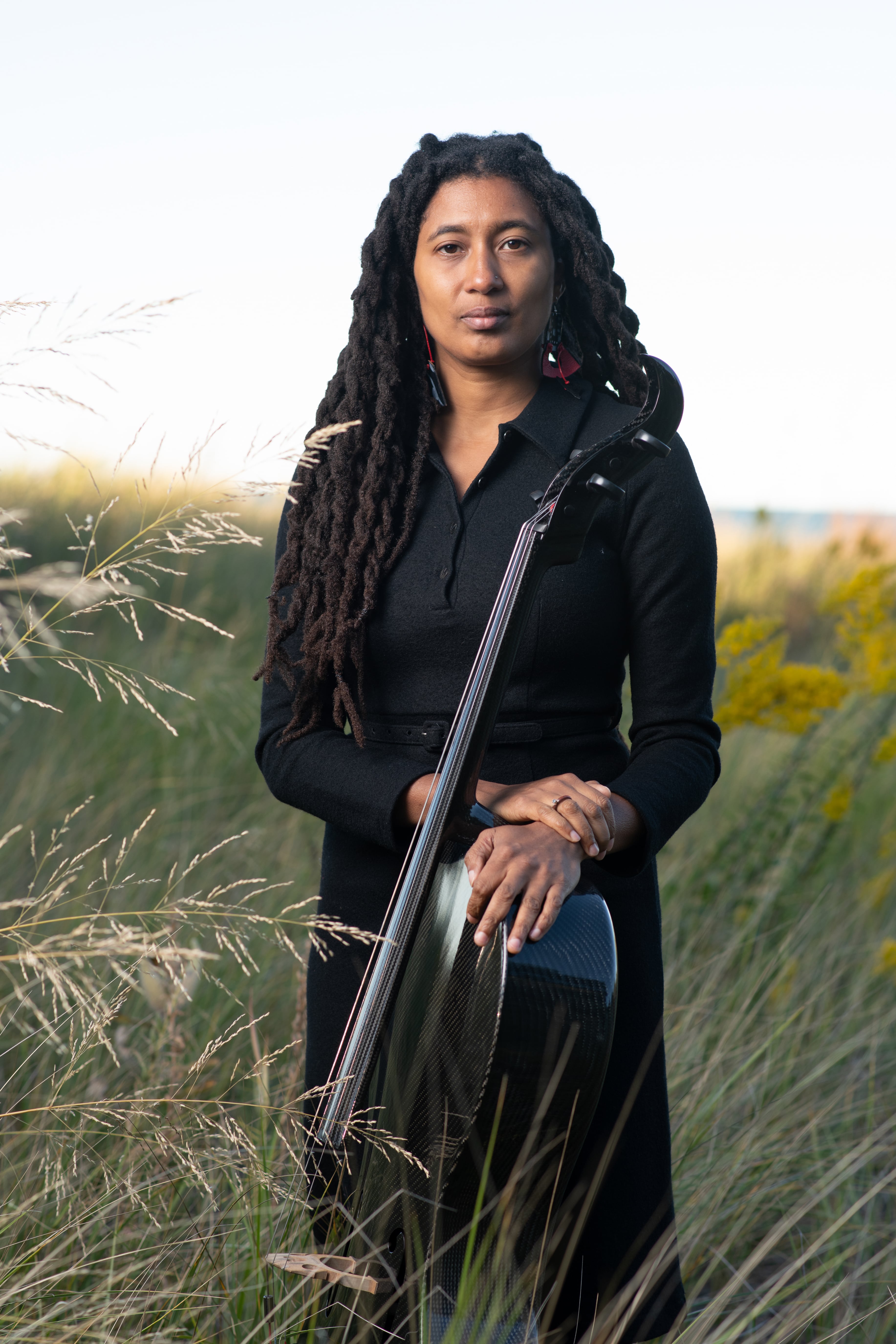 The 25 recipients of the 2022 MacArthur Foundation grants announced today include Tomeka Reid, a jazz cellist, composer, and improviser creating a unique jazz sound that draws from a range of musical traditions. Reid forged a genre connection as part of Nicole Mitchell's Black Earth Ensemble, playing on all three of Mitchell's Octavia Butler-themed recordings, Xenogenesis Suite, Intergalactic Beings, and EarthSeed.1
The complete list of grant recipients is here. The fellows receive $800,000 each, which they are free to spend however they see fit.
A complete profile of Tomeka Reid is at the link.
Trained in the Western classical tradition, Reid is also fluent in musical modes rooted in the African diaspora and avant-garde minimalism. She employs extended techniques in her practice—attaching pencils or clips to the strings or making use of the percussive qualities of the body of the cello—to produce a rich and textured palette of sounds.
---
1 To learn more about the Xenogenesis Suite, read Rob Thornton's two-part interview with Nicole Mitchell, "A World of Afrofuturism: Creating Nicole Michell's 'Xenogenesis Suite'" Part I and Part II.