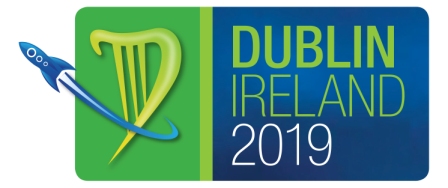 Recent Worldcons have had antiharassment policies but the Dublin in 2019 Worldcon bid believes they are the first to establish a Code of Conduct for a bid campaign.
"It's very important to us that we make the Dublin in 2019 bid as safe and welcoming as Worldcon itself, should we win, and we feel this is a really important part of the bid from the start," writes Esther MacCallum-Stewart. They are soliciting comments on the proposed text.
A draft of this Code of Conduct is open for consultation until early January. Everyone, whether they are aware of Worldcon, or entirely new to this historic convention, can comment on what we are doing. We would like help to make this the best bid ever, and that includes making it the safest. We would especially like feedback on our decision to include a newer concept: Code of Conduct contact team members. They are specifically chosen for this task, are not on the Committee or Bid Team, and they can help handle an issue raised in a sensitive manner.
Comments can be provided by e-mail to info@dublin2019.com or through Twitter or Facebook.
The Code of Conduct text follows the jump.
This post also displays their new logo (above) and banner art (below).