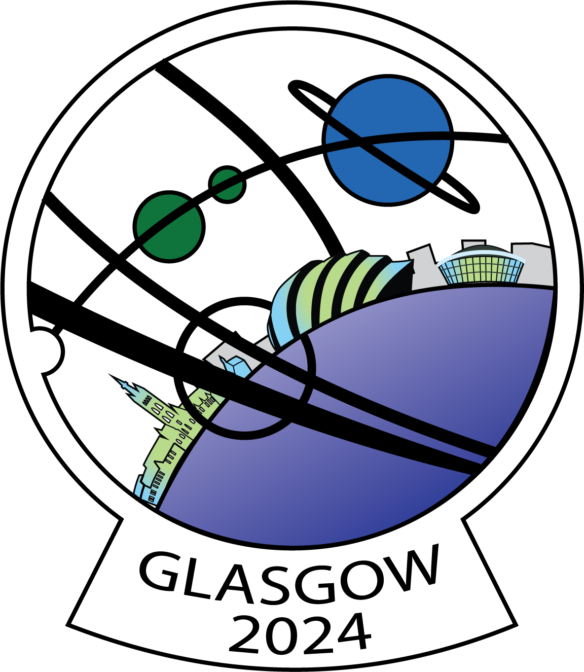 Glasgow 2024, a Worldcon for Our Futures begins a year from today, and to mark the occasion Chair Esther MacCallum-Stewart announced that one of the convention's key events will be an opera written by Ken MacLeod and composed by Gary Lloyd.
Statement from Chair – Esther MacCallum-Stewart
"One year out is a big moment for us, as you might expect! I'm absolutely delighted to announce the opera, written by Guest of Honour Ken Macleod and Composer Gary Lloyd. This is an exciting new piece of work and something really rather special. I can't wait." See the Chair's 7-minute video here on Facebook.
Interview with Guest of Honour Ken MacLeod Introducing the Glasgow 2024 Opera
Glasgow 2024 Guest of Honour Ken MacLeod was interviewed recently by Meg MacDonald, in which they discussed the bespoke Opera that Ken and Gary Lloyd have created for Glasgow 2024, A Worldcon For Our Futures. Check out the link below to watch the full interview:
Gary Lloyd Introduces the Glasgow 2024 Opera
Glasgow 2024 is delighted to have composer Gary Lloyd and Guest of Honour Ken MacLeod combining their talents to compose and write an Opera that will be opened for the first time at our Worldcon one year from now!
In this video, Gary chats about how he started writing science fiction themed operas, why Opera inspires him, along with his hopes for this particular Glasgow 2024 Opera.
Glasgow 2024 Opera Teaser
In this video we get a taste of past Operatic works by Gary Lloyd at Loncon 3 and Dublin 2019, An Irish Worldcon. Now we wait in anticipation for the Glasgow 2024 Opera which will debut one year from today at Glasgow 2024, A Worldcon For Our Futures!
[Based on a press release.]