Was the year too heavy, deep, and real? Yes, but it was also rich in creativity, humor, and shared adventures. It's a gift and privilege for me to be continually allowed to publish so many entertaining posts. Thanks to all of you who contributed!
FEATURES
David Doering — Most Remote SF Bookstore in the World?
Meet "Book Island" in the town of Saint Denis on Reunion Island—a small speck in the vast Indian Ocean
Pierre E. Pettinger, Jr. — Never Too Late To Start: Guest Post by Pierre E. Pettinger Jr.
… Like many fans, I had tried my hand with writing, especially as a teenager. I wrote notes, drew weird aliens, and even wrote a novel which will never see the light of day. But during all this I did noodle, consistently, with several recurring characters and a story line. It shifted and changed, of course, as I matured and different interests came into my life, and eventually they just settled in the back of my mind.
John Hertz — At the Height of His –
… Once when [Tim] Powers was being interviewed at an SF convention someone asked "Do you actually believe in this stuff?"  He said "No.  But my characters do."  As Gordon Bennett wrote, and Frank Sinatra sang, "This is all I ask, this is all I need."
JJ — 2020 Novellapalooza
… I'm a huge reader of novels, but not that big on short fiction. But the last few years, I've done a personal project to read and review as many Novellas as I could (presuming that the story Synopsis had some appeal for me). …
Patty Wells — Learn About SAFF, the Space Agency Fan Fund
… The mission of SAFF is to keep the factual progress of space exploration out there for our community and to help individual Worldcons and other conventions in dealing with the arrangements and funding of space experts as special guests. 
JJ — Where To Find The 2020 Nebula Finalists For Free Online
To help propel you into your awards season reading, here are links to excerpts or complete works from the 2020 Nebula Award finalists.
John Hertz — Good Names for Bad Guys
 During 1937-1956 a radio program called "The Answer Man" was broadcast over the Mutual Broadcasting System….  
Wolf von Witting — Inexplicable Phenomena and How To Approach Them
… Another solved mystery was that of the vanishing pancake. A friend of mine, by profession police officer, was standing at his stove, frying pancakes. As we both did with pancakes, we flipped them around in the air. So did my friend on this day.
His mystery was that the pancake never came back down. It vanished. There was no trace of it….
A Multitude of Filers — Opening Lines Rewritten for a Pandemic — By Filers
Eli Grober's "Opening Lines Rewritten for a Pandemic" in The New Yorker humorously changes the beginnings of famous books to suit life as we knew it in the plague year of 2020…. Filers answered the challenge to add to the list. Here is a collection from yesterday's comments….
The Dark Tower I: The Gunslinger by Stephen King
The Man in Black fled across the desert, and the Gunslinger followed, being careful to maintain a distance of at least six feet.
–Nina Shepardson
Brendan DuBois — In Happy Pursuit of Jeopardy!
… It was the Jeopardy! gameshow display screen one saw all the time on television, in real life, just yards away, here inside the cool Sony studios.   Six rows across with the categories, columns of five numbers under each.  To the right of the large display was Alex Trebek's podium, and nearby were the three contestant stations. 
There were sixteen of us here, and before the end of the day, all of us but one would have our thirty minutes of fame — or infamy — in this very special place.
But how did I get here?
John Hertz — Another Well-Titled Book
Glorious, the Greg Benford – Larry Niven novel appearing last year, is one of the more ambitious SF stories.  
Rich Lynch — Rocket Boy
… The model took off and rose straight up for maybe 100 feet or so before the second stage kicked in, but then there was trouble.  Instead of continuing its upward flight, the thing veered to the right and zoomed away horizontally, slightly descending all the while.  It went directly over a house across the street and continued on, neatly bisecting the span between two tall trees behind the house.  And then it was gone from sight.  I remember that my uncle gave me a quizzical look and asked, "Was it supposed to do that?"…
Iphinome — Four Reviews by Iphinome
Reading. That's what I do, I read and I snark things.
Iphinome — Iphinome Reviews Novik's A Deadly Education
El (Galadriel) is pissed off. Her classmate Orion just rescued her for the second time –needlessly. She's capable, more than capable, El's powerful – El, power, get it? Get it?…
Lyrics by Aydrea Walden and Jocelyn Scofield — "All Because of You" Lyrics from the Nebula Awards Ceremony
But then I had a spark, a realization
While floating here all by myself
I'm actually in the best of company
Because you're on my shelf
Mark L. Blackman — Death and Doom (and Cats) at the KGB Bar with Seanan McGuire and Nadia Bulkin
On the evening of Wednesday, June 16, 2021, the Fantastic Fiction at KGB Reading Series, hosted by Ellen Datlow and Matthew Kressel, presented authors Seanan McGuire and Nadia Bulkin in livestreamed readings on YouTube. (Neither reader is running for Mayor of New York.)
This is the 16th month of virtual readings, in place of in-person reading at the eponymous bar in the East Village in Manhattan, noted Kressel. New York City may be "open," added Datlow, but they don't yet feel comfortable "going into the crowd" at the Bar for at least a few more months….
Mike Glyer — Smell Like A Superhero
Is there a science fiction movie character you want to smell like? Forget Swamp Thing, c'mon, he's not in Fragrance X's catalog. Otherwise, there's no end of superhero and genre branded colognes you can buy.
Sara Felix — Why I Work on Worldcon: Guest Post by Sara Felix
There was a post a while ago on twitter that asked, "So what motivates y'all to continue entering bids to host Worldcons? Genuinely curious."
And I responded with, "I think there are some great bids out there like Glasgow 2024 that you can genuinely tell they are enthusiastic and want to put on a good show.  Working on Dublin was like that for me as well.  I am not saying they are perfect but the excitement is really important."
But that is just the tip of the iceberg of what I wanted to say…
Cat Eldridge — League of Extraordinary Gentlemen Film Anniversary: Celebrate or Not?
… Now back to Connery. The film would leave him with such a bad experience that claimed he the production of the film and the film's final quality was what he caused his decision to permanently retire from filmmaking, saying in an interview with The Times that, "It was a nightmare. The experience had a great influence on me, it made me think about showbiz. I get fed up dealing with idiots."
Martin Morse Wooster — Space Jam: A New Legacy – A Review
Space Jam:  A New Legacy is a fun-free synthetic entertainment substitute.  Its many writers (six are credited) created a screenplay from artificial sweeteners, high fructose corn syrup, and gas….  
Mark L. Blackman — Two Too-Near Futures from Kim Stanley Robinson and Nancy Kress
… Datlow asked Robinson, "How can you be so optimistic?" He replied that his mother was; she felt that it was our duty to be optimistic and to help people….
Mike Glyer — Le Guin Stamp Issued Today
The Ursula K. Le Guin commemorative Forever stamp was officially unveiled today during a ceremony at the Portland (OR) Art Museum.
Steve Vertlieb — Celebrating The Wonderful Nehemiah Persoff At 102
… I began to wonder whatever became of this marvelous actor and so, before retiring for the evening, I started to research Mr. Persoff's whereabouts on my computer. As luck would have it, I found him and wrote him a rather hasty letter of personal and lifelong admiration. To my shock and utter astonishment, he responded within five minutes….
Melanie Stormm — Emails From Lake Woe-Is-Me: Links To Every Installment
Stormm began her humorous series about the misdirected emails she gets from Writer X in August and has done 17 regular and two bonus installments. It swirls together comedy, horror, and the pitfalls of being a writer.
Robin A. Reid — Writing Against the Grain: T. Kingfisher's Feminist Mythopoeic Fantasy
The purpose of this presentation is to place Tolkien's theory of mythopoeic fiction in dialogue with fantasy series by T. Kingfisher in order to argue that her work is feminist and mythopoeic. While there are a number of elements of Kingfisher's fiction that are relevant to my purpose, I'll be focusing on two: her version of Faërie and system of magic, and her portrayal of female characters whose relationships are with failed warrior heroes….
Brian Z. — A Modest Proposal for the Very Retro Hugo for Genre-Related Work
The talk of time capsules and 1000-year M-discs in the Pixel Scroll 8/12/21 discussion of item (16), the Louis XIII Cognac 100-year sci-fi film vault, got me thinking that Worldcon should do Hugos for Best Genre-related Work Created 1000, 2000, 3000, 4000, 10,000, 20,000, 30,000 and 40,000 years ago….
Sultana Raza — Hergé's Multi-Layered Worlds
… Considered to be a genius by many, not only was Hergé skilled at drawing, he was also good at fascinating his readers with mysteries, and intriguing situations. For example, why was Prof. Calculus going into the heart of a volcano, following the agitated movements of his pendulum, instead of running away, like all the others? Perhaps he was so oblivious to his real surroundings, and was so desperate to find the cause of the wild swinging of his pendulum for the sake of science, that inadvertently, he was willing to risk his very life. Or was he running away from mundane reality? And why did Tintin rush back to save his friend from going deeper in the maze of the mountain? Possibly because that was Tintin's nature, to rescue not just the innocent people of the world, but it also showed his deep friendship with the absent-minded professor….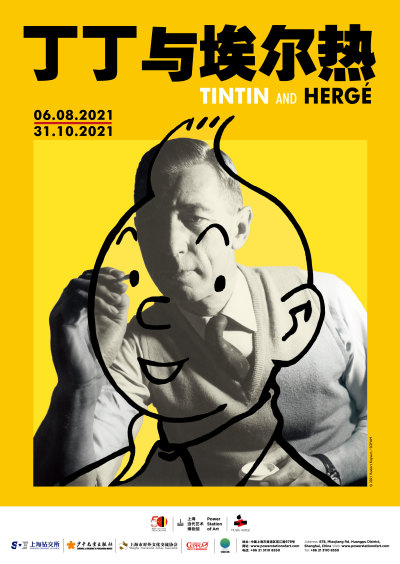 Robert Repino — Consequences as an Engine of Storytelling: A Guest Post by Robert Repino
…After watching [John Wick: Chapter 3], my friends and I got some drinks at a nearby bar. There, I found myself repeating a single word from the movie: "Consequences." Wick utters this word whenever one of the characters points out that his past may have finally caught up with him. Since I like to drive jokes into the ground, I began to say "Consequences" in response to everything that night, in a poor imitation of Wick's scratchy voice. Why did we need to buy another round? "Consequences." Why should someone else pick up the tab? "Consequences." And maybe I should call out sick tomorrow? "Consequences."…
Mike Glyer — Hallmark Rolls Out 2021 Ornaments
Right after the Fourth of July might not be when I shop for Christmas ornaments, but somebody does, because that's when Hallmark runs its Keepsake Ornament Premiere.
If the timing is for the convenience of retailers, there is also a certain logic in picking a spot on the calendar that is as far away as you can get from a date associated with Christmas trees. It's plain some of these ornaments are intended for a Halloween or Thanksgiving tree, while others probably are destined never to decorate a tree at all but to remain pristine in their original wrapping on collectors' shelves….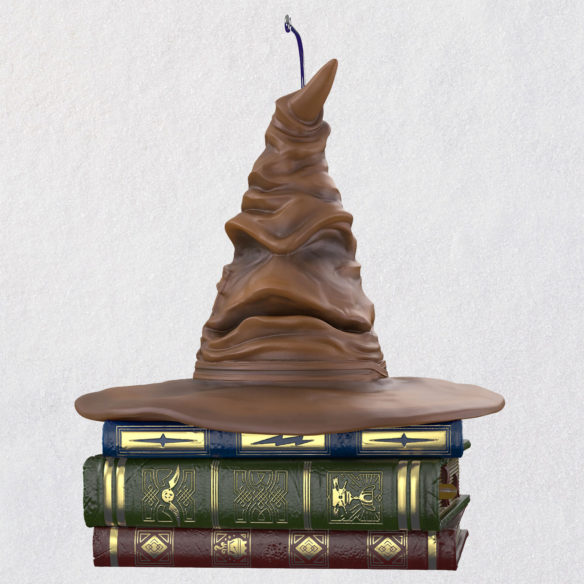 Craig Miller — Preview of the Academy Museum of Motion Pictures
In, I believe, 1927, the Academy of Motion Pictures was founded.
In 1929, they decided there should be a museum of motion picture history and memorabilia.
In three days, a little shy of a hundred years later, the Academy Museum will open to the public….
Martin Morse Wooster — Review: Museum of the Bible
Continuing my reports on museums that might be of interest to Filers coming to Washington for DisCon III, I offer a report on the Museum of the Bible, which I visited recently.  (I had a Groupon!)…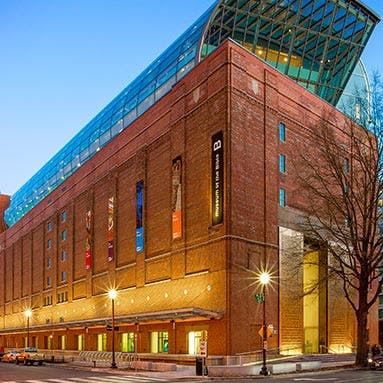 Glenn Hauman — Oh, The Place We Boldly Stop.
The Dr. Seuss Enterprises lawsuit against us is finally over….
Esther MacCallum-Stewart — COP26 and Glasgow in 2024
… COP26 has produced an enormous impact on Glasgow….
Sultana Raza — Fan or Spy?
… I couldn't help thinking of the passage from The Lord of the Rings, where the Crebain go searching for the Fellowship. In fact, there are many birds as spies in fantasy fiction, such as the Three-Eyed Raven, the, One-eyed Crow, or Varamyr Sixskins warging into an eagle in A Song of Ice and Fire, to mention a few…. 
Mike Glyer — Should the Best Series Hugo Category Be Kept?
The Best Series Hugo category was added to the WSFS Constitution in 2017 with a sunset clause requiring a future re-ratification vote to remain part of the Worldcon Constitution. That vote happens next week at the DisCon III Business Meeting. If you were there, would you vote yes or no on keeping the category?
Shana Worthen — Twas the Night Before DisCon III
Then down the long hall there arose so much chat,
that I sprang from my chair to see what was that?
Through archways, past plant pots, I slipped through the throng
as the loud murmuration came strolling along.
Colin Harris — The World in Worldcon
… In reality, China is a huge country with a vast population and an expanding middle class; an enormous SF field and well established fandom. Chengdu is an established international convention site as well as a centre for science and technology.
I rather suspect that from the Chengdu bid's viewpoint, the US-centric history of Worldcon is at odds with the very name of the event and its claim to be the leading global celebration of the genre. I do not need to believe there is anything suspicious about the bid, because it only needs a tiny percentage of Chinese fans to get behind it to make it a success….
Sultana Raza (and others) — International Interactions with Tolkien – A Roundtable
Though Tolkien's novels were very successful in the last century, after the Peter Jackson trilogy in the early 2000s, their reach increased to encompass the globe. Irrespective of geographical or linguistic differences, they spoke to us in different ways. In an informal Discussion Group at Oxonmoot 2021, (held online), participants were welcome to share their thoughts/reactions/ take on various aspects of Tolkien's works, mainly his Legendarium….
Mike Glyer — The Twenty Percent Solution: A Self-Published Science Fiction Competition Judge's Upvotes
… Based on reading 20% of Team File 770's assigned books, I found there are actually 12 I'd say yes to – so I am going to need to cut two more before I finalize this list….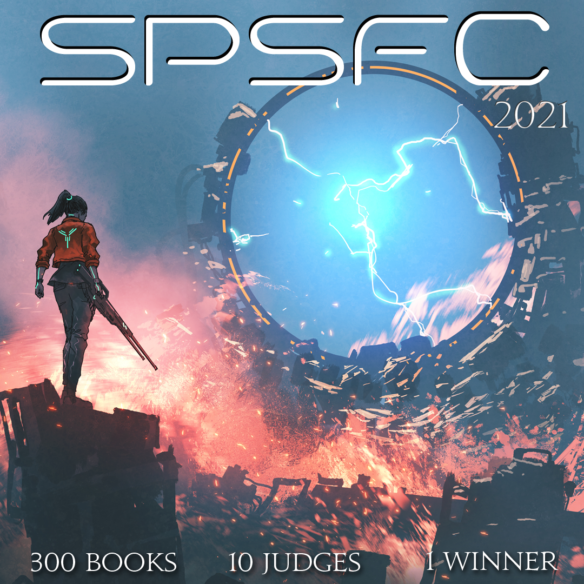 TRIGGER SNOWFLAKE
The saga of Sheriff Trigger Snowflake, the lovely Coraline, and the shenanigans of the Solarian Poets Society added several chapters this year that were not so much ripped-from-the-headlines as amused by the news.
Ingvar — Trigger Snowflake and the Election
… Trigger put his cup down, as he saw Coraline wave a paper in the air.
"Trigger!" she said, "Look at this! Look who's standing for president!"
Ingvar — Trigger Snowflake and the Dessert
A few days later, down at the Coffee Emporium, Trigger was having breakfast. A nice cup of Bean of the Day and a grilled synthecheese. As he finished the last bite of the synthecheese, Barbara Dimatis walked up to his table.
"Sheriff Snowflake, may I sit?"
"Why, sure, Ms Dimatis. What troubles you?"
"You've heard of Bistro Futuristo? Well, turns out that the editor and owner of Futuristo Magazine has made an announcement."…
Ingvar — Trigger Snowflake and the Grand Reopening
"Sheriff! Sheriff! Have you heard?"
"No, Ms Dimatis, I don't believe I have?"
"The Bistro has re-opened!"
"Bistro Futuristo?"
INTERVIEWS
Brandon Sanderson WFC 2020 Interview Highlights – Conducted by David Doering
Far Sector Round Table with N.K. Jemisin – Conducted by James Bacon and others
CHRIS BARKLEY
… Needless to say, I have witnessed or participated in a number of remarkable, bizarre and historic incidents during my tenure working at Worldcons. I not only know how the sausage was made, I helped make it as well….
… Before I reveal my BDP Hugo Nomination Ballot choices, let's contemplate these ten outstanding films from 2020…
So forget about what the naysayers are saying; Zack Snyder's Justice League is a big, exciting, sprawling, violent, intense, profane, beautiful and ultimately moving film.
DECLASSIFIED! Seven Secret and Untold Stories From the Worldcon Press Office
CONVENTION REPORTS
CHRIS BARKLEY'S DISCON III REPORTS
Ride along with Chris at this year's Worldcon, everywhere from major events to favorite restaurants.
JAMES BACON
In addition to reviewing comics and graphic novels, James used his camera and descriptive abilities to take us along on visits to all kinds of fascinating exhibits and pop culture events.
CATS SLEEP ON SFF
OBITUARIES
[date of publication]