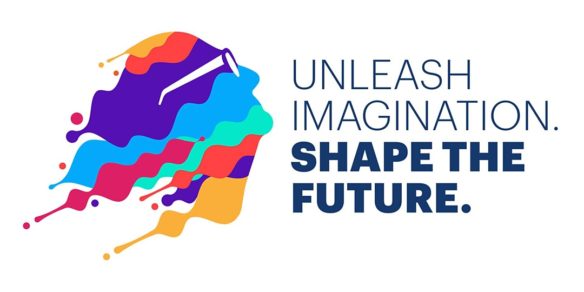 The Arthur C. Clarke Foundation has announced the 2022 Arthur C. Clarke Award winners. (Note: This is a different honor than the literary Arthur C. Clarke Award.)
On November 16, the Clarke Foundation in Washington, D.C., will host Unleash Imagination, including these 2022 Arthur C. Clarke Awardees.
THE ARTHUR C. CLARKE LIFETIME ACHIEVEMENT AWARD
FRANCIS COLLINS
for his exceptional contributions as a Physican-Geneticist, and for his Human Genome Leadership
Dr. Collins is a physician-geneticist noted for his landmark discoveries of disease genes and his previous leadership of the international Human Genome Project, which culminated in April 2003 with the completion of a finished sequence of the human DNA instruction book.
THE ARTHUR C. CLARKE IMAGINATION IN SERVICE TO SOCIETY AWARD
CORY DOCTOROW
for his imaginative Science Fiction creations, and exceptional Journalism and Technology Activism.
The awardee for Imagination in Service to Society is a science fiction novelist, journalist and technology activist. Mr. Doctorow is also a special consultant to the Electronic Frontier Foundation (EFF), a non-profit civil liberties group that defends freedom in technology law, policy, standards and treaties. He holds an honorary doctorate in computer science from the Open University (UK), where he is a Visiting Professor. He is an MIT Media Lab Research Affiliate and a Visiting Professor of Practice at the University of North Carolina's School of Library and Information Science.
THE ARTHUR C. CLARKE INNOVATOR AWARD
ESTHER DYSON
for her incomparable leadership and vision as an Internet Policy Pioneer and Investor, Journalist, Author, Commentator and Philanthropist.
As a member of the National Information Infrastructure Advisory Council (NIIAC), chair of the Electronic Frontier Foundation (EFF), and founding chairman of ICANN, Esther Dyson has helped mediate and inform public policy regarding privacy, encryption, trust, and the assignment of Internet domain names.

Ms. Dyson has been widely regarded as one of the most influential voices in technology policy for more than three decades. Though she is now mostly focused on human well-being and health (through the 10-year nonprofit community health and equity project she founded in 2014, Wellville), she is returning her gaze to Internet governance as the world approaches Web 3.0. She hopes to help it avoid the governance issues she saw clearly in Web 2.0.