(1) TOLKIEN AT THE PLATE. Pitchers' faces turn almost gargoyle-like at the moment they deliver the baseball. Major league baseball blog Cut4  decided it would be amusing to match those expressions with melodramatic quotes from Lord of the Rings.
The pitch face. Completely uninhibited, wholly pure. Every pitcher has one. It takes a lot of effort to throw a pitch 90-plus mph, after all, and pitchers can't exactly worry about what arrangement their features make while trying to hit their spots. And so, the pitch face is one of baseball's most totally human elements.

Below, some of the best we saw this year. And to explain their greatness, we captioned them with quotes from the only movies as epic as these faces: The Lord of the Rings trilogy….

"A day may come when the courage of men fails, when we forsake our friends and break all bonds of fellowship, but it is not this day."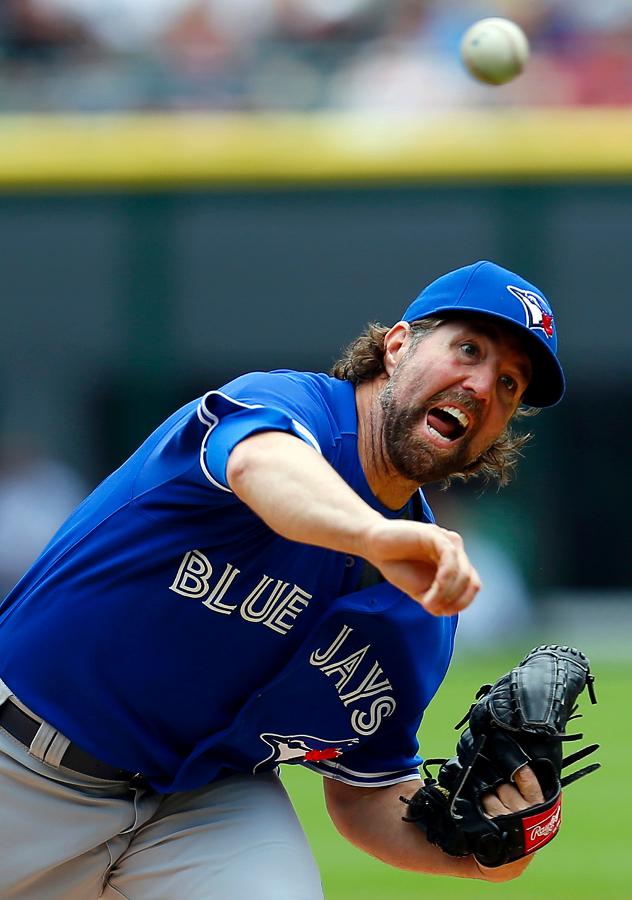 (2) SWEDISH SF ART. A fine gallery accompanies a brief interview with the artist in The Huffington Post's, "Sci-Fi Painter Simon Stålenhag Turns The Everyday Into Dystopia".
One artist working actively to infuse visions of the future into scenes from the present is Simon Stålenhag, whose narrative paintings have recently been collected into a book, thanks to a successful Kickstarter campaign. The paintings in Tales from the Loop show children and adolescents traipsing across gray plains, energetic in spite of their glum surroundings. Power lines and radio towers dot the skyline, alongside foreign machines, hefty and ominous.

That Stålenhag's imagined robots stand beside clusters of desktop computers, scoreboards and hatchbacks makes their existence that much more believable. "Look what we've created," he seems to suggest. "Imagine what else we can create."
(3) FERMI PARADOX REDUX. A long time ago there was a famous commercial for a hamburger chain that mainly consisted of an elderly woman interrupting a rival's ad copy, shouting "Where's the beef?" The Fermi Paradox has a similar effect on speculations about intelligent life in the universe – and Jim Henley's new post puts a dent in a favorite corollary — "Fermi Conundrum Redux: The Singularity as Great Big Zero?"
Half the objections come from transhumanist types saying that "We'll just send our robots" or "mind-uploading" or "frozen genetic material raised by AI nannies" or self-replicating Von Neumann machines etc. – the whole LessWrong kitbag of secular eschatons.

But it occurs to me that all that does is bring those notions into the orbit of the Fermi Conundrum, née Fermi Paradox*. The Conundrum, as we all know, runs, "Where is everybody?" That is, we should see evidence of intelligent life Out There or right here or, if you're especially cynical, should have been wiped out by another civilization before we even evolved this far, just to be on the safe side. The answer, "Maybe there just aren't any other intelligent civilizations," almost has to count as the most probable answer to the conundrum at this point.
(4) NEWITZ BIDS GOODBYE. Today was Annalee Newitz' last day at io9 and Gizmodo. Newitz and Charlie Jane Anders co-founded io9 in 2008. In "I'm Heading Out to the Black. Farewell, io9 and Gizmodo!" at io9, Newitz announced:
And this is where my path diverges from io9 and Gizmodo. This past year managing both sites taught me that I'm not actually interested in being a manager. I want to write. That's why I got into the writing business, and that's what I want to do for the rest of my life. So I've accepted a position as tech culture editor at Ars Technica, where I'm excited to be devoting all my time to writing about the cultural impact of technology and science.

Did I mention that change is scary? Actually, it's terrifying. And amazing. And a fundamental, banal part of being trapped in linear time. Anyone who loves the future, or who looks forward to a tomorrow that's different from today, has to accept the uncertainties of change. Your Utopian vision might lead you straight to the shithole. But sometimes, your one-year speculative experiment grows into a giant robot that saves humanity from giant monsters. You won't know until you actually veer off the road you were on, and steal a little plutonium to fuel your dreams.
Newitz says Katie Drummond will carry on Gizmodo.
(5) NaNoWriMo PROGRESS. Misty Massey asks "Did You Win NaNo?"  at Magical Words,
Today is the last day of NaNoWriMo, or National Novel Writing Month, a gloriously insane thirty-days of writing like your head is on fire and your booty is catching. I've participated for a whole lot of years now, although I never win, because this kind of writing is just not what I do. Despite having been told time and again that I should just write it all down and fix it later, I can't. It needs to be as perfect and wonderful as I can manage the first time, so my writing style is Eeyore-slow.  But I still sign on for NaNo every year, just in case.  I managed about 9,000 words. Which, for me, is a stunning achievement.
(6) FAVES. Stephanie Burgis lists her "Favorite MG Novels of 2015". And lo and behold, Ursula Vernon, you are Number Six…
Castle Hangnail, by Ursula Vernon, is a wickedly funny fantasy novel with a fabulous heroine, and it turned me into a huge Ursula Vernon fan. You can read my full review here.
(7) JESSICA REVIEW. Jim Henley's post "Jessica Jones (And Her Amazing Friends): A Netflix Original Series" sounds like he's going to keep watching, if you ask me.
(8) BANGING ON. Larry Correia notifies his readers "JP Enterprises is now offering MHI [Monster Hunter International] and MCB logo AR-15 lower receivers" – a logo etching on a gun part.
I just had a fun thought. While certain other bestselling novelists are writing sanctimonious ignorant tweets bleating for more gun control, Larry Correia offers you custom rifles. 🙂
(9) THE RACK IS BACK. Lou Antonelli made sf and fantasy the dominant genres sold at the Dollar General store in Mount Pleasant, TX, as he explains in "Help the spin rack make a comeback!"
In talking about publishing original fiction [in a 2008 article by Antonelli], [Tom] Doherty mentioned that those paperback spin racks we used to see in stores and pharmacies were often a point of entry for people to the s-f and fantasy genres.

They used to be ubiquitous – those tall, vertical wire racks that you could spin around to see all four sides loaded up with mass market paperbacks. Doherty noted how the consolidation of book distribution had all but eliminated them. He said he hoped the fiction published by Tor.com would serve the same function as a point of entry for new readers in the digital age.

…Now, fast forward two and half years, to the summer of 2011. I was scheduled as a panelist at ArmadilloCon in Austin, and one of the panels was on "Secret History". The Thursday before the convention I stopped at a local Dollar General in Mount Pleasant to pick up some groceries on the way home from work, and while standing in line, I caught sight of a spin rack.

Yes, Dollar General still believes in the spin rack. I walked over and saw that among the books was a copy of Steven Brust's "The Paths of the Dead". While I don't read high fantasy, I bought the book because Brust was on the panel with me.

The following Sunday afternoon, as the panel on Secret History broke up, I stopped and pulled the book out. I told Steve "you know you are a best-selling author when you're on the spin rack in the Dollar General in Mount Pleasant, Texas! That means your books are sold EVERYWHERE!"
(10) OUT WITH THE OLD. Jeff Duntemann's photo of "Samples from the Box of No Return" is like a fannish time capsule.
I'm packing my office closet, and realized that The Box of No Return was overflowing. So in order to exercise my tesselation superpower on it, I had to upend it on my office floor and repack it from scratch.

I hadn't done that in a very long time.

You may have a Box of No Return. It's downstairs from the Midwestern Junk Drawer, hidden behind the Jar of Loose Change. It's for stuff you know damned well you'll never use again, but simply can't bring yourself to throw away. A lot of it may be mementos. Some of it is just cool. Most of it could be dumped if you were a braver (and less sentimental) man than I….

There follows a descriptive paragraph of the treasures discovered. And things less that treasured.

I tossed a couple of things, like my SFWA membership badge. SFWA wanted to get rid of me for years for not publishing often enough; I saved them the trouble. Rot in irrelevancy, you dorks; I'm an indie now, and making significant money. Some promo buttons were for products I couldn't even recall, and they went in the cause of making room. But most of it will go back in the (small) box, and it will all fit, with room to spare for artifacts not yet imagined, much less acquired.
(11) Today's Birthday Boy
Born November 30, 1835 – Mark Twain
9 Little Known Facts About Mark Twain on His Birthday https://t.co/hrEFh7zPwE pic.twitter.com/Wz4YtK8bzr

— goodreads (@goodreads) November 30, 2015
Born November 30, 1937 – Director Ridley Scott
(12) ONE STARS. Scalzi, Leckie, Rothfuss and others reading various one star reviews out loud.
(13) ABRAMS INTERVIEW. "J.J. Abrams Is Excited for Mothers and Daughters To See Star Wars: The Force Awakens".
The Star Wars: The Force Awakens director stopped by Good Morning America on Monday to talk about the upcoming release, and how he's hoping it won't just be a "boy's thing."

"Star Wars was always a boy's thing," Abrams said. "I was really hoping this could be a movie that mothers could take their daughters to as well."

In the interview, Abrams also confirmed that he at first refused the offer to direct the new Star Wars film, saying that it was a franchise he so revered that he "thought it would be better just to go the theater and see it like everyone else." After talking to producer producer Kathy Kennedy, however, Abrams said the opportunity was "too delicious and too exciting to pass up."
Video of the GMA interview is at the link.
[Thanks to Martin Morse Wooster, Paul Weimer, Mark-kitteh, and John King Tarpinian for some of these stories. Title credit goes to File 770 contributing editor of the day Greg.]
Update 12/01/2015: Corrected the link to Jim Henley's review of Jessica Jones.