(1) MORE'S HAPPENING THAN WHAT'S ON THE PAGE. Aigner Loren Wilson is "Exploring Nnedi Okorafor's Africanfuturist Universe" at Tor.com.
…Though not all of the stories take place in Africa, they all speak to the same African future that Okorafor is creating and envisioning. Sometimes this future is at the nexus of American industrialism and the exploitation of Africans like in The Book of Phoenix, in which Okorafor shows the rage and anger of a child used and experimented on. Sometimes her stories show the aftermath of such greed. In Who Fears Death, Okorafor writes of the strife of Sudan and the resilience of its people through the story of Onyesonwu. Readers watch her grow from an infant to a powerful being with the ability to save and heal a whole people. Though the landscapes change, the heart of an Africanfuturist universe is being carved out within these books. Eventually in Binti, Africa reaches the stars by way of the character literally running away so she can be the first of her people to attend a top intergalactic school. Binti is the future of her people, carrying the weight of all the past struggles of them and herself—the histories both told and not….
(2) BOOKER PRIZE LONGLIST. The Booker Prize 2021 longlist includes three books of genre interest, titles shown in boldface.
A Passage North, Anuk Arudpragasam (Granta Books, Granta Publications)
Second Place, Rachel Cusk, (Faber)
The Promise, Damon Galgut, (Chatto & Windus, Vintage, PRH)
The Sweetness of Water, Nathan Harris (Tinder Press, Headline, Hachette Book Group)
Klara and the Sun, Kazuo Ishiguro (Faber)
An Island, Karen Jennings (Holland House Books)
A Town Called Solace, Mary Lawson (Chatto & Windus, Vintage, PRH)
No One is Talking About This, Patricia Lockwood (Bloomsbury Circus, Bloomsbury Publishing)
The Fortune Men, Nadifa Mohamed (Viking, Penguin General, PRH)
Bewilderment, Richard Powers (Hutchinson Heinemann, PRH)
China Room, Sunjeev Sahota (Harvill Secker, Vintage, PRH)
Great Circle, Maggie Shipstead (Doubleday, Transworld Publishers, PRH)
Light Perpetual, Francis Spufford (Faber)
The shortlist will be announced September 14, and the winner on November 3.
(3) COMPLICATED Q&A. LeVar Burton was interviewed by David Marchese in the July 4 New York Times Magazine. It's mostly about his Jeopardy! stint, but he also discusses his 1997 sf novel Aftermath, which has recently been reprinted. "LeVar Burton's Quest to Succeed Alex Trebek"
…Forgive me for making the subtext of these questions the text, but I'm trying to see if we can complicate the image of you as almost a secular pop-culture saint like Alex Trebek or Fred Rogers. And one of the things that I came across that maybe does complicate things is your novel, "Aftermath."5

[5 Published in 1997, Burton's only novel to date is a dystopian story about a United States recovering from a series of catastrophic events, including violent racial conflicts after the assassination of the nation's first Black president-elect by a white extremist.]

Wow. I love talking to people who have taken the time to read my book. I'm enormously proud of it. I just recorded a digital version of it with a new author's note. I threw out the old author's note about how I came to be a science-fiction fan and instead addressed the time in which we find ourselves now and some of the ways in which the events at the beginning of the novel are kind of prescient.

I don't really know how well the book sold, but I think it's fair to say that it's obscure. Is it possible that the public wasn't eager to accept the side of your sensibility that it represented? I was surprised by the violence, the allusions to sexual assault — just the darkness in it.

I would venture to say, based on some encounters that I have had on Twitter, that there is a population of people who aren't willing to see me displaying an aspect of my character that perhaps goes against their idea of who I am. They feel like they have the right to opine on who I should be, what I should and should not say. That's an interesting part of this dynamic of fame. However, I spent a lot of time and energy discovering, defining, divining who I am and how I want to live my life. What you do with what I put out there is your business. What I put out there is my business….
(4) AFTER ACTION REPORT. At Green Book of the White Downs, Tim Bolton's "Thoughts on the release of the Tolkien Society Summer Seminar videos and push-back against the online small-minded backlash around the event" includes links to "an outpouring of writing focused on the reception of Tolkien's work and finding representation to identify with in Tolkien's words" plus "numerous blog posts about LGBT+ and Tolkien."
…A couple of weeks ago, as we headed towards what would be a fantastic and thoughtful Tolkien Society Summer Seminar, it came apparent that a part of the Tolkien fandom were quite vocally angry that diversity should be a topic associated with Tolkien. We saw a rival conference set up (as if other conferences have ever been a bad thing), we saw podcasts and YouTube rants. Social media saw the same people posting angrily about the affront that the Tolkien Society were holding a seminar – not sure where these lot have been, the Tolkien Society have hosted seminars every year for longer than some of them were born….
This is the Tolkien Society seminar whose announced schedule was used by some bloggers as an excuse to act out – "Seminar's Focus on Diversity in Tolkien Draws Conservatives' Ire" – including pitching a dubious rival event: "Purported Event Will Counter-Program the Seminar on Diversity in Tolkien".
Bolton concludes his post with this affirmation:
…Here's the thing. No matter how far back these cave trolls want to try and drag us, we (as a fandom and a society) are going to move forward. We are diverse, we are inclusive. Will we make mistakes? Of course, we are human. But I will stand by groups that at their core hold values such empathy, kindness and being welcoming to all.

And at the centre of it all – our love of Tolkien's works.
(5) DOG AT LARGE. Joseph Tuttle introduces readers to "'Roverandom:' Tolkien's little-known children's story" at Voyage.
Roverandom is the endearing tale of a little dog's adventures after being turned into a toy by a wizard. Tolkien originally told this story to his children after one of them had lost a toy dog on vacation. After searching for the lost toy unsuccessfully, Tolkien devised Roverandom to help explain what happened to the toy. Years later, he put the story into the book format we now have….
(6) LUMPY LOKI. [Item by Martin Morse Wooster, Designated Reader, Financial Times.] In the July 24 Financial Times, Fiona Sturges interviews Richard E Grant about his role on Loki.
Grant hams it up terrifically as Classic Loki, one of several 'variant' Lokis marooned in a purgatory known as 'The Void' (other variants include Alligator Loki and Kid Loki.) When he first saw his costume — scoffed-grubby-with clear sagging in the crotch area — he was a little crestfallen. 'My first question was, 'Where are the muscles?' If you look at Jack Kirby's original drawings in the comic, the guy had muscles. But the costume designer was very insistent that I was relying on Loki magic (for strength). So I didn't get my way. I thought, 'Oh well, it's a withered and old Classic Loki that they're going to get!'

The role also required Grant to grapple with CGI and green screen technology. He notes that in 2019's Star Wars: The Rise Of Skywalker, in which he played Allegiant General Pryde, ' all the doors were functional, all the lights on the consoles worked, and there were stormtroopers' By contrast, in Loki, his alligator co-star was made of three cushions roughly sewn together.
(7) METAVERSE MAVEN. The Verge says "Mark Zuckerberg is betting Facebook's future on the metaverse" – so I guess I'd better start figuring out what that's supposed to be.
As June came to an end, Facebook CEO Mark Zuckerberg told his employees about an ambitious new initiative. The future of the company would go far beyond its current project of building a set of connected social apps and some hardware to support them. Instead, he said, Facebook would strive to build a maximalist, interconnected set of experiences straight out of sci-fi — a world known as the metaverse.

The company's divisions focused on products for communities, creators, commerce, and virtual reality would increasingly work to realize this vision, he said in a remote address to employees. "What I think is most interesting is how these themes will come together into a bigger idea," Zuckerberg said. "Our overarching goal across all of these initiatives is to help bring the metaverse to life."

The metaverse is having a moment. Coined in Snow Crash, Neal Stephenson's 1992 sci-fi novel, the term refers to a convergence of physical, augmented, and virtual reality in a shared online space. Earlier this month, The New York Times explored how companies and products including Epic Games' Fortnite, Roblox, and even Animal Crossing: New Horizons increasingly had metaverse-like elements. (Epic Games CEO Tim Sweeney has been discussing his desire to contribute to a metaverse for many months now.)…
(8) SECOND BANANAS WITH MORE APPEAL. James Davis Nicoll points out "Five Supporting Characters Who Outshine the Protagonist" at Tor.com.
Sergeant Sam Anderson from Starman Jones by Robert A. Heinlein (1953)

Had runaway Max Jones never met Sam Anderson, late of the Imperial Marines, Max's plans to follow his late uncle Chester into space would have come to nothing. Chester may have been a member in good standing of the Astrogators' Guild, but he never signed the necessary paperwork nominating Max for membership. As far as the Guild is concerned, that is that.

Sam, on the other hand, has the ethical flexibility, experience, and connections needed to circumvent onerous regulation. Thanks to Sam's experienced mentorship, Max acquires all the necessary papers needed to work in space and a position on board the Asgard. Max's odd talents will prove invaluable when the Asgard is lost in space. Those talents would never have been there to help the Asgard without genially amoral Sam's corrupting influence.
(9) HELP SOLVE A MYSTERY. Filer Jake says at the Something Awful forums someone has posted a Polaroid picture from 1989 in which a paperback book, believed to be SF, can be seen, and asked "What is that book?"
We're seriously stumped, to the point where I've been trawling a copy of the ISFDB to get titles that might be of the same length as the one in the picture, and am also considering downloading their cover DB so as to do some heavy-duty image analysis.

I'm hoping that you'd be willing to add this as an item in a Pixel Scroll, as in the words of the original asker "Why should we be the only ones to be haunted by this?"
This is the picture. You can see why they're having so much trouble figuring out the answer. But maybe the pattern of the cover will tickle something in your memory banks?
(10) MEMORY LANE.
July 28, 2007 – On this date fourteen years ago, Jekyll, a British series produced as a sequel to The Strange Case of Dr Jekyll and Mr Hyde novella, finishes airing on BBC One. Steven Moffat wrote all six episodes with Douglas Mackinnon and Matt Lipsey each directing three episodes. Elaine Cameron and Jeffrey Taylor were the producers. It starred James Nesbitt in the lead role with the rest of the cast being Gina Bellman, Paterson Joseph, Denis Lawson, Michelle Ryan, Meera Syal and Fenella Woolgar. Critics loved it with James Jackson of The Times saying Nesbitt's acting as Hyde was "entertainingly over the top as a dozen Doctor Who villains, with a palpable sense of menace to boot". A second season was written by Moffat but the BBC never picked up the option on it. Eight years later, ITV would air Jekyll and Hyde based off the same source material and it too would cancelled after one series.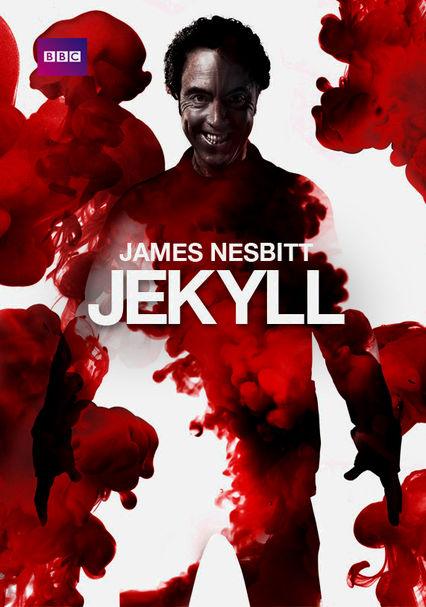 (11) TODAY'S BIRTHDAYS.
[Compiled by Cat Eldridge.]
Born July 28, 1866 — Beatrix Potter. Probably best known for Tales of Peter Rabbit but I'd submit her gardening skills were second-to-none as well as can be seen in the Green Man review of Marta McDowell's Beatrix Potter's Gardening Life. Those skills are reflected in her fiction. (Died 1943.)
Born July 28, 1928 — Angélica Gorodischer, 93. Argentinian writer whose Kalpa Imperial: The Greatest Empire That Never Was got translated by Ursula Le Guin into English. Likewise Prodigies.has been translated by Sue Burke for Small Beer Press. She won a World Fantasy Award for Lifetime Achievement. You can read Lightspeed Magazine's interview with her here.
Born July 28, 1931 — Jay Kay Klein. I'll direct you to Mike's excellent look at him here as I can't add anything to what he says. I will note that Jay Kay was a published author of three stories, "Century of Progress", "Mass Communication" and "On Conquered Earth". The first two in Analog, the latter in If. None of these have been republished since. (Died 2012.)
Born July 28, 1941 — Bill Crider. Primarily a writer of mystery fiction, his extensive bibliography includes three stories in the Sherlock Holmes metaverse: The Adventure of the Venomous Lizard, The Adventure of the St. Marylebone Ghoul and The Case of the Vanished Vampire. He also wrote a Sookie Stackhouse short story, "Don't Be Cruel" in the Charlaine Harris Metaverse. His "Doesn't Matter Any Matter More" short story won a Sidewise Awards for Alternate History and his "Mike Gonzo and the UFO Terror" won a Golden Duck Award. (Died 2018.)
Born July 28, 1955 — Dey Young, 66. One of those performers who appeared in multiple Trek series. She was in Next Gen's "The Masterpiece Society" as Hannah Bates, in Deep Space Nine's "A Simple Investigation" as Arissa and and in Enterprise's "Two Days and Two Nights" as Keyla. She's got minor roles in Running Man, Strange Invaders and Spaceballs as well.
Born July 28, 1966 — Larry Dixon, 55. Husband of Mercedes Lackey who collaborates with her on such series as SERRAted Edge and The Mage Wars Trilogy. (They were CoNZealand GoHs last year.) He contributed artwork to Wizards of the Coast's Dungeons & Dragons source books, including Oriental Adventures, Epic Level Handbook, and Fiend Folio.
Born July 28, 1968 — Rachel Blakely, 53. You'll most likely know her as Marguerite Krux on Sir Arthur Conan Doyle's The Lost World as that was her longest running genre role. She was briefly Alcmene on Young Hercules, and played Gael's Mum on The Chronicles of Narnia: The Voyage of the Dawn Treader. And showed up as Penelope in the "Ulysses" episode of Xena: Warrior Princess.
Born July 28, 1972 — Elizabeth Berkley, 49. Her best known role is Verhooven's Showgirls which is decidedly not genre even if Kyle MacLachan is in it. She's done some genre work including The Twilight Zone, Perversions of Science which appears to be akin to the Tales from The Crypt series, the animated Armitage III: Polymatrix series, and the Threshold series which pops up regularly in these Birthday notes.
(12) SJW CREDENTIAL BUNDLE. StoryBundle's 2021 Cattitude Bundle, curated by Kristine Kathryn Rusch, is available for three more weeks. Get the full list of books and the rest of the deal at the link.
This bundle thrills me. Often, I curate StoryBundles filled with books I've read. Always, I curate with authors whose work I like. But as I curate them, I'm aware that I am a moody reader who rarely wants to read what's prescribed. So, with the books I have only read parts of or haven't read at all, I put them in a To-Be-Read pile to finish when the mood strikes.

With cat fiction, though, the mood always strikes me. I'll stop whatever I'm doing to read a cat story. Well, that's not entirely true. I'll do whatever I'm doing, unless I'm petting one of my three cats.

Many of the books in this bundle combine cats and magic. It seems a proper combination. Cats can twist themselves into the strangest positions. They have an uncanny way of loving us or torturing us (depending on how they feel about us). They have a mysterious edge, even if they're the friendliest cat on the planet.
(13) LOCKDOWN WAS GOOD BUSINESS FOR THEM. Game makers are getting an unexpected slice of the pie. The Guardian has the story: "Warhammer maker Games Workshop hands staff £5,000 bonus after lockdown sales surge".
Warhammer retailer Games Workshop is handing its shop workers, model makers, designers and support staff a £5,000 bonus each after sales and profits benefited from tabletop gamers escaping lockdown by fighting bloodthirsty battles with orcs, elves and alien hordes.

The Nottingham-based company behind the popular fantasygaming equipment and Lord of the Rings figurines said its 2,600 ordinary workers would split a £10.6m special bonus on top of a £2.6m profit share.

Senior managers will share an extra £1.1m bonus pot, up from £300,000 the year before, after sales rose by just over a third to £361m and pretax profits soared almost 70% to £151m….
(14) WITCHER SPINOFF. This trailer for a Witcher anime spinoff dropped on Wednesday. The Witcher: Nightmare of the Wolf premieres August 23 on Netflix.
The world of The Witcher expands in this anime origin story: Before Geralt, there was his mentor Vesemir — a swashbuckling young witcher who escaped a life of poverty to slay monsters for coin. But when a strange new monster begins terrorizing a politically-fraught kingdom, Vesemir finds himself on a frightening adventure that forces him to confront the demons of his past.
(15) KEEP WATCHING THE SKIES. Dr. Brian Keating, Co-Director of the Arthur C. Clarke Center for Human Imagination, who also is a member of the Galileo Project's Advisory Board, is joined by Harvard University Professor Avi Loeb to chat about the Galileo Project in "Extraterrestrial Technology: The Situation Has Changed!" on YouTube.
Huge news out of Harvard: In 2017, the world for the first time observed an interstellar object, called 'Oumuamua, that was briefly visiting our Solar system. Based on astronomical observations, 'Oumuamua turned out to have highly anomalous properties that defy well-understood natural explanations. We can only speculate whether 'Oumuamua may be explained by never seen before natural explanations, or by stretching our imagination to 'Oumuamua perhaps being an extraterrestrial technological object, similar to a very thin light-sail or communication dish, which fits the astronomical data rather well.

After the release of the ODNI (Office of the Director of National Intelligence) report on Unidentified Aerial Phenomena (UAP), the scientific community now needs the determination to systematically, scientifically & transparently look for potential evidence of extraterrestrial technological equipment. The impact of any discovery of extraterrestrial technology on science & on our entire worldview would be enormous.

Given the recently discovered abundance of Earth-Sun systems, the Galileo Project is dedicated to the proposition that humans can no longer ignore the possible existence of Extraterrestrial Technological Civilizations (ETCs), and that science should not dogmatically reject potential extraterrestrial explanations because of social stigma or cultural preferences, factors which are not conducive to the scientific method of unbiased, empirical inquiry. We now must look through new telescopes, both literally and figuratively. The Galileo Project aims to identify the nature of UAP and 'Oumuamua-like interstellar objects using the standard scientific method based on a transparent analysis of open scientific data to be collected using optimized instruments.

The Galileo Project follows three major avenues of research:

1. Obtain High-resolution, Multi-detector UAP Images, Discover their Nature: This goal will be accomplished by searching for UAP with a network of mid-sized, high-resolution telescopes and detector arrays with suitable cameras and computer systems, distributed in select locations. The data will be open to the public and the scientific analysis will be transparent.

We anticipate extensive Artificial Intelligence/Deep Learning (AI/DL) and algorithmic approaches to differentiate atmospheric phenomena from birds, balloons, commercial or consumer drones, and from potential technological objects of terrestrial or other origin surveying our planet, such as satellites. For the purpose of high contrast imaging, each telescope will be part of a detector array of orthogonal and complementary capabilities from radar, Doppler radar, and high-resolution synthetic aperture radar to high-resolution, large camera visible range and infrared band telescopes. If an ETC is discovered to be surveying Earth using UAP, then we have to assume that the ETC has mastered passive radar, optical and infrared technologies. In such a case, our systematic study of such detected UAP will be enhanced by means of high-performance, integrated and multi-wavelength detector arrays.

2. Search for and In-Depth Research on 'Oumuamua-like Interstellar Objects:

The Galileo Project research group also will utilize existing and future astronomical surveys, such as the Rubin Observatory, to discover and monitor the properties of interstellar visitors to the Solar system. We will conceptualize and design, potentially in collaboration with interested space agencies or space ventures, a launch-ready space mission to image unusual interstellar objects such as 'Oumuamua by intercepting their trajectories on their approach to the Sun or by using ground-based survey telescopes to discover interstellar meteors.

3. Search for Potential ETC Satellites: Discovering potential 1 meter-scale or smaller satellites that may be exploring Earth, e.g., in polar orbits a few hundred km above Earth, may become feasible with VRO in 2023 and later, but if radar, optical and infrared technologies have been mastered by an ETC, then very sophisticated large telescopes on Earth might be required. We will design advanced algorithmic and AI/DL object recognition and fast filtering methods that the Galileo Project intends to deploy, initially on non-orbiting telescopes.
(16) PICS OR IT DIDN'T HAPPEN. The Expanse was a Jeopardy! clue. I can prove it. (Do we still call this a screenshot?)
(17) TRAILER FOR A PROMISED FAN FILM. Strap in for a fun Star Wars fan film from writer/director Anthony Ferraro, Forsaken Mandalorian and the Drunken Jedi Master. "The goal was to make a fan film driven by dramatic performances rather than winks and nods to the franchise. But not to worry, we do some winking and nodding," Ferraro promises. The video launches August 6 on the Create Sci-Fi YouTube channel.
Hope hinges on two men with no hope.

A forsaken Mandalorian hunts down a Hutt Courier to recover an asset that unexpectedly leads him to team up with an outcast drunken Jedi Master to fulfill his sworn duty.
[Thanks to John King Tarpinian, Cat Eldridge, Mike Kennedy, N., Jake, Andrew Porter, Martin Morse Wooster, JJ, and Michael Toman for some of these stories. Title credit belongs to contributing editor of the day Soon Lee.]