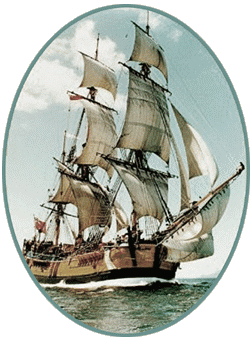 By Jim Kling, Endeavour Award Administrator: The Endeavour Award is pleased to announce that an anonymous donor has agreed to match donations to the award, up to a total of $500. Since 1999, the award has recognized fantasy and science fiction novels or short story collections published by authors living in the Pacific Northwest.
The funds are used to support a $1,000 prize as well as a trophy to the winner and certificates to the finalists.
The Endeavour Award uses a two-tiered process that relies on dozens of volunteer readers who review and score each submitted novel or short story collection. Top scorers are named finalists, and a three-person jury selects the winner. Most recently for the 2021 Endeavour Award, Catherine Asaro, Andy Duncan, and Fran Wilde honored the short story collection "How to Get to Apocalypse and Other Disasters," by Erica L. Satifka. 
Anyone who donates $5 or more will receive an e-chapbook with a short story from 2021 award winner Erica Satifka.
To donate, please follow this PayPal link. The Endeavour Award is part of Oregon Science Fiction Conventions, Inc. (OSFCI,) a 501 (c)(3) non-profit corporation. Donations to the Endeavour Award/OSFCI are tax deductible.
The Endeavour Award is also looking for volunteer readers. We are currently reading books published in 2022. We ask for a minimum commitment to read and score at least 5 books. This is an excellent opportunity to discover new authors and works you might otherwise not have come across. Note, you DO NOT need to live in the Pacific Northwest to be a reader. If you'd like to volunteer, please reach out to Jim Kling at jkling at gmail dot com. You can also find more information about the Endeavour Award at its web site or its Facebook page.