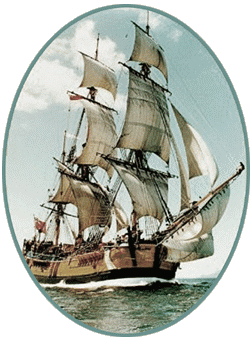 The Endeavour Award for science fiction or fantasy written by Pacific Northwest writers is back. Entries are being accepted through November 15, 2022. The winner receives a handsome physical award and a cash prize of $1,000.
The award, sponsored by Oregon Science Fiction Conventions, Inc. (OSFCI), was first given in 1999. It was not presented in 2020 and 2021 due to logistical problems created by the pandemic.
They are now open to submissions. They welcome all science fiction or fantasy works of 40,000 words or more, or single-author collections of short fiction. Eligibility for nominees remains the same. The author(s) must have been living [maintaining legal or physical residence] in the Pacific Northwest [Alaska, Oregon, Washington, Idaho, The Yukon, and British Columbia] when the publisher accepted the book, and must affirm that they wrote the majority of the book while living in the Pacific Northwest. The books must have been published in the United States or in Canada with a copyright date in 2021.
There is a major change in how to submit candidates. They require PDFs or other electronic formats that can be shared with preliminary readers and judges. No physical copies will be accepted. See the website for complete guidelines.
The entry form can be downloaded from: https://osfci.org/endeavour/entryform.pdf. The form can be printed and sent to the address found in the form, OR people can scan or take a photo of the form and send it to Jim Kling at [email protected].
The preliminary readers will use a grading system to select a list of finalists. A trio of judges to be announced will select a winner from these finalists. We will announce the results on April 8, 2023 at Norwescon.
Send your submissions to Jim Kling at [email protected]. Deadline for submissions is November 15, 2022.
Marilyn Holt is now the Endeavour Committee Chairman, having stepped in after the previous award administrator James Fiscus died in 2021.