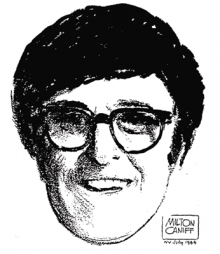 Mike and Christine Mignola are the 2021 recipients of the Bob Clampett Humanitarian Award Comic-Con International announced on June 8. The official presentation will be part of the Will Eisner Comic Industry Awards Ceremony on July 25. Bob Clampett's daughter, Ruth Clampett, will make the presentation.
The Mignolas have been selected for their fundraising contributions to Chef José Andrés' World Central Kitchen. Online auction sales of Mike's sketches of characters from popular culture have raised over $420,000 for the charity. In addition, Dark Horse has published a collection of the sketches, Mike Mignola: The Quarantine Sketchbook, which is expected to increase the overall charity contribution to half a million dollars.
Comics writer/artist Mike Mignola is best known as the creator of the Hellboy series of comics and its spinoffs, including B.P.R.D., Lobster Johnson, and Abe Sapien. From April to December 2020, Mignola auctioned his sketches of such characters as Kermit the Frog, the Jolly Green Giant, and Astro Boy as well as DC and Marvel superheroes and villains and his own characters.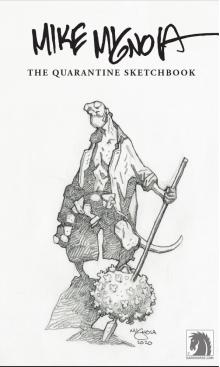 The Mignolas' chosen charity, World Central Kitchen, was founded in 2010 by Chef José Andrés. WCK uses the power of food to nourish communities and strengthen economies in times of crisis and beyond. It has created a new model for disaster response through its work helping devastated communities recover and establish resilient food systems. WCK has served more than 50 million fresh meals to people affected by natural disasters and other crises around the world in countries including The Bahamas, Indonesia, Lebanon, Mozambique, Venezuela, and the United States.
Comic-Con's Humanitarian Award is given in the name of famed animator Bob Clampett, who created the TV series Beany and Cecil, designed such popular characters as Porky Pig and Tweety Bird, and directed 84 classic Warner Brothers cartoons. Clampett was a regular guest a Comic-Con in the 1970s and early 1980s. After his death in 1984, the award was created to honor those people in comics and the popular arts who have worked to help others. Each year's recipients are chosen by the Comic-Con committee.