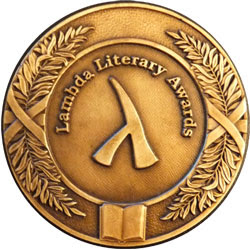 Congratulations to Lammy winners Carmen Maria Machado (Lesbian Fiction), Bogi Takács (Transgender Fiction), Emil Ferris (LGBTQ Graphic Novels), and Annalee Newitz (LGBTQ SF/F/Horror). The awards were presented the 30th Annual Lambda Literary Award ceremony on June 4.
The Lammys celebrate achievement in lesbian, gay, bisexual, and transgender (LGBT) writing.
The winners in categories which had nominees of genre interest are reported below. The full list of 23 category winners is available on Twitter.
Lesbian Fiction
Transgender Fiction
LGBTQ Anthology
LGBTQ Graphic Novels
LGBTQ SF/F/Horror
LGBTQ Studies