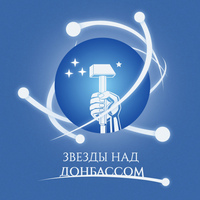 Sergey Lukianenko1, a guest of honor of the 2023 Worldcon in Chengdu, heads the list of eighty organizers of the "Stars Over Donbass" literary festival who have signed an "Open Appeal" supporting Russia's military action in the Ukraine.
Russian sff author Lukianenko attended the inaugural event held in Donbass in 2019, an oblast of Ukraine that was recognized as an independent republic by Russia in February. A report at the time by the Analytical Service of Donbass, a Russian-language website, also named five other prominent writers, Andrei Lazarchuk, Alexander Pelevin, Evgeny Lukin, Vitaly Pishchenko and Alexey Mashtakov, who all are signers of the "Open Appeal" posted yesterday.
Borys Sydiuk, an internationally-known Ukranian sff fan, called out the "misanthropic document" on Facebook, urging his readers "to ban these people who support the genocide of the Ukrainian people: please, don't issue visas to them, don't publish them, don't invite them to cultural events."
The full text of the letter translated into English including the names of the signers follows the jump.
Continue reading