The winners of the 2022 Audie Awards, including the Audiobook of the Year, were announced by the Audio Publishers Association (APA) on March 4.
The Audie Awards® recognize excellence in audiobook and spoken word entertainment.
Winners of genre interest include:
AUDIOBOOK OF THE YEAR
Andy Weir's Project Hail Mary
FANTASY
Rhythm of War
Written by Brandon Sanderson
Narrated by Michael Kramer and Kate Reading
Published by Macmillan Audio
SCIENCE FICTION
Project Hail Mary
Written by Andy Weir
Narrated by Ray Porter
Published by Audible Studios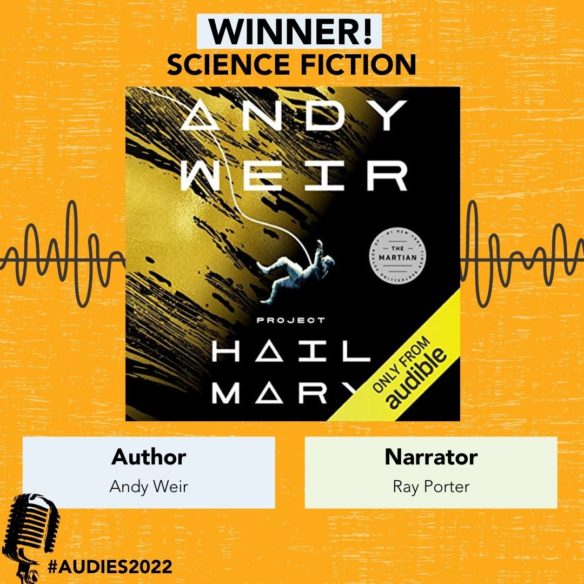 There winners in other categories follow the jump.
Continue reading