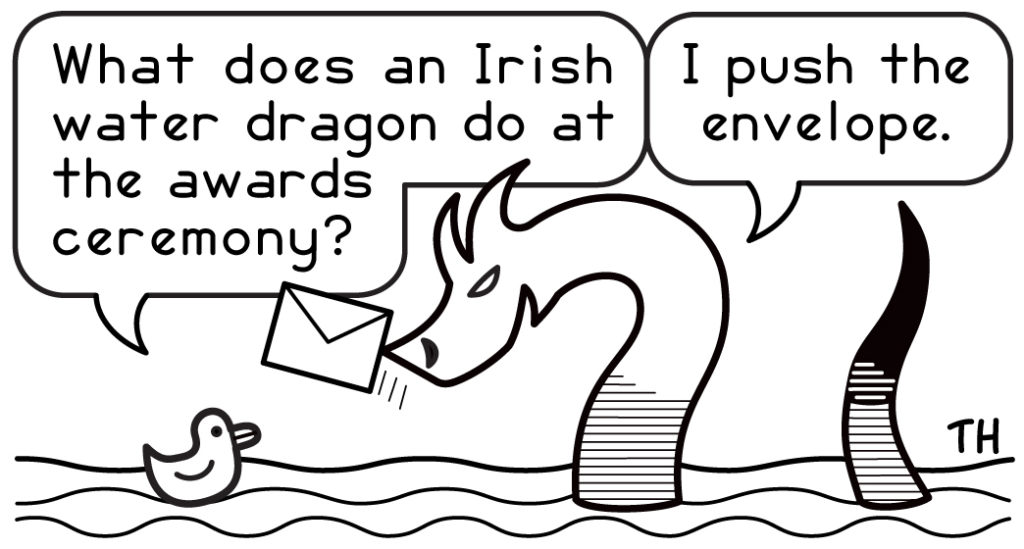 By John Hertz: In case you wondered, the FAAn Awards are the Fan(zine) Activity Achievement Awards.
"Faan" was originally a put-down – it meant someone whose attitude seemed to be "more fannish than thou". More a's – like "faaan" or "faaaan" – made it worse. It was pronounced with a sheep-bleat.
That meaning, like much fanspeak of those days, has faded. But naturally it came to mind when we first thought of awards for fanzines, to supplement the Hugos, like the Nebula Awards from SFWA (the SF Writers' Association), or the Chesley Awards from ASFA (Ass'n of SF Artists). We proclaimed that we ourselves were faans. Modesty? Self-deprecation? So be it – or, because we're speaking of the past, so was it.
That first thinking was in the mid-1970s. Our Gracious Host had a part. The first thinker was that fine fannish fellow (and, incidentally, my long-time friend) Moshe Feder. The FAAn Awards were first given at Midwestcon XXVI in 1975. That continued until 1980. Then there was a long pause – also, for better or worse, very fannish. The Awards re-awakened in 1995 and have since been presented at the fanziners' con Corflu (corflu = mimeograph correction fluid, once indispensable).
Corflu has a Website; you can read more of the Awards' history there, or in Fancyclopedia III, or both, even.
This year's FAAn Awards were given at Corflu XL (Belfast, Northern Ireland; 31 Mar – 2 Apr). Their Administrator was Nic Farey. He's published the details of voting here.
Don't know Fanzineland? At Bill Burns' Website eFanzines you can see many winners of FAAn Awards. You might also try looking for them in Fancyclopedia III. Don't have, or maybe even don't want, electronics? Fan activity on paper is still happening. Rikki-tikki-tavi's motto in the Kipling story is "Run and find out." I'm for it.