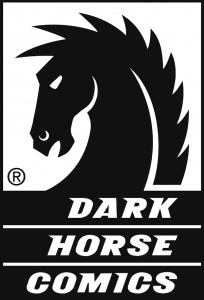 Scott Allie, until recently Editor-in-Chief of Dark Horse Comics, assaulted two people during a party at San Diego Comic-Con reports Janelle M. Asselin in "Enough is Enough: Dark Horse's Scott Allie's Assaulting Behavior" at Graphic Policy.
We all know at this point that there is a pervasive sexual harassment problem in comics. This isn't just about one or two people who behave badly, but about an industry-wide problem where harassers and abusers are protected by their employers — the very institutions that are supposed to operate within human resource rules and harassment policies. Dark Horse Comics has allegedly harbored a boundary-crossing, biting problem for 20 years — a problem named Scott Allie. And at San Diego Comic-Con this year, Allie apparently managed to assault a comics creator who is not willing to remain silent.

Allie, who was the Editor-in-Chief of Dark Horse Comics until September 11th, assaulted two people at a party during the convention….

Joe Harris… has chosen to speak out about what he experienced at the hands of Scott Allie.

During the BOOM! Studios SDCC party at the Hilton on Thursday, July 9th, Allie became extremely intoxicated. A few anonymous sources reported that he licked at least one person and wept openly at someone. The worst of it came when he was face to face with Harris. Harris said:

"Upon walking in, I noticed Scott Allie at the bar and thought to go say hi. I walked up to him and I extended my hand expecting to shake his… when, instead, he reached down and grabbed my crotch. Just went for it and squeezed. I was stunned, I guess? Not what I was expecting, obviously. Not what's ever happened to me at this or any other convention over many years. So I try to back away a little, still shocked, when he leans in and bites my right ear."
Dark Horse Founder Mike Richardson has responded with a statement that says in part —
I agree that harassment of any kind, routine or not, is unacceptable. It always has been. We at Dark Horse will renew our efforts to make sure that our company is never again mentioned with regard to this type of occurrence. As quoted in the article, our goal has always been to provide a positive, safe, and respectful environment for its employees, creators, and fans.
Scott Allie has also issued a statement.
I'm deeply sorry about my behavior at San Diego Comic Con 2015 and I apologize to everyone I've hurt. I'm completely embarrassed by my actions and how my behavior reflects on Dark Horse Comics, my friends and family. My personal approach and decisions for managing stress were bad. Dark Horse and I have taken the matter very seriously and since this incident, we have taken steps to correct and to avoid any behavior like this in the future. Although apologies can't undo what has happened, I've tried to apologize to everyone impacted by my behavior. To my family, friends, co-workers, and to the industry — please know that I am truly, truly sorry.
And Comics Beat writer Heidi MacDonald, taking Asselin's article as a starting point, has penned an extensive commentary about "How a toxic history of harassment has damaged the comics industry".