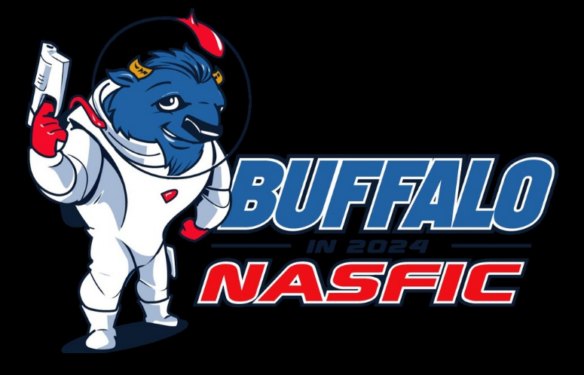 The 2024 NASFiC Site Selection results were announced during the NASfiC Business Meeting held today in Winnipeg.
Buffalo, NY, the only filed bid, was voted the winner.
Martin Pyne, NASFiC Business Meeting Secretary, created the following table of voting statistics.
---
Write-ins receiving votes:
Grantville, WV
Kendall Park, NJ
Minneapolis in '73
Reno, NV
A bathroom full of boxes containing either top secret documents or Hugo Award voting results
"Precon" includes mailed ballots, eballots cast in advance of the convention, and hand-carried ballots.
---
Pyne reports that 142 ballots were paid for — 3 didn't add their votes to the ballot box.
The 2024 Buffalo NASFiC website is here. Copies of their PR#0 are at the bottom of this post.
A video of today's 2023 NASFiC Business Meeting is available on YouTube.
[Thanks to Martin Pyne for the story.]