Each year, writers of fantasy, science fiction, and horror from all over the world apply to the Odyssey Writing Workshops. No more than sixteen are admitted. Odyssey combines advanced lectures, in-depth feedback, and individual guidance. Writers from all over the world apply. Guest lecturers include top writers, editors, and agents. Odyssey Director Jeanne Cavelos is a bestselling author, former senior editor at Bantam Doubleday Dell, and winner of the World Fantasy Award.
The annual six-week residential workshop will be held June 7 – July 16, 2021 on the campus of Saint Anselm College in Manchester, New Hampshire if the world has returned to a post-COVID state of near normality. If social distancing is still necessary but travel is possible, the workshop will be held in person with COVID precautions. If travel for many is not possible, the workshop will be held online, as it was in 2020.
Class meets for over 4 ½ hours, 5 days a week, and students use afternoons, evenings, and weekends to write, critique each other's work, and complete other class assignments. Anyone interested in applying should read "Workshopping at Odyssey" by David J. Schwartz, class of '96.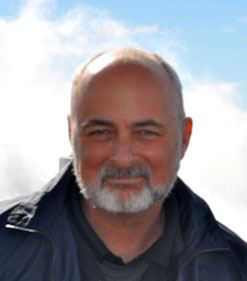 2021 GUEST LECTURERS: Lecturers for the 2021 workshop include bestselling authors David Farland, Meagan Spooner, and Gregory Ashe; award-winning authors Melissa Scott and P. Djèlí Clark; and award-winning author and editor Sheree Renée Thomas. Bestselling author David Brin and award-winning editor/publisher Scott H. Andrews will also participate as virtual guests via Zoom.
APPLICATION DEADLINE. The application deadline is APRIL 1. Those wanting early action on their application should apply by JANUARY 31.
JANUARY 31 DEADLINE FOR EARLY ADMISSION. Many people need to know months ahead of time whether they've been accepted into the workshop or not, so they can make arrangements for time off, child care, and so on. The early application system is set up for them. Any applications received by January 31 are automatically considered for early admission.
Applications will receive fair consideration whether submitted early or at the last minute as long as it arrives by the regular application deadline
COSTS. The workshop is held by the Odyssey Writing Workshops Charitable Trust, a 501(c)(3) nonprofit. Odyssey is funded in part by donations from graduates, grantors and supporters, and in part by student tuition.
The tuition, $2,450, includes a textbook and weekly group dinners. Housing in campus apartments is $892 for a double room and $1,784 for a single. College credit is available.
FINANCIAL AID. For those interested in financial aid, several scholarships and one work/study position are available.
The Miskatonic Scholarship: George R. R. Martin, the New York Times bestselling author of A Game of Thrones,funds the Miskatonic Scholarship, awarded each year to a writer of Lovecraftian cosmic horror attending Odyssey.  It covers full tuition and housing.   
 The Walter & Kattie Metcalf Singing Spider Scholarship, covering full tuition, will be awarded to a fantasy writer whose novel excerpt shows great skill and promise.   
Four other scholarships and a work/study position are also available.
ODYSSEY GRADUATES
You can find a video of Odyssey graduates describing their experiences here:
R. F. Kuang, class of 2016, won the Astounding Award and the Crawford Award and has been nominated for the Nebula Award, Locus Award, and World Fantasy Award. Her first two novels, The Poppy War and The Dragon Republic, were included on Time magazine's 100 Best Fantasy Novels of All Time.
Linden Lewis, also from the class of 2016, recently had her first novel, The First Sister, published by Skybound/Simon & Schuster.
Rona Wang, class of 2020, sold her first novel, You Had Me at Hello World, to Simon Pulse.
Julian K. Jarboe, class of 2018, had their debut short story collection, Everyone on the Moon Is Essential Personnel, named one of the "Best Books of 2020" by Publishers Weekly.
New York Times bestselling author Meagan Spooner, class of 2009, had The Other Side of the Sky, her sixth novel co-written with Amie Kaufman, published by HarperCollins.
OTHER ODYSSEY RESOURCES AND SERVICES. Information about Odyssey's workshop, online classes, critique service, and many free resources, including a podcast and monthly online discussion salon, can be found at www.odysseyworkshop.
[Based on a press release.]