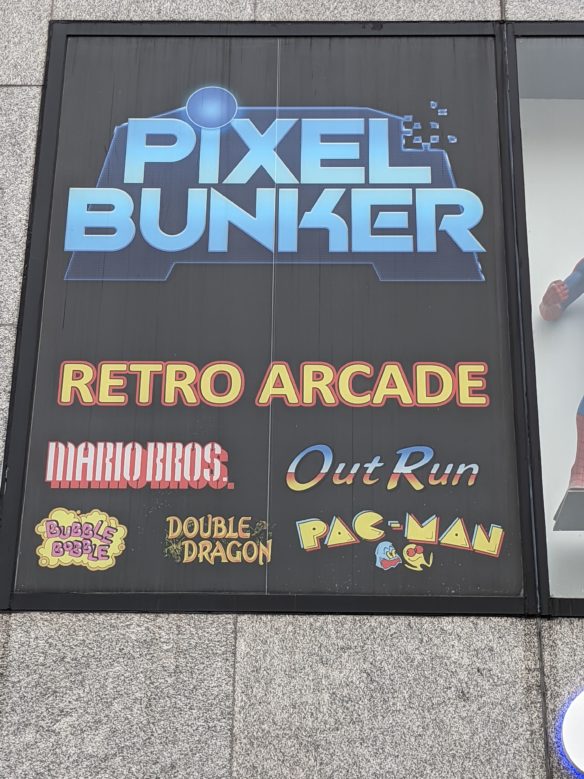 By James Bacon: Pixel Bunker is retro arcade in Central Milton Keynes, England, and has opened with the end of the Covid lockdown. With over 100 arcade machines, they operate on a pay-once-to-enter and no further charges model, so a three-hour visit is £12, an absolute bargain when I think of how much I spent in so little time any time I could get to an arcade!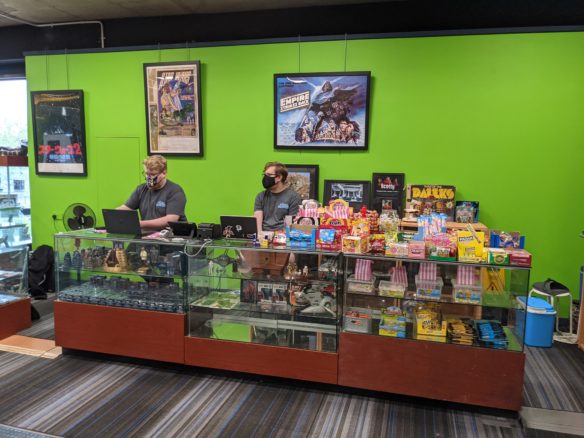 With Covid-Safe precautions, there's tight control and pre-booking required, and there is a max capacity of 70 in the 2000 sq ft space — it felt spacious and uncramped. With a number of games for two players, there was never a wait to get onto favourite machines.
Which, let's be honest, is a new experience.
The variety of machines, is amazing, Outrun, Time Crisis 2, which was always very popular, Tron, Afterburner, Donkey Kong – well, they have 100 machines!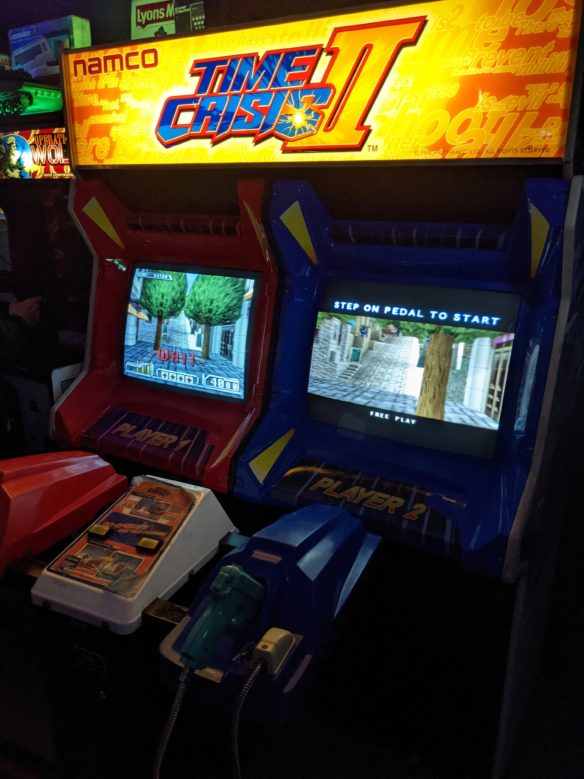 I was impressed to find Return of the Jedi and even more so, the sit-down X-Wing Star Wars machine which was utterly fabulous. The sounds, the visuals, linear and basic, and such an immersive machine where one can escape. And if you get blasted, just press Start.
I got a chance to speak to Jason Joiner, who is currently developing The National Film and Sci-Fi Museum where the arcade is situated. He explained that the Museum had some machines but another business rented them out to him for large events. This business was in trouble during Covid, so an accommodation was made to buy the machines, all of which are fully restored and maintained and the same team continues to maintain them — a collobarative success in time of crisis.
More machines have been acquired, and they cycle games in and out.
These are unique and fascinating moments in history. I was minded of the Pinball Machine museum near Oakland, the old games on the pier at San Francisco, both of which I enjoyed, but these are the electronic machines I grew up with, and do much Science Fiction, Aliens, RoboCop, Battlezone, Teenage Mutant Ninja Turtles and many more.
The collection is growing and there were Star Trek II, Willow and Empire Strikes Back machines awaiting cycling into use.
I loved it. I went to Sega World in the Trocadero many years ago and loved it, I think the pay in once model really helps, and although they did not have Gauntlet or the Sega R360 After Burner game, I cannot complain and really enjoyed it.
Click for details of the Pixel Bunker and National Film and Sci-Fi Museum.
Pixel Bunker tickets are available here from Eventbrite.
The National Film & Sci-fi Museum is in central Milton Keynes at 34 Secklow Gate West, MK9 3AT.
[We'll send James back to the National Film & Sci-fi Museum when its 20,000 sq foot museum opens and get a full report.]