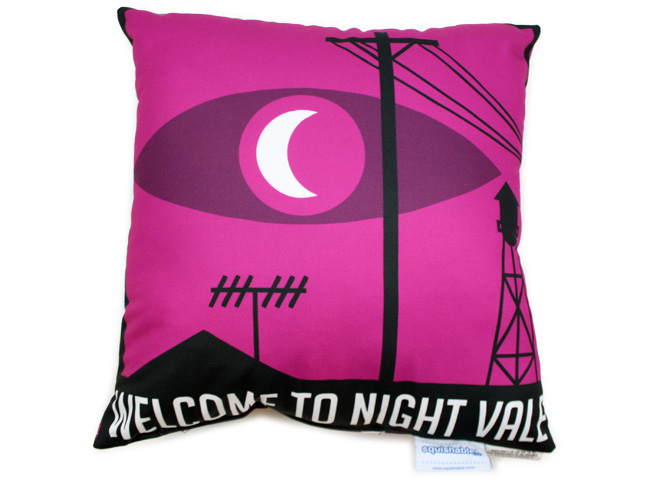 What kind of bid is the Night Vale Worldcon bid?
TO CONTACT THE BID: SPEAK QUIETLY INTO YOUR PILLOW AT MIDNIGHT IN A LANGUAGE LONG SINCE DEAD
That kind.
The bid takes its inspiration from "Welcome to Night Vale", the most popular podcast on the internet, which is formatted as community updates for the small desert town of Night Vale, featuring local weather, news, announcements from the Sheriff's Secret Police, mysterious lights in the night sky, dark hooded figures with unknowable powers, and cultural events.
They launched with a party at Arisia in Boston last night. Don't you wish you'd been there?
Keep in touch with the Night Vale In Eternity Worldcon Bid via Facebook.
The members of the committee are —
Amber Aquini, Adam Bayer, Adam Beaton, The Blob who lives in the housing development out back of the elementary school, Susan Bertan Braviak, Aurora Celeste, Erika, The Faceless Old Woman Who Secretly Lives in Your Home, Aaron Feldman, Tamika Flynn, Meg Frank, Will Frank, Sarah Frost, Earl Harlan, Kristina K. Hiner, Crystal Huff, Madeline LeFleur, Hiram McDaniels, Keri O'Brien, Jennifer Old-d'Entremont, Old Woman Josie, Jesi Pershing, Jon Peters (you know, the farmer?), Suzanne Thurgood, Andrew Trembley, Pablo Miguel Alberto Vazquez, David Weingart, Pamela Winchell, and you.