(1) FLIGHT WORN ART. Artist Gregory Manchess tells how he designed the Dragon Crew One patch – and how he got the gig in the first place: "Mission Patch: Crew One" at Muddy Colors.
…Through a convoluted process of attending conventions and patiently waiting for the right timing, I'd met an astronaut who is a fan of science fiction. Kjell Lindgren, the year before, had opened the envelope to read one of the winners for the World Science Fiction convention in 2016. . .while floating in zero g at the space station.

The following year, Kjell (pronounced 'Chell') attended the WSF convention in Helsinki, which I attended, and I got to meet him. A year after that, I ran into him again at the same convention in Texas. I asked him about his next flight up and joked that I'd like to come along. He asked if I knew how to handle a robotic arm and I said, "Man, I can handle a brush. How could that be any harder?" I think he actually did a spit take on that one.

Then I asked him, seriously, who was doing their mission patch. Several conversations later, I found myself on a Skype call with Kjell, the mission commander, Mike "Hopper" Hopkins, and mission pilot, Victor "Ike" Glover.

One never knows when an opportunity may arise that can be taken advantage of. My timing was right and my enthusiasm authentic. A deadly combination for winning over clients….
(2) THE IMAGINATION DESK. The latest episode of the Center for Science and the Imagination's podcast The Imagination Desk features an interview with science fiction author, editor, and researcher Regina Kanyu Wang. Here are direct links to the podcast, on the CSI website (which links out to the other services), Apple Podcasts, Spotify, RadioPublic, and Libsyn.
Regina Kanyu Wang is a science fiction writer, researcher, and critic from Shanghai. She is now based at the University of Oslo, where she is part of the CoFUTURES project. In this conversation, we talk about the Chinese science fiction scene, its fan culture, and gender politics in the genre, as well as insights on Regina's own recent writing—including how she builds nuance and complexity into her portrayals of AI and other technologies.
(3) KGB. Fantastic Fiction at KGB reading series hosts Ellen Datlow and Matthew Kressel present Priya Sharma and Justin C. Key on Wednesday, December 16, at 7 p.m. in a livestreamed event on YouTube. Link forthcoming. Listen to their podcast of readings here.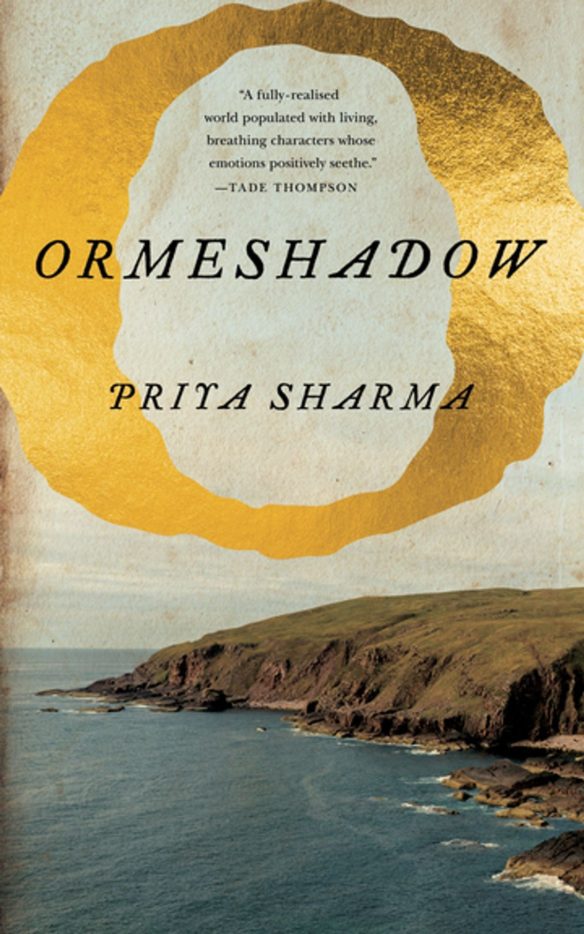 Priya Sharma is a short story writer whose collection All the Fabulous Beasts won a British Fantasy Award and a Shirley Jackson Award. Her first novella Ormeshadow from Tor won a Shirley Jackson Award. When she's not writing she works as a doctor in the UK.

Justin C. Key is a speculative fiction writer and psychiatrist. His stories have appeared or are forthcoming in The Magazine of Fantasy & Science Fiction, Strange Horizons, Tor.com, Escape Pod, and Crossed Genres. His novella, Spider King, will be released by Serial Box in early 2021. He's currently working on a near-future novel inspired by his medical training. He lives in Los Angeles.
(4) DON'T BEAM UP THE PLAGUE. "Captain Kirk calls out Alberta for not adopting federal tracing app" – Edmonton's City News has the story.
It appears Captain Kirk is a fan of the federal COVID-19 tracing up and a critic of Alberta's decision not to adopt it.

Canadian icon William Shatner, who played the famous Star Trek character, voiced his opinion on Twitter Wednesday, promoting the COVIDAlert app.

"Now you just need to get Alberta on board," said Shatner. "I've heard that certain people have an issue with the app because they have their own app."
…The Public Health Agency of Canada responded to the tweet, thanking Shatner for promoting contact tracing.
(5) SEA SQUARED. Being a successful writer is a dream come true. Or is that a nightmare? "Jeff VanderMeer on the Saga of The Festival of the Freshwater Squid" at LitHub.
…The Ambergris books received a ton of critical acclaim, well beyond what one might expect for fictions centered around squid and mushroom people. They also sold well enough that a non-rabid, fairly polite fan base sprouted up around Ambergris.

In short, I wrote about the fantastical Festival of the Freshwater Squid for years without anything particularly odd happening. What did happen tended to fall into one of three categories.

Category the first. Dried squid. Tons of it. Acres of it. More dried squid than there are undried squid. Every year, without fail, people sent me dried squid in the mail. Never the same people, I must add, so this was not a stalkery situation, but merely an issue of proper methods of disposal. I don't actually like to eat squid because having become an amateur squidologist, I know just how intelligent squid are and how likely it is that they would rule over us if they lived fifty years instead of two to four. But, of course, it's the thought that counts, and the thought of receiving bags and bags of dried squid for the rest of my life might've been disturbing, but it was also a testament to the power of Ambergris. (Ironically, I never received any ambergris in the mail.)…
(6) THREE MORE FOR YOUR TBR. Because why would you only read the first book after seeing this pitch? "Kelly Link: Why You Should Read This Classic Trilogy" in LitHub.
…At the heart of the Deptford Trilogy is a set of mysteries. There is the question of whether the woman struck in the head by the snowball may or may not be, afterward and as a consequence, a saint capable of raising the dead and other miracles. Tied to this is the question of the peculiar death of a man named Boy Staunton. At the end of Fifth Business, a clue is offered by a Brazen Head, which floats above a stage. "He was killed by the usual cabal," it says. But the cabal of characters here and in Fifth Business's sequels is anything other than usual. It is, in fact, an extraordinary cabal and unlike any you are likely to encounter in novels less bold in their scope. Davies has the scalpel-like acuity of a mystery novel sleuth who has been invited to attend a birthday party and for his own entertainment proceeds to pin down the secret desires, transgressions, and petty misdeeds of each guest. In fact, part of the strangeness and originality of Fifth Business is that, in the moment where a clue is offered by the Brazen Head, it becomes apparent that we are reading a mystery novel in reverse order. First, we are given a leisurely and pleasurable introduction to a cast of disreputable, eccentric characters along with their motivations, opportunities, and confessions. Then, as the book draws to its end, we arrive with a jolt at the moment when a body is discovered under the most perplexing circumstances. Afterward, rather than being given a solution, we are briskly shown out of the novel by its narrator.
(7) PRESERVE TOLKIEN'S HOME. The stars are aligning to make sure one of Tolkien's homes meets a better fate than, say, Ray Bradbury's. The goal is to establish a literary center there: "Lord of the Rings Cast Reunite to Buy $6 Million Home of Author J.R.R. Tolkien" reports People. The Tolkien Estate is not involved.
Lord of the Rings stars Sir Ian McKellen and John Rhys-Davies are embarking on another epic adventure.

Rather than crossing Middle Earth to battle the evil forces of Sauron, however, the British actors have joined a fellowship to save 20 Northmoor Road, the Oxford house in which J.R.R. Tolkien wrote The Hobbit and The Lord of the Rings, in advance of it being put on the market by realtors Breckon & Breckon.

The initiative, called Project Northmoor, starts crowdfunding on December 2 and hopes to raise $6 million to purchase the home and create a literary center in honor of Tolkien. It is also supported by The Hobbit star, Martin Freeman.

…"This is just an opportunity that can't be ignored," John Rhys-Davies, who played Gimli and voiced Treebeard in the films, tells PEOPLE from his self-isolation in a New Zealand hotel.

"If people are still reading in 1,000 years, Tolkien will be regarded as one of the great myth-makers of Britain and it will be evident within a matter of years that not to secure this place would have been such an act of arrogance and ignorance and folly on our part."
The donation site is here: "Project Northmoor – Save Tolkien's Home".
J.R.R. and Edith Tolkien moved into 20 Northmoor Road with their young family in 1930. Over the next 17 crucial years the house was the heart of the Tolkien home. It was here that J.R.R. Tolkien wrote The Hobbit, which he had begun as a bedtime story for his children, and followed that with another unexpected journey. That book became The Lord of the Rings.
(8) KEAYS-BYRNE OBIT. Boing Boing reports "Hugh Keays-Byrne, of Mad Max fame, dead at 73"
(9) MORE ABOUT BOVA. Ben Bova's son commemorated his late father in this Facebook profile: "Ben Bova, by his son. Benjamin William Bova".
… Widely read, Dr. Bova would delight in reciting entire poems of, say, Rudyard Kipling, or the songs of Cole Porter on occasion. He would acknowledge the most esoteric pun or obscure reference with a groan or a wry grin. He could – as he often did during writing breaks – with pen and sans eraser, complete entire New York Times crossword puzzles in the time it takes to finish a lunch cup of yoghurt. Words were his tools; his memory and imagination, his toolbox. And his two pointing fingers – he never used his entire set of fingers to write, the hammers that pounded first the typewriter keys and then, when it was invented, the home computer to conceive and mold a good story….
(10) MEDIA ANNIVERSARY.
1995 – Twenty-five years ago Ursula K. Le Guin's "Forgiveness Day," published in the November 1994 issue of Asimov's Science Fiction, would win the Theodore Sturgeon Memorial Award. The other nominees were Maureen F. McHugh's "Nekropolis" and Michael Bishop's "Cri de Coeur". It would also win a Locus Award for Best Novella. It was last published in The Found and the Lost: The Collected Novellas of Ursula K. Le Guin on Saga Press which is available in print and digital editions.
(11) TODAY'S BIRTHDAYS.
[Compiled by Cat Eldridge and John Hertz.]
Born December 2, 1913 – Jerry Sohl. Fourteen novels, two dozen shorter stories for us, other work including television, film, a chess book and a bridge book. Title of posthumous collection Filet of Sohl not his fault. (Died 2002) [JH]
Born December 2, 1914 — Ray Walston. Best remembered, of course, for playing the lead in My Favorite Martian from 1963 to 1966, alongside co-star Bill Bixby. Before that, played the Devil in Damn Yankees. His later genre appearances would include The Wild Wild West, Mission: Impossible, Six Million Dollar Man, Galaxy of Terror, Amazing Stories, Popeye, Friday the 13th: The Series and Addams Family Reunion. He would appear in The Incredible Hulk (in which David Banner was played by Bill Bixby) as Jasper the Magician in an episode called "My Favorite Magician". (Died 2001.) (CE)
Born December 2, 1929 – Lael Littke, age 91. Two novels, a dozen shorter stories for us; she has published forty books, six dozen shorter stories, including Ellery Queen's, Ladies Home Journal, Seventeen. "The trick is to recognize a good idea when it sweeps by." [JH]
Born December 2, 1937 – Brian Lumley, age 83. Eight Cthulhu novels, a score of shorter stories ("My guys fight back. Also, they like to have a laugh along the way"); two dozen more novels including Necroscope best-sellers, ten dozen more shorter stories, three dozen poems. World Fantasy Award for Lifetime Achievement. [JH]
Born December 2, 1946 — David Macaulay, 74. British-born American illustrator and writer who is genre adjacent I'd say. Creator of such cool works as Cathedral, The New Way Things Work which has he updated for the computer technology age, and I really like one of latest works, Crossing on Time: Steam Engines, Fast Ships, and a Journey to the New World. (CE)
Born December 2, 1946 — Josepha Sherman. Writer and folklorist who was a Compton Crook Award winner for The Shining Falcon which was based on the Russian fairy tale "The Feather of Finist the Falcon". She was a prolific writer both on her own and with other writer such as Mecedes Lackey with whom she wrote A Cast of Corbies and two Buffyverse novels with Laura Anne Gilman. I knew her personally as a folklorist first and that is she was without peer writing such works as Rachel the Clever: And Other Jewish Folktales and Greasy Grimy Gopher Guts: The Subversive Folklore of Childhood that she wrote with T K F Weisskopf. Neat lady who died far too soon. Let me leave you with an essay she wrote on Winter for Green Man twenty years ago: "Josepha Sherman's Winter Queen Speech" (Died 2012.) (CE)
Born December 2, 1952 — OR Melling, 68. One of her favorite authors is Alan Garner whose The Owl Service is a frequent read of hers she tells me. As for novels by her that I'd recommend, the Chronicles of Faerie series is quite excellent. For more adult fare, her People of the Great Journey is quite good. (CE)
Born December 2, 1954 – Laura Underwood, age 66. Nine novels, eighty shorter stories. Here is her cover for Bradley Sinor's Dark & Stormy Nights. [JH]
Born December 2, 1968 — Lucy Liu, 52. She was Joan Watson on Elementary in its impressive seven-year run. Her other genre role, and it's been long running, has been voicing Tinkermist in the Disney Fairies animated franchise. I kid you not. She's had a few genre one-offs on The X-Files, Hercules: The Legendary Journeys and the Rise: Blood Hunter film, but not much overall haughty she did show up in Luke Cage. (CE)
Born December 2, 1971 — Frank Cho, 49. Writer and illustrator, best remembered as creator of the let excellent Liberty Meadows series as well as work on Hulk, Mighty Avengers and Shanna the She-Devil for Marvel Comics, and Jungle Girl for Dynamite Entertainment. I recommend the Frank Cho Art Book from Delcourt as being a superb look at his work. CE)
Born December 2, 1976 – Kate Milford, age 44. Eight novels, another due next February. Has read A Canticle for Leibowitz, Poems of Ambrose Bierce, Borges' Ficciones, and Serve It Forth. She very frankly says "I update this site sometimes." [JH]
(12) ALIEN REAL ESTATE. "Netflix Reveals What Mysterious 'Alien Worlds' May Look Like" – let the Daily Beast fill you in.
Netflix is brimming with outlandish out-of-this-world genre fare, but the streaming giant's latest docuseries, Alien Worlds, puts the science back in science fiction. Imagining what life might be like on distant planets, producer Nigel Paterson's four-episode endeavor utilizes what we know about biology and civilization on Earth to speculate about extraterrestrial existence—a mix of knowledge and conjecture that's echoed by its form, which marries nature documentary footage from around the globe with inventive CGI panoramas of bizarre landscapes and creatures. The result is a fantastical—and fascinating—intergalactic version of Planet Earth.

In light of that structure, it's only natural that Alien Worlds (premiering Dec. 2) boasts its own David Attenborough-like narrator: acclaimed English actress Sophie Okonedo, who imparts surprising and enlightening facts about Earth's varied ecosystems—and surmises about what that could mean for life elsewhere—with sonorous, import-laden gravity….
(13) RETURN OF THE TOASTMAKER. Food Network ran a listicle about the "12 Best Star Wars Kitchen Tools". This is the kind of thing we're talking about – aren't you glad these helmets are good for something?
Star Wars Storm Trooper Toaster

$49.95

WILLIAMS SONOMA

We're willing to bet that this is the fiercest toaster you've ever laid eyes on. It's shaped like a Stormtrooper's helmet, but that doesn't stop it from perfectly preparing your toast. The slots are extra-wide in order to accommodate different types of bread, and features a removable crumb tray for easy cleaning.
(14) CREDENTIAL HEALTH CHECK. Michael Toman sent this link with a reassuring note: "Nope, I'm definitely NOT suggesting 'Cats Throw Up on SF' as a new photo contest category for File 770!" Anyway, it's Mental Floss' fault that we're wondering "Why Do Cats Throw Up So Often?"
And y'know, maybe I'll forego putting an excerpt here.
(15) A MATCH MADE IN HELL. Ryan Reynolds calls it "A Love Story for the ages. Or at least this age."
(16) I'M PIXELING MY SCROLL FOR THE MISTY MOUNTAINS. Another reason to remember today's date, on December 2, 1971 Led Zeppelin released "Misty Mountain Hop" as a single in the US.
The most common interpretation of the song's title involves a reference to the Misty Mountains in J. R. R. Tolkien's The Hobbit.
(17) BOMBS AWAY. While tuned in to tonight's Jeopardy, Andrew Porter saw these efforts to score during Final Jeopardy:
Novel Characters.

Answer: This character from an 1851 novel "was intent on an audacious, immitigable, and supernatural revenge."

Wrong questions: "Who is Frankenstein?" "Who is The Count of Monte Cristo?"

Correct question: "Who is Captain Ahab?"
(18) VIDEO OF THE DAY. [Item by Martin Morse Wooster.] "Franz Kafka's It's A Wonderful Life" on YouTube is a short film, written and directed by Peter Capaldi, that was originally broadcast on BBC Scotland in 1993. The film, starring Richard E. Grant as Kafka, really is a variation on Capra's It's A Wonderful Life, and earned Capaldi an Oscar for Best Short Film–Live Action in 1995.
[Thanks to John King Tarpinian, JJ, Martin Morse Wooster, Arnie Fenner, Cat Eldridge, John Hertz, Michael Toman, Rob Thornton, Alan Baumler, Olav Rokne, Contrarius, Mike Kennedy, Dann, Steve Davidson, Sean Wallace, and Andrew Porter for some of these stories. Title credit goes to File 770 contributing editor of the day Daniel Dern.]