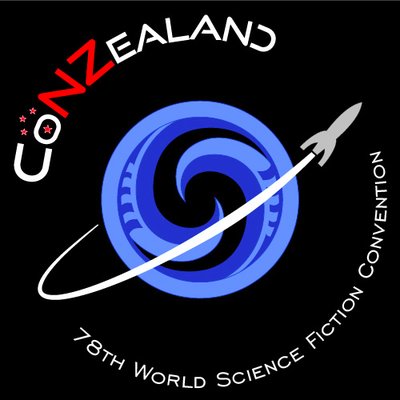 CoNZealand Business Meeting Presiding Officer Kent Bloom has explained how this year's WSFS Business Meeting will be handled, one of the events that can't be shifted online.
CoNZealand, the 78th World Science Fiction Convention, announces that the Business Meeting of the World Science Fiction Society will be held in the CBD of Wellington, NZ, at 10 am on Saturday, August 1st, 2020 (exact location to be announced when finalised). Darusha Wehm has agreed to be Acting Presiding Officer for the meeting.

Because of travel and meeting restrictions imposed by the Government of New Zealand due to the COVID-19 Pandemic, many members of WSFS will be unable to be present in Wellington. We plan to have a very minimal meeting to satisfy the requirements of the World Science Fiction Society Constitution. We plan to take only actions which are time-constrained to the 2020 meeting, specifically extensions of eligibility for Hugo Awards under Section3.4.3 of the WSFS Constitution.

All business, including committee reports and financial statements, must be submitted to CoNZealand on or before July 2nd, 2020 and should be submitted to [email protected]. We encourage members to submit business to the DisCon III business meeting ([email protected]) instead of the CoNZealand meeting, as we plan to defer all business to 2021, when we hope more members of WSFS will be able to attend.
None of the sections of the WSFS Constitution requiring re-ratification fall due in 2020. They come up in 2021 or 2022 —
2021: (3.3.18) Lodestar Award for Best Young Adult Book; (3.81) Tallying of Nominations [the provision for six finalists]; (3.8.3) provides that only the version of a series which received the most nominations can be a Best Series finalist
2022: (3.9.4) provides after the initial Award ballot is generated, if any finalist(s) are removed for any reason, they will be replaced by other works in reverse order of elimination.
WSFS Division Head Colette Fozard said they intend to record the CoNZealand business meeting for later viewing.