The National Recording Registry announced its 2023 inductees on April 12 and two items of genre interest made the list. Each year the Librarian of Congress, with advice from the National Recording Preservation Board, selects 25 titles that are "culturally, historically, or aesthetically significant" and are at least 10 years old.
Among the 2023 selections are a video game music theme, and a recording of Carl Sagan's impressions about a famous NASA photo.
Super Mario Bros. theme — Koji Kondo, composer (1985)
Perhaps the most recognizable video game theme in history, Koji Kondo's main motif for the 1985 Nintendo classic, Super Mario Bros., helped establish the game's legendary status and proved that the five-channel Nintendo Entertainment System (NES) sound chip was capable of vast musical complexity and creativity. Inspired in part by the music of Japanese jazz fusion band, T-Square, the game's main theme, or "Ground Theme," is a jaunty, Latin-influenced melody that provides the perfect accompaniment to Mario and Luigi's side scrolling hijinks. Kondo's score laid the groundwork for an entire generation of chiptune musicians and has been performed by orchestras around the globe, befitting its status as one of the most beloved musical compositions of the last 40 years.
"Pale Blue Dot" — Carl Sagan (1994)
Few people understood astronomy, planetary science and astrophysics like Carl Sagan, and even fewer could communicate it in a way that makes us think and feel a deeper connection with the universe. In 1990, as the space probe Voyager 1 was finishing its final mission, Sagan asked NASA to take a photo of Earth in a wide shot across the great span of space. The photo and concept resulted in Sagan's 1994 book, "Pale Blue Dot," and reminds us of the humility of being the only known species in the solar system and beyond. Reading the words is one thing, but hearing the recording, in Sagan's own voice, really paints the perspective on how vast the universe is and the responsibility of our existence. As Sagan so eloquently speaks, "It has been said that astronomy is a humbling and character-building experience. There is perhaps no better demonstration of the folly of human conceits than this distant image of our tiny world. To me, it underscores our responsibility to deal more kindly with one another, and to preserve and cherish the pale blue dot, the only home we've ever known."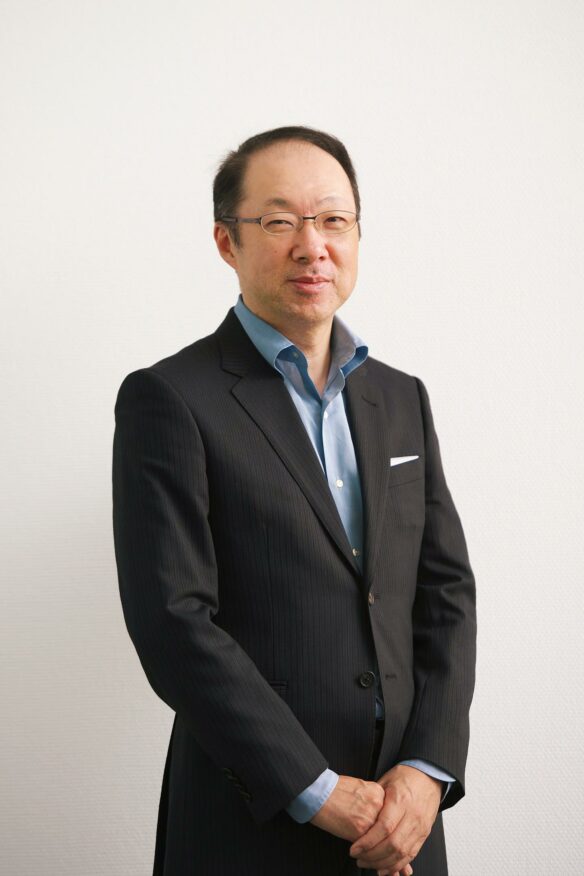 Speaking generally, the class of 2023's best-known choices include Madonna's "Like a Virgin," Mariah Carey's perennial No. 1 Christmas hit "All I Want for Christmas Is You", Queen Latifah's "All Hail the Queen", and Daddy Yankee's reggaeton explosion "Gasolina".
Librarian of Congress Carla Hayden said, "The National Recording Registry preserves our history through recorded sound and reflects our nation's diverse culture. The national library is proud to help ensure these recordings are preserved for generations to come, and we welcome the public's input on what songs, speeches, podcasts or recorded sounds we should preserve next. We received more than 1,100 public nominations this year for recordings to add to the registry."
The new additions bring the number of titles on the National Recording Registry to 625, representing a small portion of the national library's vast recorded sound collection of nearly 4 million items.
KOJI KONDO. The LOC press release notes that few musicians have had their work become so internationally recognized for decades yet remain so relatively unknown as Koji Kondo, the man who composed the music for the Super Mario Bros. video games in the 1980s. Still today, Kondo is credited for original Nintendo music in the new "Super Mario Bros. Movie" out this month.
Kondo, born and raised in Japan, was a college senior in Osaka, interested in the piano and sound design, when he saw a recruiting flyer from Nintendo on a university bulletin board. He answered the ad, and the rest is video game history. His main, or "Ground Theme," for the 1985 game is a jaunty, Latin-influenced melody that's instantly recognizable around the world today.
"The amount of data that we could use for music and sound effects was extremely small, so I really had to be very innovative and make full use of the musical and programming ingenuity that we had at the time," he said through an interpreter in a recent interview. "I used all sorts of genres that matched what was happening on screen. We had jingles to encourage players to try again after getting a 'game over,' fanfares to congratulate them for reaching goals, and pieces that sped up when the time remaining grew short."
Now 61 and still working for Nintendo, he's seen his "Mario" music used in films and played by orchestras. He's designed the world of sound for dozens of other video games. He did, however, have an inkling that they were onto something at the beginning. "I also had a feeling that this game might be something that could turn into a series and continue for a long time," he said.
"Having this music preserved alongside so many other classic songs is such a great honor," he said. "It's actually a little bit difficult to believe."
Complete List of National Recording Registry 2023 Selections
"The Very First Mariachi Recordings" — Cuarteto Coculense (1908-1909)
"St. Louis Blues" — Handy's Memphis Blues Band (1922)
"Sugar Foot Stomp" — Fletcher Henderson (1926)
Dorothy Thompson: Commentary and Analysis of the European Situation for NBC Radio (Aug. 23-Sept. 6, 1939)
"Don't Let Nobody Turn You Around" — The Fairfield Four (1947)
"Sherry" — The Four Seasons (1962)
"What the World Needs Now is Love" — Jackie DeShannon (1965)
"Wang Dang Doodle" — Koko Taylor (1966)
"Ode to Billie Joe" — Bobbie Gentry (1967)
"Déjà Vu" — Crosby, Stills, Nash and Young (1970)
"Imagine" — John Lennon (1971)
"Stairway to Heaven" — Led Zeppelin (1971)
"Take Me Home, Country Roads" — John Denver (1971)
"Margaritaville" — Jimmy Buffett (1977)
"Flashdance…What a Feeling" — Irene Cara (1983)
"Sweet Dreams (Are Made of This)" — Eurythmics (1983)
"Synchronicity" — The Police (1983)
"Like a Virgin" — Madonna (1984)
"Black Codes (From the Underground)" — Wynton Marsalis (1985)
Super Mario Bros. theme — Koji Kondo, composer (1985)
"All Hail the Queen" — Queen Latifah (1989)
"All I Want for Christmas is You" — Mariah Carey (1994)
"Pale Blue Dot" — Carl Sagan (1994)
"Gasolina" — Daddy Yankee (2004)
"Concerto for Clarinet and Chamber Orchestra" — Northwest Chamber Orchestra, Ellen Taaffe Zwilich, composer (2012)
[Thanks to N. for the story. Based on a press release.]