(1) BLACK STARS. SYFY.com offers a preview of a Black Stars story plus comments by series editor Nisi Shawl: "Amazon Original Stories Black Stars: Read an excerpt by Chimamanda Ngzoi Adichie".
…Titled Black Stars, the collection showcases some of the biggest names writing science fiction today, highlighting their visions of what the future might look like for the human race and the issues we might have to tackle. The six authors forming this all-star lineup include Chimamanda Ngozi Adichie (We Should All Be Feminists), C. T. Rwizi (Requiem Moon), Victor LaValle (The Changeling), Nnedi Okorafor (Binti), Nalo Hopkinson (The House of Whispers), and Nisi Shawl (Everfair), who also edited the entire collection, along with co-editor Latoya Peterson. 

"Freedom is the overarching theme among the stories," Shawl tells SYFY WIRE, while discussing the throughline that connects all six stories. "Freedom to explore new star systems, to develop new economies, to break away from stale stereotypes." 

Part of what makes Black Stars so special is the fact that it is showcasing speculative science fiction from Black authors from around the world.

"I want readers to take away the dazzling diversity that is the Black experience," Shawl says. "I want us all to realize how our dreams and fantasies, our supposings and nightmares and aspirations are so very varied. Blackness is not a monolith! I've learned this, and I want to share with our readers the enormous wealth that is Black heritage and the many possible Black futures." …
(2) YORK SOLAR SYSTEM. NickPheas, inspired by Ingvar's photos of Sweden's epic model, shot photos of the solar system model running for ten miles south of York, UK. Twitter thread starts here.
(3) STAR TREK EXPLORER. If you aren't getting enough Star Trek news, Titan Comics promises to fix that for you when Star Trek Explorer – The Official Magazine Issue #1 hits stores on November 2.
EXPLORER is the no. #1 destination for everything Star Trek – filled with in-depth interviews and features taking you behind-the-scenes of all your favorite shows and movies.

The new-look EXPLORER magazine also includes two brand-new exclusive Star Trek short stories, and a bonus 16-page themed supplement bound inside each issue.  The hotly anticipated premier issue features a definitive guide to Captain Kirk!

Subscribers of STAR TREK EXPLORER – THE OFFICIAL MAGAZINE will also receive an exclusive digital magazine, direct to their inbox with every quarterly issue. Each digital magazine will feature bonus short stories, printables, activities and much more!
(4) SLF NEEDS GRANT JURORS. The Speculative Literature Foundation is looking for grant application readers.
The Speculative Literature Foundation needs jurors to help read applications for the Working Class Writers' Grant Ideally, we're looking for people who are well read in speculative fiction, but we'd also like a mix of readers, writers, librarians, teachers, editors, etc. who are capable of judging literary quality in a work.

If interested, please send a brief note to Catherine Lin (ca[email protected]) with the subject line: JUROR.

Please include the grant you wish to be a juror for and a paragraph about what your qualifying background is to serve as a juror: for example, your interest in / connection to the field. (i.e., "I'm an ardent reader!" or "I've been writing SF/F for seven years…"). Please feel free to ask any questions you may have as well.
(5) AMAZING STORIES RETRENCHES. Following the announcement "Amazing Stories Special All Canadian Issue Now Available" comes a statement that "Amazing Stories has had a rough past year, mostly owing to the fact that our former Licensee – NBC/Universal Television – has failed to meet their contractual obligations" and how their publishing program is changing in response:
…Beyond denying you a regular issue of the magazine up till now, in order to continue publishing the magazine we have had to take the following steps as well:

Owing to the previously stated, Amazing Stories must change the way it produces issues, while at the same time attempting to do what is right by our subscribers. These are necessary, budget-related changes that represent our only option for keeping the magazine in publication. Those changes are as follows:

First, Amazing Stories will be changing to an annual format, producing one (over-sized) issue per year rather than quarterly (four) issues per year.

Second, we are eliminating the print edition as a regularly available option. Print copies of each issue will remain available as a separately purchased Print On Demand (POD) product.
All current print subscriptions will be converted to Electronic Editions moving forward. In addition, former print subscribers may select one of the Amazing Select titles, electronic edition, for each year of subscription that is being converted.

Please know that we are not happy with having to make these changes, but following long discussion, we believe that these changes offer us our best chance of moving forward. Those with questions, please feel free to get in touch with the publisher, Steve Davidson, via Steve (at) amazingstories (dot) com.
(6) RATIONALIZATIONS. James Davis Nicoll was able to think of "Five Ludicrous Reasons for Not Reading a Perfectly Good Book". How about you?
There are perfectly legitimate reasons not to have read works widely regarded as science fiction and fantasy classics. Perhaps the most compelling is that the field is far too large for any one person to have read all of it, even if they were to limit themselves to works other readers enthusiastically recommend. However, there are other reasons, some quite silly, to have left promising books unread. Here are five of my stupidest reasons for not having read a widely-praised book cover to cover….
(7) STORIES THAT ARE THE FOUNDATIONS FOR RPG. Goodman Games, an RPG publisher, occasionally features interesting articles on their site. Here are two:
Ngo Vinh-Hoi, co-host of the Appendix N Book Club podcast, profiles Andrew J. Offutt: A "Adventures in Fiction: Andrew Offutt".
Appendix N of the original Dungeon Masters Guide has become a Rosetta Stone for the study of the literary roots of D&D. One figure carved on that stone is Andrew J. Offutt, who is cited not for his own writing, but for editing the Swords Against Darkness heroic fantasy anthology series. Oddly, only the third volume of the five-book series is singled out and none of the other four books are even mentioned. Who then is Andrew Offutt, and why is he enshrined with the other Appendix N luminaries? …
Pulp scholar Jason Ray Carney talks about dehumanising violence and compassion in "Red Nails", Robert E. Howard's final Conan story: "Dehumanizing Violence and Compassion in Robert E. Howard's 'Red Nails'".
Robert E. Howard's sword and sorcery tale "Red Nails," published as a three-part serial in Weird Tales in 1936, tells the story of the city of Xuchotl, the enduring, blood-soaked war between the Tecuhltli and the Xotalanc, and the dehumanizing effect of sustained hatred and violence. "Red Nails" engages with several ancient literary tropes, but the one that centers "Red Nails" is what I term "the stalemate war." By focusing on the stalemate war between the murderous Tecuhltli and insane Xotalanc, I hope to bring into focus a surprising facet of Robert E. Howard's most famous sword and sorcery character, Conan of Cimmeria: the way the barbarian maintains his humanity through compassion….
(8) A KEY INVENTION. The Typewriter Revolution exhibit can be seen at the National Museum of Scotland through April 17, 2022. Or you can view photos of over 100 typewriters in their connection at the website.
The impact of the typewriter has been much wider than simply speeding up the way we write. It helped revolutionise the world of work and change the lives of working women in particular. Typewriters helped them launch their own businesses at a time when female employers were rare and became a vital weapon in the fight for the vote. 

The typewriter's social and technological influence is revealed in this new exhibition and looks at its role in society, arts and popular culture. It traces the effect and evolution of typewriters across more than 100 years, from weighty early machines to modern style icons. And despite being erased from many offices by the rise of computers, the typewriter has remained a beloved design icon that is still in use today.

Drawing on our outstanding typewriter collection, the exhibition features a range of machines, including an 1876 Sholes and Glidden typewriter which was the first to have a QWERTY keyboard; a 1950s electric machine used by Whisky Galore author Sir Compton Mackenzie; and the 1970s design icon, the Olivetti Valentine.
(9) ON THE RADIO, Listen to "Black Sci-Fi: Stories from the End of the World" at BBC Radio 4.
Writer, activist and broadcaster Walidah Imarisha presents the untold story of black sci-fi and its vital role in redefining the present and imagining the future.

This documentary explores the power – and the rich history – of speculative, visionary fiction by black authors in the UK, USA and Africa, and how activists around the world have been inspired by science fiction as they strive to build new worlds. Walidah Imarisha unravels the idea that all organisation and activism is a form of "science fiction" – and how bringing new realities into being is itself a creative act.

Interviewees include multidisciplinary artists Moor Mother and Rasheedah Philips, Nigerian-American writer Nnedi Okorafor, and British feminist writer and researcher Lola Olufemi.
(10) DAVIN Q&A. The collection of "Science Fiction Author Interviews" linked at the Middletown Public Library, conducted by the Science Fiction Club Facebook group, has a new addition this month — "Interview with Eric Leif Davin (Aug. 2021)".
Dr. Eric Leif Davin teaches labor and political history at the University of Pittsburgh. He wrote "Pioneers of Wonder: Conversations with the Founders of Science Fiction." as well as "Partners in Wonder: Women and the Birth of Science Fiction, 1928-1965."

John Grayshaw: What is the Gernsback era?

[Davin] Although Hugo Gernsback briefly published an SF magazine in the 1950s, "SF Plus," the Gernsback Era is actually referring to the period 1926-1934. In 1926 Gernsback launched "Amazing Stories," the first SF magazine. It was the only SF magazine until 1929, when he launched "Wonder Stories." In 1934 he sold the latter magazine to the Thrilling group, with it becoming "Thrilling Wonder Stories." With that, he exited the SF magazine world until the 1950s
(11) SPACED OUT LIBRARIAN. David Nickle offers a personal tribute: "In the orbit of Lorna Toolis – 1952-2021".
…In the late 1980s when I first met Lorna, the Spaced Out Library was on the second floor of the Boys and Girls House at Beverly and College Streets. Not climate-controlled. Not accessible. As ad-hoc a library as its name might suggest.

I'd come in as a journalist, ostensibly working with another writer on an article about the Canadian science fiction community for a local alternative paper – but really, dipping my toe into a world that I very much wanted to enter.

Lorna helped me do both. First, she gave me a who's-who rundown of sources I might speak to, suggested I hit Ad Astra, the local science fiction convention to find those sources in one place.

Those sources included Judith Merril herself, who after a very professional interview, told me very candidly, about a writer's workshop that might be looking for members – and introduced me to one of the founding members, Michael Skeet. Lorna's husband….
(12) MEMORY LANE.
2007 – Fourteen years ago today, Masters of Science Fiction, an anthology science fiction series, finished its very brief run on ABC. And I do mean brief as only four of its six episodes actually aired. It was presented by Stephen Hawking which is why when it broadcast later on the Science Channel in its entirety that it was called Stephen Hawking's Sci-Fi Masters. The six stories were all by SF writers, to wit John Kessel, Howard Fast, Robert Heinlein, Harlan Ellison, Walter Mosley and Robert Sheckley. The few critics that actually noticed it liked it. Like so many similar short-run series, it has no Rotten Tomatoes audience rating. The trailer is up here. (Several YouTubers attempted to host the videos, however, they aren't available as, of course, the series is under copyright.)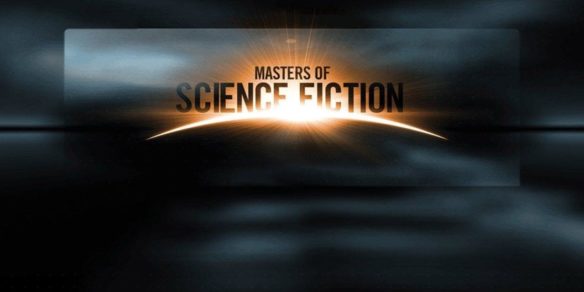 (13) TODAY'S BIRTHDAYS.
[Compiled by Cat Eldridge.]
Born August 25, 1909 — Michael Rennie. Definitely best remembered as Klaatu in The Day the Earth Stood Still. He would show up a few years later on The Lost World as Lord John Roxton, and he's got an extensive genre series resume which counts Lost in Space as The Keeper in two episodes, The Batman as The Sandman, The Time Tunnel, The Man from U.N.C.L.E. and The Invaders. (Died 1971.)
Born August 25, 1913 — Walt Kelly. If you can get them, Fantagraphics has released Pogo in six stunning hardcover editions covering up to 1960. They're planning to do all of his strips eventually. Did you know Kelly began his career as animator at Walt Disney Studios, working on Dumbo, Pinocchio and Fantasia? (Died 1973.)
Born August 25, 1930 — Sir Sean Connery. Best film overall? From Russia with Love. Best SF film? Outland. Or Time Bandits you want go for silly. Worst film? Zardoz. These are my choices and yours no doubt will be different. (Died 2020.)
Born August 25, 1940 — Marilyn Niven, 81. She was a Boston-area fan who lives in LA and is married to writer Larry Niven. She has worked on a variety of conventions, both regionals and Worldcons.  In college, she was a member of the MITSFS and was one of the founding members of NESFA. She's also a member of Almack's Society for Heyer Criticism.
Born August 25, 1955 — Simon R. Green, 66. I'll confess that I've read pretty much everything he's written. Favorite series? The Nightside, Hawk & Fisher and Secret History are my all-time favorite ones with Drinking Midnight Wine the novel I've re-read the most. He's got three active series now of which the Ishmael Jones and the Gideon Sable series are the best. 
Born August 25, 1958 — Tim Burton, 63. Beetlejuice is by far my favorite film by him. His Batman is kind of interesting. Read that comment as you will. Charlie and the Chocolate Factory is definitely more Dahlish than the first take was, and Sleepy Hollow is just damn weird. Not really true to the source material though. 
Born August 25, 1970 — Chris Roberson, 51. Brilliant writer. I strongly recommend his Recondito series, Firewalk and Firewalkers. The Spencer Finch series is also worth reading. He's also written two Warhammer novels, Dawn of War and Sons of Dorn, and is publisher with his wife Allison Baker of Monkey Brain Books which has twice been nominated for World Fantasy Awards. He won two Sidewise Awards for Alternate History, for his novella O One (2003), and novel The Dragon's Nine Sons (2008).
Born August 25, 1987 — Blake Lively, 34. She was Adaline Bowman in The Age of Adaline, a neat mediation upon life and death. She also played Carol Ferris in that Green Lantern film but the less said about it the better. Her very first role was as Trixie / Tooth Fairy in The Sandman at age eleven. 
(14) SMALL WONDER. The biggest hit sci-fi movie of 1966 (to date, anyway) – read the raves at Galactic Journey: "[August 24, 1966] Fantastic Voyage lives up to its name!"
It's finally here! And it was worth the wait. Fantastic Voyage has reached the big screen, and it's spectacular.

Fantastic Voyage may be the most advertised science fiction film ever made, with intriguing articles in Life and Look, a novelization published in The Saturday Evening Post and about a zillion articles in Famous Monsters in Filmland. And despite this endless campaign – or maybe because of it – I'm delighted to tell you this audacious film deserves its media ubiquity.
(15) YOU'LL SHOP HERE SOONER OR LATER. A business in LA's Echo Park neighborhood has the fascinating name Time Travel Mart. Here are just a few of the items they sell there.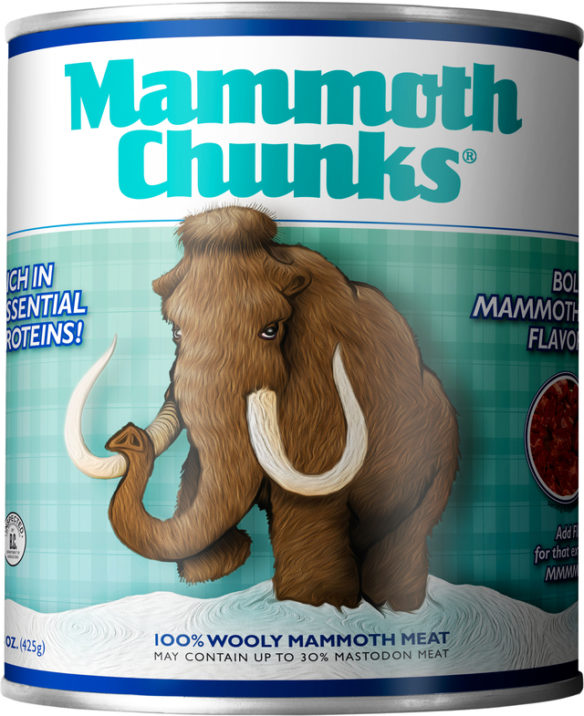 (16) INSTANT CLASSIC. Joe H. contributed a fine verse to yesterday's comments:
As we go filing, filing
In the pixel of the scroll
We climb our Mount Tsunduko
And we make our series whole
Our shelves shall not be emptied
From birth until life closes
Eyes starve as well as bodies
Into books we'll stick our noses
(17) A LOOK BACK. Cora Buhlert has posted a new Retro Review: "'More Than Shadow' by Dorothy Quick" about a 1954 Weird Tales story. Spoiler warning!
…Just to make sure that she isn't imagining things, Mona calls over Ellen, the maid, and asks her what she sees in the puddle of spilled water. Ellen confirms that the puddle looks like a dog, but not just any old dog either, but the little dogs on which the leprechauns ride on moonlit nights. For Ellen just happens to be Irish and therefore a fount of Irish folklore…..
(18) IT CAUSES ME TO TINGLE. Not only is love real, so is Chuck.
(19) R.L. STINE REMEMBERS. [Item by Martin Morse Wooster.] I listened to this podcast that Leonard and Jessie Maltin did with R.L. Stine. "Maltin on Movies: R.L. Stine". The Maltins began by remembering how they would chat with Stine in the Los Angeles Times Book festival green room, where they would also say hello to Ray Bradbury and Harlan Ellison. Stine then explained how he, born in 1943, was first influenced by radio comedians (remember Mortimer Snerd?) He also loved E.C. comics and after his parents refused to let him buy the comics he made sure to get a haircut every Saturday because the local barbershop had a plentiful supply. Stine then worked his way up at Scholastic Books, and became a YA horror author because an editor got mad at Christopher Pike and they wanted someone to write YA horror novels. Stine said he was a hands-on producer of the Goosebumps TV series, which "gave every child actor in Canada a job" including 11-year-old Ryan Gosling. Stine also explained that he had kids come up to him and say they learned how to use typewriters because they saw Jack Black use a typewriter playing Stine in the Goosebumps movie.
(20) VIDEO OF THE DAY. [Item by Martin Morse Wooster.] In "Honest Game Trailers: Monster Hunter Stories" on YouTube, Fandom Games says Monster Hunter Stories is a dinosaur-fighting game that has gone through "Pokemonification,." and includes a scene here you fight a dinosaur with a bagpipe and another where a talking cat spends too much time explaining how she enjoys donuts.
[Thanks to John King Tarpinian, Cat Eldridge, Mike Kennedy, Cora Buhlert, James Davis Nicoll, SF Concatenation's Jonathan Cowie, Andrew Porter, Martin Morse Wooster, JJ, and Michael Toman for some of these stories. Title credit belongs to contributing editor of the day Daniel Dern.]