The Science Fiction and Fantasy Poetry Association (SFPA) has announced the 2023 Rhysling Award Finalists.
There are two categories: Short poems of 11–49 lines (101–499 words for prose poems) and Long poems of 50–299 lines (500–1999 words for prose poems)
The selected poems appear in the 2023 Rhysling Anthology which can be purchased here.
SHORT POEMS
First Place
[Tie]
"Harold and the Blood-Red Crayon" by Jennifer Crow, Star*Line 45.1
"In Stock Images of the Future, Everything is White" by Terese Mason Pierre, Uncanny 46
Second Place
"Bitch Moon" by Sarah Grey, Nightmare Magazine 118
Third Place
[Tie]
"First Contact" by Lisa Timpf, Eye to the Telescope 44
"The Gargoyle Watches the Rains End" by Amelia Gorman, The Gargoylicon: Imaginings and Images of the Gargoyle in Literature and Art, ed. Frank Coffman (Mind's Eye Publications)
Short Poem Honorable Mentions
"Field Notes from the Anthropocene" by Priya Chand, Nightmare Magazine 116
"Near the end, your mother tells you she's been seeing someone" by Shannon Connor Winward, SFPA Poetry Contest
"Dinner Plans with Baba Yaga" by Stephanie M. Wytovich, Into the Forest: Tales of the Baba Yaga, ed. Lindy Ryan (Black Spot Books)
LONG POEM CATEGORY
First Place
"Machine (r)Evolution" by Colleen Anderson, Radon Journal 2
Second Place
"The Bone Tree" by Rebecca Buchanan, Not a Princess, but (Yes) There was a Pea, and Other Fairy Tales to Foment Revolution (Jackanapes Press)
Third Place
"Igbo Landing II" by Akua Lezli Hope, Black Fire—This Time, ed. Kim McMillon (Aquarius Press)
Long Poem Honorable Mentions
"Herbaceous Citadel" by Avra Margariti, The Fairy Tale Magazine, January 4
"Living in Rubble" by Gerri Leen, Eccentric Orbits 3, ed. Wendy Van Camp (Dimensionfold Publishing)
"The Thing About Stars" by Avra Magariti, The Saint of Witches (Weasel Press)
---
PRESENTING THE SHORT POEM WINNERS
Shy and nocturnal, Jennifer Crow has never been photographed in the wild, but it's rumored that she lives near a waterfall in western New York. Her work has appeared in a number of print and electronic venues, including Uncanny Magazine, Asimov's Science Fiction, The Wondrous Real and Analog Science Fiction. Curious readers can catch up with her on Bluesky @writerjencrow.bsky.social.
Terese Mason Pierre is a writer and editor whose work has appeared in Uncanny, Star*Line, and Fantasy Magazine, among others. Her poetry has been nominated for the bpNichol Chapbook Award, the Aurora Award, and the Ignyte Award. She is one of ten winners of the Writers' Trust Journey Prize, and was named a Writers' Trust Rising Star. Terese is the co-Editor-in-Chief of Augur Magazine and the author of chapbooks, Surface Area (Anstruther Press, 2019) and Manifest (Gap Riot Press, 2020). Terese lives and works in Toronto, Canada.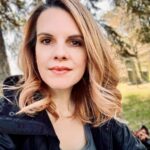 Sarah Grey's poetry and short fiction have appeared in Lightspeed, Nightmare, Uncanny, Strange Horizons, Fantasy Magazine, and elsewhere. She has degrees in Art History, Medieval Studies, and law, speaks multiple languages poorly, and enjoys world travel and roller skating. She lives in California with her family and an excessive quantity of cats.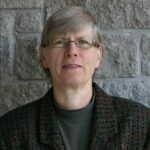 Lisa Timpf is a retired HR and communications professional who lives in Simcoe, Ontario. Her speculative poetry has appeared in New Myths, Star*Line, Triangulation: Seven-Day Weekend, Polar Borealis, and other venues. Her collection of speculative haibun poetry, In Days to Come, is available from Hiraeth Publishing. You can find out more about Lisa's writing projects at http://lisatimpf.blogspot.com/.
Amelia Gorman spends her free time exploring forests and fostering dogs. Read her fiction in Nightscript 6 and Cellar Door. Read her poetry in Dreams & Nightmares and Vastarien. Her chapbook, the Elgin-winning Field Guide to Invasive Species of Minnesota, is available from Interstellar Flight Press. Her microchapbook, The Worm Sonnets (2023), is available from The Quarter Press.
PRESENTING THE LONG POEM WINNERS
Colleen Anderson lives in Vancouver, BC and has a BFA in writing. A multiple award nominee, her work has been widely published in seven countries, in such places as Lucent Dreaming, HWA Poetry Showcases, and the award-winning Shadow Atlas and Water: Sirens, Selkies & Sea Monsters. "Machine (r)Evolution" is part of Tenebrous Press's 2023 Brave New Weird. She is author of two poetry collections, I Dreamed a World, and the just released The Lore of Inscrutable Dreams. She served as a 2023 HWA Poetry Showcase judge and co-taught a poetry workshop through Crystal Lake.
www.colleenanderson.wordpress.com
Rebecca Buchanan is the editor of the Pagan literary ezine Eternal Haunted Summer and is a regular contributor to ev0ke: witchcraft*paganism*lifestyle. She has published short stories, novelettes, and poems in a wide variety of venues, most speculative in nature. When she is not writing, she is baking chocolate chip cookies and avoiding yard work. A complete list of her publications can be found at Eternal Haunted Summer.
Akua Lezli Hope, a Grand Master of Fantastic Poetry (SFPA), is a paraplegic creator & wisdom seeker who uses sound, words, fiber, glass, metal, & wire to create poems, patterns, stories, music, sculpture, adornments & peace. She wrote her first speculative poems in the 6th grade and has been in print since 1974 with nearly 500 poems published. Her collections include Embouchure: Poems on Jazz and Other Musics (Writer's Digest book award winner), Them Gone, & Otherwheres: Speculative Poetry (2021 Elgin Award winner). A Cave Canem fellow, her honors include the NEA, two NYFA fellowships, Science Fiction and Fantasy Poetry Association award & multiple Best of the Net, Rhysling, Dwarf Star & Pushcart Prize nominations. She won a 2022 New York State Council on the Arts grant to create Afrofuturist, speculative, pastoral poetry. She created the Speculative Sundays Poetry Reading series. She edited the record-breaking sea-themed issue of Eye To The Telescope #42 & NOMBONO: An Anthology of Speculative Poetry by BIPOC Creators, the history-making first of its kind (Sundress Publications, 2021). Her short fiction is included in the ground-breaking speculative anthology Dark Matter, and in the new, celebrated, Africa Risen anthology (Tor 2022,) among others. She founded a paratransit nfp in her small town that needs a vehicle. She exhibits her artwork regularly, practices her soprano saxophone, and dreams of access and freedom in the ancestral land of the Seneca.
[Based on a press release.]