(1) A WISE SAYING TO SUIT THE DAY.
(2) APRIL FOOLISHNESS. Here's a prank that was hard to miss – because the perpetrators e-mailed me the link to the Haines in 2021 Westercon bid.
Haines in 2021 is the byproduct of several days of post-travel exhaustion and mild annoyance at all of the kvetching about the Tonopah bid. You want a bid somewhere that isn't dry and hot, has no risk of you wandering out into the desert, and that you don't have to drive several hours to get to? Fine, then! Haines, Alaska solves ALL of those problems!

What we lack in experience, we make up for in location! What we lack in location, we make up for in…well, you didn't want the experienced team putting together your Westercon, so that's on you.
Getting there is twice the fun of being there:
By Road: The Alaska Marine Highway System accepts cars for transport. However, if you want to avoid a long ferry ride you can drive from Seattle to Haines in only 34 hours (entering and exiting Canada) via Skagway, involving a short ferry ride.
(3) A MORE OBVIOUS JOKE: Nerdbot gets into the spirit of the day with a news flash — "BREAKING: George Lucas to Film New Star Wars Trilogy". Clever artwork accompanies the rumor "of a new Jar Jar Binks story line, including the confirmation of him being the one, true Sith lord and the current Emperor of the New Galactic Empire."
(4) DIVE INTO THE PACIFIC. Juliette Wade's latest Dive Into Worldbuilding interview is with Vida Cruz about Philippine mythology.
…We started by discussing Vida's story "Odd and Ugly," which she describes as a retelling of Beauty and the Beast set in Spanish colonial Philippines. In this tale, the Beast is a Kapre, a kind of hairy giant who lives in a tree and smokes cigars, while Beauty is a farm girl. The story is told in second person from the Beast's point of view. Vida told us that she had written about these two characters in different iterations, and the Beauty and the Beast portion of the story came last.

Since the Spanish were in the Philippines for over 300 years, education has been heavily influenced by them. There is a dearth of good literature about the early colonial period. When Vida attended Clarion workshop in 2014, she did more research for that story….
Read the summary and/or watch the interview video:
(5) BACK TO THE HAGUE. Here's a new flyer for Reunicon 2020, the celebration planned for the 30th anniversary of the Worldcon in the Netherlands.
In short, we have now organized a World Science Fiction Congress in The Hague 28 years ago (and 30 years in August in 2020), in which we had rented the congress building and also many hotel rooms in The Hague, including the then Bel Air hotel was our headquarters. The SF congress lasted five days and had around 3500 visitors from around the world, in addition to thousands of so-called "supporting" members, who could not come but did support our congress. More information via: https://en.wikipedia.org/wiki/48th_World_Science_Fiction_Convention

It was a huge success at the time. And they have been asked for a follow-up for years. As remaining committee members, we have decided to respond to this at the 30th anniversary in 2020 in the form of a kind of reunion meeting, a so-called REUNICON 2020.
(6) TIPTREE CORRECTION. Ben Roimola, Editor-in-chief and publisher of the only Swedish language sf-fanzine in Finland, Enhörningen (www.enhorningen.net) spotted something in the Tiptree Award press release that needed correcting. He contacted Pat Murphy, who shared it with me, and you may find the explanation equally interesting. He writes:
I am thrilled and extremely happy to see Maria Turtschaninoff's novel "Maresi" on the Tiptree Honor List! It's such a great novel (as are all her novels) for readers of all ages from YA upwards. Thank you for choosing it among the honor list!

BUT, there is a small error in the text about the novel. On the web page (https://tiptree.org/2019/03/gabriela-damian-miravete-wins-2018-tiptree-award-honor-and-long-list-announced) your write "This young adult novel was translated from Finnish.", but the novel was actually translated from Swedish. You see, Finland is a bilingual country with Finnish and Swedish as the official languages (and Sami as a third one in the northern parts). Maria Turtschaninoff is part of the minority of Finns who have Swedish as their main language. Yes, she is a Finn and the novel is published in Finland and it is a Finnish novel, BUT it is written and published in Swedish. "Maresi" has been translated in Finnish, but the English translation is, of course, made from the original Swedish language novel.

We Swedish speaking Finns are such a small minority (anly about 5% of the population), that it is understandable to make an error such as the one you made, but we do exist and want to point out the fact that we do. 🙂
(7) EYES WIDE SHUT. At The Believer, B. Alexandra Szerlip revives one of Hugo Gernsback's enthusiasms in "Vintage Tech: Learn While You Sleep (Hypnopaedia)", about programs that allegedly educate you while you are sleeping.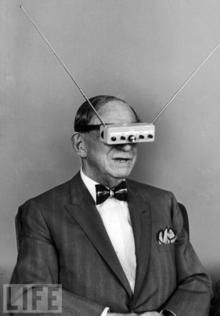 "Hypnopaedia aka Sleep Learning had been thrust upon the world in 1921, courtesy of a Science and Invention cover story. Echoing Poe, Hugo Gernsback informed his readers that sleep 'is only another form of death,' but our subconsciousness "is always on the alert.' If we could 'superimpose' learning on our sleeping senses, would it not be 'an insatiable boon to humanity?/' Would it not 'lift the entire human race to a truly unimaginable extent?'

Gernsback proposed that talking machines, operating on the Poulsen Telgraphone Principle (magnetic recordings on steel wires) be installed in people's bedrooms. The recordings library would be housed in a large central exchange; subscribers could place their orders by radiophone. Then, between midnight and 6 AM,requests would be 'flashed out' over those same radiophones, onto reels, each with enough wire to last for one hour of continuous service. Eight reels would give the sleeper enough material for a whole nights' work!"
(8) AH! SWEET IDIOCY! "Laney himself would not allow it to be reprinted during his lifetime, evidently fearing lawsuits," says Fancyclopedia 3. What fan can resist that bait? Today David Langford added Francis T. Laney's Ah! Sweet Idiocy! to his free ebook page – download it here. And chip in a bit for fan funds if you please.
This infamous memoir and polemic about the 1940s Los Angeles fan scene was published in 1948. This first ebook edition was added to the TAFF site on 1 April 2019. Cover painting of Laney by Dan Steffan. 85,000 words of Laney plus 18,000 of additional material for a total of 103,000 words.

Please be warned that a few passages display a level of homophobia perhaps excessive even by 1948 standards.

Francis Towner Laney's many brief and often affectionate character sketches of contemporaries may be of more interest now than all the fiery rhetoric about political machinations and (gasp) homosexuality in and around the Los Angeles Science Fantasy Society, a gigantic arena of controversy in which world-shaking elections could be deadlocked with 8 votes to 8. Still-remembered subjects of Laney "vignettes" include Forrest J Ackerman (alternately a close friend and deadly rival), Fritz Leiber, Clark Ashton Smith and A.E. van Vogt, while among his offstage correspondents were Anthony Boucher and August Derleth. Ah! Sweet Idiocy! has always been controversial: Fancyclopedia 3 notes that "Canadian faned Beak Taylor reportedly quit fandom after reading it. Laney himself would not allow it to be reprinted during his lifetime, evidently fearing lawsuits."

David Langford has added brief notes on abbreviations never or only belatedly explained in the text; with help from Robert Lichtman, a summary of its reissues since Laney died; and from Rob Hansen's photo archive, contemporary snapshots of Laney and many other featured fans. Also included are Harry Warner Jr's 1961 appraisal and Alva Rogers's 1963 rebuttal of Ah! Sweet Idiocy!, "FTL & ASI".
Rob Hansen has posted a page of photos from the 1930s and 1940s that are in addition to those he supplied for the ebook: "LASFS & Others, 1930s/40s".
(9) TAILS OF THE TEXAS RANGERS. In "A Dinosaur Tried To Throw The First Pitch at a Rangers Game And It Did Not Go Well" on mlb.com, Andrew Mearns says the Texas Rangers had Roxy the dinosaur throw out the first pitch at Globe Life Park to promote Dino Day at the Perot Museum of Nature and Science. But Roxy didn't do well because dinosaurs have very weak arms!
(10) WHERE THE SCARES COME FROM. NPR's Linda Holmes discusses how "Fears Are Forever In Jordan Peele's 'Twilight Zone'". SEMI-SPOILER WARNING — lots of context/spoilers for older work; spoiler-free for first four new episodes.
What is the scariest thing you can imagine?

The Twilight Zone ran from 1959 to 1964. It was adapted into a film in 1983, then revived on television for brief runs in 1985 and 2002. Now, it returns on CBS's streaming service CBS All Access, hosted and executive produced by the man who may be America's most exciting filmmaker, Jordan Peele. He developed the new version alongside a team of executive producers including Simon Kinberg and Glen Morgan (Morgan was one of the primary writers behind The X-Files). Peele, in his films Get Out and Us, has spent a lot of time thinking about one of The Twilight Zone's central questions, going back to original creator and host Rod Serling: What is the scariest thing you can imagine?

It's true that Serling's show was always connected, both in text and in subtext, to events of the moment. The fear of nuclear annihilation was ever-present in characters who built shelters and feared missiles. Allegories connected to the civil rights movement and other efforts to escape systemic injustices were common. Space travel was everywhere, both as opportunity and threat. The human legacy of endless war hung over the world always. Not-fully-trusted technology, like robots and large airplanes, held dangers, while technology that felt like it might arrive soon, like time travel, perhaps held even more.
(11) TODAY'S BIRTHDAYS.
[Compiled by Cat Eldridge.]
Born April 1, 1885 — Wallace Beery. He starred in the first adaptation of Doyle's The Lost World, filmed in 1925. He'd be Long John Silver in a 1930s adaptation of Treasure Island, and he was in Robin Hood with Douglas Fairbanks. (Died 1949.)
Born April 1, 1926 — Anne McCaffrey. I read both the original trilogy and what's called the Harper Hall trilogy oh so many years ago. Enjoyed them immensely. No interest in the later works she set here. And I confess that I had no idea she'd written so much other genre fiction! (Died 2011.)
Born April 1, 1930 — Grace Lee Whitney. Yeoman Janice Rand on Star Trek. She would reach the rank of Lt. Commander in Star Trek VI: The Undiscovered Country. Folks, I just noticed that IMDB says she was only on eight episodes of Trek. It seemed like a lot more at the time. Oh, and she was in two video fanfics, Star Trek: New Voyages and Star Trek: Of Gods and Men. (Died 2015.)
Born April 1, 1942 — Samuel R. Delany, 77. His best works include Babel-17, The Einstein Intersection and the Return to Nevèrÿon series. He is one of the most honored writers in the history of the genre, a well-deserved accolade. My short must read list for him includes The Jewels of Aptor, Dhalgren, Babel-17 and Stars in My Pocket Like Grains of Sand.
Born April 1, 1953 — Barry Sonnenfeld, 66. Director of The Addams Family and its sequel Addams Family Values (both of which I like), the Men in Black trilogy (well one out of three ain't bad), and Wild Wild West (what a piece of shit that is). He also executive produced Lemony Snicket's A Series of Unfortunate Events which I've not seen, and is the same for Men in Black: International, the forthcoming possible reboot of that series.
Born April 1, 1960 — Michael Praed, 59. Robin of Loxley on Robin of Sherwood which no doubt is one of the finest genre series ever done of a fantasy nature. He also played Phileas Fogg on The Secret Adventures of Jules Verne, an amazing series that think ever got released on DVD.
Born April 1, 1963 — James Robinson, 56. Writer, both comics and film. Some of his best known comics are the series centered on the Justice Society of America, in particular the Starman character he co-created with Tony Harris. His Starman series is without doubt some of the finest work ever done. His screenwriting not so much. Remember The League of Extraordinary Gentlemen? Well that's him.
Born April 1, 1964 — Marcus Hutton, 55. He's making the Birthday list because he played Sgt. Leigh In "The Curse of Fenric" story on Doctor Who during the Seventh Doctor. It's one of the best stories done in the Sylvester McCoy years.
Born April 1, 1997 — Asa Butterfield, 22. He played the young Mordred in the Merlin series and Norman in Nanny McPhee and the Big Bang, also was in Miss Peregrine's Home for Peculiar Children as Jacob "Jake" Portman. He was Gardner Elliot, a Martian boy who travelled to earth in The Space Between Us.
(12) SIGNAL BOOSTED. Wow – we made the big time!
(13) THE HORROR. I Like Scary Movies is making its first stop in Los Angeles. Ticket info at the link.
I Like Scary Movies is a groundbreaking interactive art installation celebrating some of your favorite films, including the first chapter of IT, The Shining, The Lost Boys, A Nightmare on Elm Street and Beetlejuice!

• We have timed entry every 15 minutes so that you aren't waiting in line just to get in! Visitors can expect to spend an average of 90 minutes on their quest to capture their own iconic moments as they explore the rich worlds that have come to life.

• This first-of-its-kind exhibit spans 25,000 square feet (nearly half a football field!) and features amazing large-scale photo opportunities!

• Come play with us! "Sink" into the infamous carpet from the The Shining's Overlook hotel and explore "redrum" hedges. Swallow your fear as you pass through the jaws of IT's Pennywise and explore the clown's sewer lair. Have a seat in the throne of Freddy Krueger and step into his boiler room to become snatched by his giant glove from A Nightmare on Elm St. Then have a turn as recently deceased guests in the Netherworld waiting room before visiting Beetlejuice's graveyard. Test your strength as you hang from the Santa Clara train tracks before becoming part of a "noodle" dinner from The Lost Boys. These are just a few things that fans will interact with on their way to the Gift Shop at the end of the journey, where we'll have exclusive merchandise for you to take a part of your experience home with you!

• The exhibit does not feature "scare actors" or strobe lights.
(13) HERLAND AUTHOR. Kate Bolick, in "The Equivocal Legacy of Charlotte Perkins Gilman" at the New York Review of Books website, praises Gilman's pioneering horror short story "The Yellow Wallpaper" and her dystopia Herland, but also notes her support of racism and eugenics.
… There is a snake in this garden, however—not in the plot, but in Gilman's conception of this utopia-in-her-time: a desire for racial purity. For all her progressiveness when it came to equality for the sexes, Gilman was a xenophobe, a regrettably common response at the turn of the last century to the waves of immigrants resettling in urban areas. This prejudice dovetailed with her simultaneous embrace of eugenics, then a respectable academic field and a widespread enthusiasm even among, or especially among, social reformers. Between her passion for science and sociology and her constitutional faith in the forward march of progress, Gilman was quick to adopt the idea that some human populations are genetically superior to others, and that by playing to the strengths inherent to each race, poverty could be eradicated and society vastly improved.

Moreover, at a time when sex education and effective birth control weren't widely available, Gilman saw in eugenics an answer to the scourges of sexually transmitted diseases (a major public-health issue until penicillin was found to treat syphilis in 1943) and involuntary motherhood. Feminists and activists in general were divided over eugenics: Margaret Sanger, Emma Goldman, and Olive Schreiner all shared Gilman's views, while Jane Addams, Lillian Wald, and Florence Kelley fought against them.
(14) BE HISTORY. Marquette University, which has a huge J.R.R. Tolkien collection, wants to hear from fanboys and girls for an oral history project about the author.
Check out this story on USATODAY.com: "Here's your chance to become part of J.R.R. Tolkien's oral history".
Marquette is kind of a pilgrimage site for Tolkien fans. I thought we should collect their voices," says William Fliss, curator of Marquette's Tolkien collection.

Fans are given just three minutes to briefly expound on why they love Tolkien. To help people distill their thoughts, Fliss asks them to answer three questions:

When did you first encounter the works of J.R.R. Tolkien?

Why are you a Tolkien fan?

What has he meant to you?
(15) AFRO FANTASY ALBUM. NPR's Michel Martin reports that "Fantasy Collides With African Culture In Blitz The Ambassador's 'Burial Of Kojo'".
On his 2014 album, Afropolitan Dreams, hip-hop artist Samuel Bazawule, also known as "Blitz the Ambassador," vividly describes his journey from wide-eyed immigrant to multinational success story. In one song he declares: "I think I'm relocating back to Ghana for good."

And, he did.

Taking leave from his home in Brooklyn and returning to the country of his birth was a fateful decision that Bazawule credits as the inspiration for his first feature film, The Burial of Kojo. The modern fable of a young girl navigating the spirit realm to find her father after his mysterious disappearance, the film takes place entirely in Ghana, using a cast and crew made up almost entirely of locals.

The Burial of Kojo caught the eye of producer and director Ava DuVernay , who acquired it earlier this year for distribution by her production company, ARRAY. On Sunday, the film makes its premieres on Netflix — the first original film from Ghana to be released on the streaming platform.
(16) THRONE FOR A LOOP. "A Game of Thrones Fan Traveled To The Arctic As Part Of A Worldwide Scavenger Hunt". Chip Hitchcock comments, "As someone who works convention logistics, I want to know how the throne got there without everyone noticing the activity."
Some fans watch Game of Thrones. Others live it.

The final season of the HBO hit television series premieres in two weeks. But some fans got an early treat this month when the TV network challenged people to a worldwide scavenger hunt.

For those who don't watch the show, the ultimate symbol of power in the fictional Game of Thrones kingdom of Westeros is the Iron Throne. So, HBO placed six of them in different locations around the world and tweeted the hashtag #ForTheThrone, along with a cryptic 12 second video. Fans could also view hour-long 360-degree videos of the thrones in various terrains.

Soon after, fans around the world began their quests.

One of those individuals was Josefine Wallenå, a 25-year-old gamer and project manager from Sweden.

After looking at one of HBO's tweeted clues closely and its caption, she realized one of the thrones might be nearby.
(17) LIVE! FROM THEIR MOTHER'S BASEMENT. "Dead Pixels: A comedy 'about gamers for gamers'" — looks like this is UK-only for now, but most UK content seems to get spread around eventually.
Dead Pixels is a new comedy about gamers that promises to be "on their side".

One of the stars of the show, Alexa Davies, tells Newsbeat: "It's about fully understanding where people who play come from."

Part live action and part computer animation, the show is based on a fictional game called Kingdom Scrolls.

"A lot of the funny bits are about characters' frustrations with the balance between real life and the game," says Alexa.
(18) WELL, DID IT? The question in Rowan J. Coleman's headline is a tad blunt – "Crusade – Did It Suck?"
Following the landmark Babylon 5 is no easy task, but J.Michael Straczynski took a stab at it with Crusade. Was it any good?
[Thanks to Martin Morse Wooster, Pat Murphy, Chip Hitchcock, JJ, John King Tarpinian, Mike Kennedy, Cat Eldridge, Gray Anderson, Carl Slaughter, and Andrew Porter for some of these stories. Title credit goes to File 770 contributing editor of the day Jack Lint.]