(1) TRAINING WHEELS. Travel from Chicago to next year's San Jose Worldcon as part of Traincon 4. The organizers now have a FaceBook page. Here's the URL.
Janice Murphy forwarded the basic info posted by Bill Thomasson, saying the cost is around $400 one way.
We'll be taking sleeper cars as a group To Worldcon 76 From Chicago's Union Station. We'll be riding Amtrak to San Jose and back via the Chief, the Zephyr and the Coastal, but that means we have to reserve roomettes as a group for the discount, and we have to do it before November 21 — THIS year. Roomettes have two beds, two person occupancy. A note on the down payment from Bill:

"I am asking everybody who signs up to pay me the basic fare up front. For the outbound trip that is $214.20 for adults and $202.30 for seniors (62+). For the return trip, it is $171 for adults and $161.50 for seniors. As previously mentioned, Amtrak's roomette prices go up as you add more rooms, so the average price — which is what Traincon members will be asked to pay — will depend on the number we ultimately take. This won't be known until the final payment is made, so I won't be asking for roomette payment until then."
Janice Murphy adds this pitch:
True, you could fly for less BUT — ALL meals are included with the fare, plus Amtrak has a VERY liberal luggage policy. No need to mail those signed books home from the Convention. You can take an empty suitcase out and bring it back filled with memories.

Frankly, this is about as close as some of us are going to get to traveling cross-continent on a train, and I'm not going to miss it.

We've got enough folks going out to make the sleeper reservations, though there is room for more so we are encouraging folks to get on board. We definitely need more folks to take the trains back to Chicago in order to meet the minimum 15 bodies.

…So the thing is, if you would like to take advantage of the fact that you can have a couple of large bags to haul stuff back from the Con, just taking the trip back would be a hell of a lot of fun.

Because it's a convention on the rails.
(2) THE ROAD TO LUNA. Newsweek says "India Is Going to Beat Us Back to the Moon—Here's Their Plan". And the India Space Research Organization (ISRO) is going to do it for less than a billion dollars. However, it's not a manned mission.
And without an atmosphere on the Moon to keep the dust in check, it gets everywhere. So a key piece of Chandrayaan-2's mission is to study the force that moves the dust around, an envelope of highly charged particles circling the Moon's surface. Other tasks include taking the Moon's temperature near its poles. The mission is also developing a new way to land more softly on the Moon's surface. The entire project is supposed to cost just $93 million. Yes, with an M.

Although many Americans likely don't think of India as a spacefaring nation since it doesn't take part in the International Space Station, ISRO was established in 1969, less than a month after the first astronauts walked on the Moon.
(3) CHEKHOV'S LGBTQ. (A phrase invented here, by the way.) Chuck Wendig unpacks why "Not Being Inclusive Is Also A Political Choice" at Terrible Minds.
My response was:

everything is forced in a story because they're not magic
stories are not a natural state and so nothing occurs naturally within them, nor can they "call for" anything
inclusivity is part of good storytelling
not being inclusive is also a political choice

This person deleted his tweet and went on to clarify that he in fact totally supported a pairing like, say, Finn/Poe, but he wanted it to have a purpose in the story and not simply be included for political purposes. Abstractly, what he's saying is, he's not a bigot, not a homophobe, he just cares about storytelling. Which is fine, in theory, and I'm not suggesting this person is worthy of excoriation. I'm sure he means well. But I think it's really worth shining a big, bright-ass light on this, because I think there's a soft, unacknowledged prejudice at work.

It assumes that there exists a default in storytelling — and that default is one way, and not the other. The default is straight relationships, or cisgendered characters, or able-bodied white dudes, or whatever. One of the criticisms Aftermath received was this very special kind of softball phobia, right? "I don't mind LGBT characters, but these were forced into the narrative for a political agenda," assuming that the characters are somehow not characters at all, but rather protest signs or billboards advertising THE WONDERS OF GAYNESS or THE FABULOSITY OF THE NON-BINARY SPACE PIRATE LIFE. The complaint then becomes that these characters are political levers, identified as such because their natures (be it LGBT characters like Sinjir Rath Velus and Eleodie Maracavanya, or a character of color like Admiral Rae Sloane, or women characters like Norra Wexley and Jas Emari) do not somehow factor into the plot. Like, Sinjir's homosexuality is not a plot point. He doesn't shoot gayness out of his eyes to blow up the Third Death Star, oh no, he's only there as a commercial for GAY PEOPLE EXISTING.
(4) WHERE THE MERCURY'S HIGHEST. Look for the launch of the 'Orson Welles on the Air' website at Indiana University tomorrow.
Indiana University will launch its highly anticipated new website, Orson Welles on the Air: Radio Recordings and Scripts, 1938-1946, on Thursday evening, October 26, at https://orsonwelles.indiana.edu/

The university is very excited to finally be sharing the new audio files with the world, said Erika Dowell, Associate Director & Curator of Modern Books and Manuscripts at Lilly Library.

… In May 2016, Indiana University Libraries announced receipt of a $25,000 grant from the National Recording Preservation Foundation, which would be used to preserve original Welles recordings and establish a website where users could stream audio, search Welles' radio scripts and access expert commentary on the broadcasts.

Mike Casey, the university's director of technical operations for the Media Digitization and Preservation Initiative, has said the grant would be used toward the preservation of 324 master sound recordings in the form of lacquer discs and about 100 accompanying paper scripts. The script pages show tangible evidence of Welles' creative process in their dramatic deletions and seemingly last-minute rewrites.
(5) SCIENCE'S COMPATABILITY WITH POETRY. SPECPO, blog of the SF and Fantasy Poetry Association, brings us "Atoms and Imagination: An Interview with Magdalena Ball".
Some people think themes of science don't go well with poetry, but you've written several books demonstrating a tremendous intersection between these and the imagination, including Sublime Planet, Repulsion Thrust, and Quark Soup. How do you explain your approach to poetics to others surprised at these possibilities?

I've always been poetically charged by science – even as a child (and I'm afraid I spent rather too much time in the Haydn Planetarium). It's probably as much due to my lack of mathematical capability as to anything else. I'm able, for example, to look at a formula – let's say Euler's Prime, and see the visual beauty without having a clue how it's applied or what might be created from it. I can read about the collision of two neutron stars (!), and feel like something is opening up in me – a sense of possibilities and ways of seeing and perceiving and exploring both human emotion and the broadest picture of what we're all made of, without being able to map the process in any experimental sense. So it's possible that my poetry is a kind of limitation spurred by not quite understanding. That said, I do feel that all science is spurred on by not quite understanding and that many hypotheses have their basis in poetic wonderment. I wrote about 10 poems through my reading of A Brief History of Time. I usually get at least one poem from each issue of New Scientist. I mean, and again, this is partly just my ignorance and playing with the semantics rather than accurate meanings of words, but how exciting and visceral is the idea of quarks having "flavours" (just one example).
(6) REDROBE. Sci-Fi Design would love to sell you one of these "Star Trek TNG Robes". Are people brave enough to order the red ones?)
Step out of the shower and into the future when you wear this Star Trek TNG Robe. That way you can go straight from the shower and onto the bridge and not look too out of place. You can choose Blue (Science), Gold (Operations), or Red (Command). These robes are super soft and comfy and no worries, they are Starfleet regulation, I'm sure.
(7) LEACH OBIT. Rosemary Leach (1935-2017): British actress; died 21 October, aged 81. Genre appearances include Worlds Beyond (one episode, 1987), The Tomorrow People (five episodes, 1995), Chiller (one episode, 1995), Frighteners (one episode, 1997), Afterlife (one episode, 2005), The Great Ghost Rescue (2011), May I Kill U? (2012). Received the 1983 'best actress' Olivier Award for her performance in '84 Charing Cross Road'.
(8) COMICS SECTION
JJ finds that ancient puns are the best ones.
Cartoon update: Rocky Horus Picture Scroll. Better title & I woke up with the solution of fixing the lyric heiroglyhps to fit better. Enjoy! pic.twitter.com/wLCX7JKw9u

— Lar LACC Booth #1009 (@lartist) October 21, 2017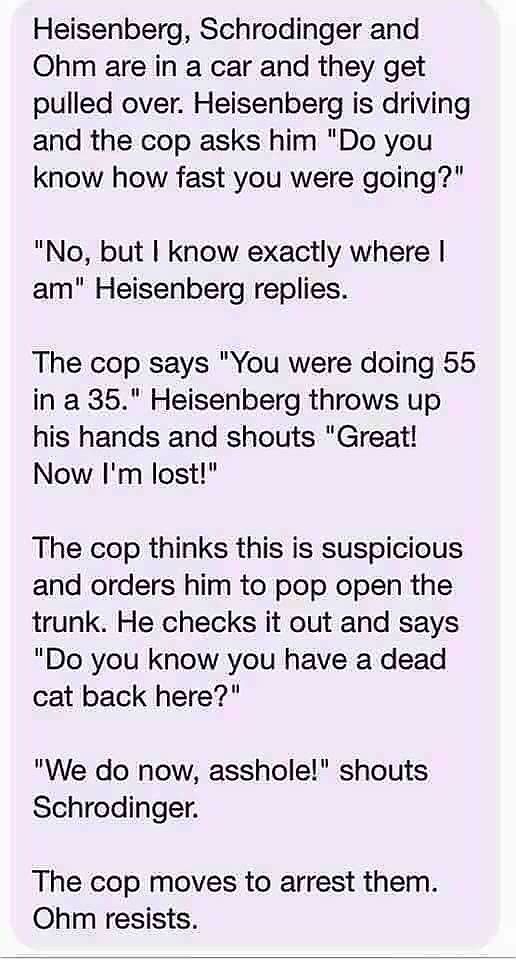 (9) THERE WILL BE A QUIZ. According to Motherboard, "The Most Scientifically Accurate Animation of a Sperm Cell Is in a 'Star Wars' Parody".
As detailed in a paper published today in ACS Nano, Don Ingber and Charles Reilly, the founding director and a staff microbiologist at the Wyss Institute, respectively, teamed up to create a scientific animated short film called The Beginning. The film details the journey of a sperm cell to an egg, framed as a parody of Star Wars. While this might sound like the recipe for a trying-too-hard-to-connect-to-the-kids cutaway in a middle school sex education video, it actually led to a scientific discovery. In this case, it showed how energy is distributed through a sperm cell at the molecular level to propel the cell toward an egg.
(10) ALL GLORY IS FLEETING. Editors at Vox Day's Infogalactic are continually at work reshaping the mirrored Wikipedia content – or making up for its absence. For example, Wikipedia has no article about Jon Del Arroz, but Infogalactic does. The only flaw is that the article's link to JDA's entry on the Internet Speculative Fiction Database takes you to John C. Wright's entry instead.
Here's a copy of the article at the Internet Archive — https://web.archive.org/web/20171025183844/https://infogalactic.com/info/Jon_Del_Arroz
(11) GIVES ME GAS. Atlas Obscura runs down "The Brief, Wondrous, High-Flying Era of Zeppelin Dining". S.M. Stirling's Peshawar Lancers also has a nice riff on this.
Zeppelins flew so much lower than modern planes do that they did not have the same cold, dry, pressurized cabin air that dulls taste and smell today. Airship food would therefore have been much more flavorful than what we eat aloft today — even if the menu didn't include fattened duckling with champagne cabbage. No expense was spared. In The Great Dirigibles: Their Triumphs and Disasters, John Toland describes the Hindenburg's larder: turkeys, live lobsters, gallons of ice-cream, crates of all kinds of fruits, cases of American whiskey, and hundreds of bottles of German beer. The Graf Zeppelin allowed for 7.5 pounds of victuals per passenger, per day, whether fresh or in specially prepared cans, with labels hand-affixed by the chef's sister.
(12) SO LET IT BE WRITTEN. Beyond embedded ID: "How a graphene tattoo could monitor your health" (BBC video).
A graphene-based tattoo that could function as a wearable electronic device to monitor health has been developed at the University of Texas.

Gold is often used in electronic components, but graphene is more conductive, can be hundreds of times thinner and allows the tattoo to wrinkle naturally with skin.

It is hoped that as the cost of graphene falls, such tattoos will become affordable for medical use.
(13) IT'S SUPPOSED TO PAY TO BE A GENIUS. Collection craze: "Albert Einstein's happiness note sold for $1.6m".
Einstein gave the note to a courier in Tokyo in 1922 instead of a tip.

He had just heard that he had won the coveted Nobel prize for physics and told the messenger that, if he was lucky, the notes would become valuable.

Einstein suggested in the note that achieving a long-dreamt goal did not necessarily guarantee happiness.

The German-born physicist had won the Nobel and was in Japan on a lecture tour.

When the courier came to his room to make a delivery, he did not have any money to reward him.
(14) MAGIC DIRT. Using satellites to search for rare-earth elements: "An eco-friendly wat to make smartphones".
A team of researchers at Cambridge may have found a safer way to extract rare earth elements (REEs) – the vital material in our smartphones – that could end up saving the planet.

When you think about where your smartphone comes from, the first thing that comes to mind is normally the shop that you bought it from, the stranger who sold it to you online, or maybe even the lovingly wrapped present you received from a doting relative last year.

But in tech terms, that's the equivalent of thinking that you came into the world because a stork flew to your parents' house and delivered you straight to their door. The reality is a lot more complicated.

The truth is that the fundamental material your smartphone is made of probably came from one mine in China. The Bayan Obo mine produces more than 95% of the world's rare earth elements; the uniquely multivalent metals that make your phone 'smart'. Lanthanum, for example, gives smartphone screens their smoothness and colour pop; neodymium's super-high magnetism puts microphones, speakers and vibration units all in the palm of our hands. But to have such a luxury has come at a heavy environmental cost.
(15) STOP WASTING TIME. "Neil deGrasse Tyson's new viral video is straight-up scientific fire." The video is on Facebook here.
Most of all, though, Tyson is done — completely and utterly done — messing around when it comes to people who don't take science seriously.

There are solutions. Take climate change, for instance. We could fight climate change with a carbon tax, or increased regulations, or more nuclear power plants, or solar energy plants. Heck, we could do all of the above! But nooooo, instead we have a Congress that literally throws snowballs around.

You can just hear in his voice how sick and tired he is of it.

"Every minute one is in denial, you are delaying the political solution that should have been established years ago," says Tyson.
(16) THE HORROR. The B&N Sci-Fi & Fantasy Blog wants to add a few books to your TBR pile: "10 Hair-Raising Horror Novels Not Written by Stephen King".
Every October, blogs near and far give the horror genre a bit of extra love, and that's fantastic—but one can get the impression the genre suffered an unceremonious death two decades back as one list after another trots out the same (undeniably worthy) names. Sure, Stoker, Shelly, Shirley Jackson, and Lovecraft's books are considered classics for a reason. And no, you can never go wrong with Peter Straub's Ghost Story, or William Peter Blatty's The Exorcist, or Stephen King's [insert '80s King novel here].

But as times change, so too do the things that unsettle us. Horror is all about readers taking an unflinching look into a dark reflection of the world around them. These 10 contemporary horror novels offer a great introduction to a genre that's never truly left us—and find more terrifying reads on our list of 2016's best horror novels.
First on their list —
Occultation, by Laird Barron Technically, Occultation is not a novel, but a short story collection. Before you head for the hills, know that this is widely considered one of the best horror collections since Clive Barker's Books of Blood. Barron is a modern master of the New Weird genre and plays with the best bits of Lovecraft's mythos: dark, cosmic forces punching their way into our reality and reminding humans just how puny they are. An Alaskan native, Barron infuses many of his stories—like the award-winning "Mysterium Tremendum"—with wilderness settings that host profound dangers, bone-deep isolation, and an inevitable violence that blots out even the smallest spark of certainty or hope. It's heady, horrible, and a voice that's oft-imitated by less skilled storytellers.
(17) BACK SO SOON? The Beyond Official Trailer. The movie is coming January 9, 2018.
Set in 2019, The Beyond chronicles the groundbreaking mission which sent astronauts – modified with advanced robotics, through a newly discovered wormhole known as the Void. When the mission returns unexpectedly, the space agency races to discover what the astronauts encountered on their first of its kind interstellar space journey.
(18) ARM'S LENGTH TRANSACTION. Could it be…bad breath? The Verge warns, "Radius starts with an unbeatable science fantasy premise, then gets weird".
And then along comes something unheralded, under-the-radar, and authentically strange, like the Canadian movie Radius. Suddenly the audience is on a fast-paced trip into the unknown, with no idea where this premise could possibly lead. And Radius, the latest collaboration between married writer-director team Caroline Labrèche and Steeve Léonard, does start with an unbeatable premise that feels like a solid Stephen King horror story. A man wakes up in a wrecked truck and goes looking for help. His memory is completely gone. He can't even remember his name. And slowly, he starts to realize that anything that comes within a certain radius of him — animals or people — instantly drops dead….

Radius will have a limited theatrical release on November 9th, and will appear on VOD services and Netflix on the same day.
(19) WINDOWS. Adweek comments on a PSA that, coincidentally, shows lots off SJW credentials — "See What's Hiding in This Video About Putting Your Damn Phone Down".
How do you get 18- to 24-year-olds to put their phones down while driving? Maybe not with the supernatural. But who doesn't love cats and music?

For the Department of Transport, London agency AMV BBDO created "Pink Kittens." Directed by We Are From LA, it feels more like a pop-oriented lifestyle shoot than a public service announcement.

At its start, a busy city scene scrolls by from a driver's perspective (assuming you're looking out your side window … which, incidentally, is another thing you shouldn't really be doing).

Then comes the question: Did you see the pink kitten? Look again.
(20) FLEET SCHOOL SERIES. Orson Scott Card returns to the Enderverse in his new Fleet School series. The first book, Children of the Fleet, came out October 10.
Children of the Fleet is a new angle on Card's bestselling series, telling the story of the Fleet in space, parallel to the story on Earth told in the Ender's Shadow series.

Ender Wiggin won the Third Formic war, ending the alien threat to Earth. Afterwards, all the terraformed Formic worlds were open to settlement by humans, and the International Fleet became the arm of the Ministry of Colonization, run by Hirum Graff. MinCol now runs Fleet School on the old Battle School station, and still recruits very smart kids to train as leaders of colony ships, and colonies.

Dabeet Ochoa is a very smart kid. Top of his class in every school. But he doesn't think he has a chance at Fleet School, because he has no connections to the Fleet. That he knows of. At least until the day that Colonel Graff arrives at his school for an interview.
(21) THE MAITRE'D RECOMMENDS. This year's Hugo Administrator Nicholas Whyte feels enough time has passed that it's safe for him to tell us where he ranked "The 2017 Hugo Best Novel finalists" on his own ballot. Hmmm. So he voted the winner in practically last place? Talk about marching to the beat of a different drummer! However, there certainly wasn't anything wrong with his first-place choice —
My first vote went very clearly to All the Birds in the Sky, by Charlie Jane Anders. Second paragraph of third chapter:

The first week of school, Patricia smuggled an oak leaf in her skirt pocket—the nearest thing she had to a talisman, which she touched until it broke into crumbs. All through Math and English, her two classes with views of the east, she watched the stub of forest. And wished she could escape there and go fulfill her destiny as a witch, instead of sitting and memorizing old speeches by Rutherford B. Hayes. Her skin crawled under her brand-new training bra, stiff sweater, and school jumper, while around her kids texted and chattered: Is Casey Hamilton going to ask Traci Burt out? Who tried what over the summer? Patricia rocked her chair up and down, up and down, until it struck the floor with a clang that startled everyone at her group table.

I really loved this from the first chapter on, a sort of Jo Walton / Neil Gaiman mashup which really worked for me. It was the first of the Hugo finalists that I got (I was given an ARC in late 2015) but in fact the last that I read. Interestingly it has by far the most owners on both Goodreads and LibraryThing, but also the lowest ratings on both. It missed winning the award by 43 votes, the second closest of any result on the night, and won second place.
[Thanks to John King Tarpinian, JJ, Steve Green, Martin Morse Wooster, Janice Murphy, Chip Hitchcock, Carl Slaughter, and Cat Eldridge for some of these stories. Title credit goes to File 770 contributing editor of the day Steve Davidson, who will be along shortly to explain it.]