(1) HOLMES BOOK BOUND FOR LUNA. Science fiction and fantasy author V.S. Holmes will be one of the authors whose debut novel is getting sent to the moon. The book, appropriately called Travelers, is the first book in Holmes' archaeological sci-fi series and will be included on the Peregrine Moon Lander as part of the Writers on the Moon Time Capsule launching in the fall of 2021. (See the 125 writers and 8 stowaways on the Manifest.)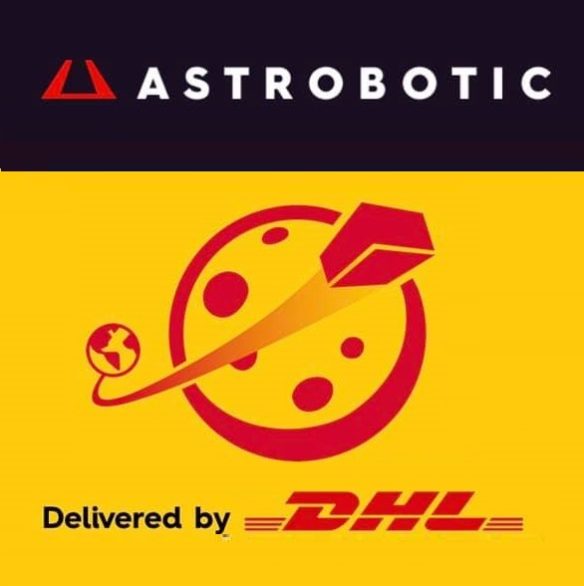 Holmes is an archaeologist by day and author by night, They also write with a disability and their works tend to have focus within the LGBTQ community. Despite the challenges, they have become an international bestseller as well as award winner. They also work as an advocate for disabled and queer representation in SFF worlds.
Travelers, first book in the Stars Edge series, tells this story:
No one fights dirtier than an archaeologist. Dr. Nel Bently has barely dug into Chile's dry earth when her pristine site is vandalized. Her archaeologist's dream of a ground-breaking project funded by a private patron turns into a nightmare: local activists Los Pobladores take issue with anyone brave–or stubborn–enough to set boots on their land. And foul-mouthed Nel is stubborn as they come. Despite the danger, Nel refuses to surrender her site to vandals. Easier said than done, however, with the greenest crew she's ever trained, absurd radiocarbon dates, and angry militants who may actually have a point. When Los Pobledores land a blow that turns Nel's world upside down, she realizes her mysterious benefactor is playing chess with their lives. Grief-stricken and angrier than ever, Nel is ready to fight dirty.
And the fourth novel in Holmes' Stars Edge series — Heretics – was just released on May 8.
Hot-tempered Dr. Nel Bently is not cut out to save the world. After her last project ended in fire and death, Nel must put aside her distrust of just about everyone and embark on a lo-fi search for a deadly radio transmission.

Earth's survivors are torn between the austere superpower of IDH and the high-tech grassroots Los Pobledores. At every turn more allies go missing and Nel questions where everyone's true loyalties lie–and on which side Lin will fall when a line is finally drawn.

They need experts. They need firepower. But it looks like the only thing standing between Earth and devastation is Nel: archaeologist, asshole, and functioning alcoholic with anger issues.
(2) BLACK LITERATURE MATTERS. New York Society Library will host a livestreamed event "Black Literature Matters: 1960-Now" on Thursday, May 20 at 6:00 p.m. Eastern. Free and open to the public – register at the link.
In this original series of live online events, Black writers from the 1700s to the present are re-examined to inspire understanding of race in our country today.

Black Literature Matters celebrates Black writers in four extraordinary evenings. This final event of the series showcases brief excerpts from the work of writers from 1960 to the present including Maya Angelou, Toni Cade Bambara, Octavia Butler (shown here), Pearl Cleague, Ta-Nehisi Coates, Angela Davis, Ernest Gaines, Alex Haley, bell hooks, Audre Lorde, Haki Madhabuti, Terry McMillan, Toni Morrison, Lynn Nottage, Malcolm X, Sonia Sanchez, Gil Scott-Heron, Ntozake Shange, Danez Smith, Derek Walcott, Alice Walker, and August Wilson.

Head Librarian Carolyn Waters and Columbia University's Dr. Farah Jasmine Griffin introduce the writers, their worlds, and their impact, with dramatic readings by actors Shontelle Thrash and Geoffrey D. Williams.

As New York City's oldest cultural institution, we are honored to do our part to highlight the thousands of stories by African American writers contained within our building and acquired since the 1700s.
(3) PROFESSOR TIDHAR. Lavie Tidhar announced his new appointment as Visiting Professor and Writer in Residence at Richmond.
It's official (here's a short announcement) – I will be a Visiting Professor and Writer in Residence at Richmond, The American International University in London. I look forward to engaging with the university!

(For any Ted Lasso fans out there – yes, it's that Richmond).

I taught Richmond's undergraduate British Fantasy Fiction course several times in the past (a steep learning curve! And what led me to eventually write By Force Alone and The Hood) and have been involved in setting up the brand-new MA In Film: Science Fiction and Fantasy, which will run from this year. Depending on demand, I may also run a Creative Writing undergraduate course at some point.
(4) MULTIPLE FUTURES. April Yee's review article for Salon, "In the latest wave of science fiction, authors of color take space to imagine multiple new societies", looks at Brenda Peynado's The Rock Eaters, E.C. Osondu's Alien Worlds, and Izumi Suzuki's Terminal Boredom.
Today writers are employing speculative fiction to pick apart the system built on racism – contemporary extractive capitalism – as well as the large-scale displacements resulting from imbalances in the safety and wealth of nations, or what we refer to as immigration. In lieu of epic series, many of these new releases come in the form of short story collections, which allow the imagination of a multiplicity of futures in order to reflect a multiplicity of readers. Three recent collections from writers with roots in Nigeria, Japan, and the Dominican Republic direct their slant lenses toward capitalism, patriarchy, and white supremacy….
(5) AT&T AND DISCOVERY MERGER PLANS. AT&T and Discovery Inc. have made it official, unveiling their plan to merge their media and entertainment assets in a deal that will bring together TV channels like CNN, TBS, TNT, HGTV, Food Network and Discovery Channel, the Warner Bros. film studio, and streaming services HBO Max and Discovery+. Details in The Hollywood Reporter: "WarnerMedia-Discovery Merger: AT&T and Discovery Detail Merger Terms".
(6) A POWELL'S CONVERSATION. Powell's Books presents Suyi Davies Okungbowa in conversation with S. A. Chakraborty on May 18 at 05:00 p.m. Pacific. Zoom webinar registration at the link.
From Suyi Davies Okungbowa, one of the most exciting new storytellers in epic fantasy, comes Son of the Storm (Orbit), a sweeping tale of violent conquest and forgotten magic set in a world inspired by the precolonial empires of West Africa. In the ancient city of Bassa, Danso is a clever scholar on the cusp of achieving greatness — only he doesn't want it. Instead, he prefers to chase forbidden stories about what lies outside the city walls. The Bassai elite claim there is nothing of interest. The city's immigrants are sworn to secrecy. But when Danso stumbles across a warrior wielding magic that shouldn't exist, he's put on a collision course with Bassa's darkest secrets. Drawn into the city's hidden history, he sets out on a journey beyond its borders. And the chaos left in the wake of his discovery threatens to destroy the empire. Okungbowa will be joined in conversation by S. A. Chakraborty, author of The Daevabad Trilogy.
(7) A LOOK AT LOKI. Disney + dropped this excerpt from Loki today: "'Introducing Agent Mobius' Clip".
(8) KAYE OBIT. Marvin Kaye (1938-2021), a mystery, fantasy, science fiction, and horror author and editor, died May 13. He was a World Fantasy Award winner and was a past editor of Weird Tales Magazine. His daughter, Terry Kaye, made this statement:
Well, there are really no words that I can put together at this moment in time, so this will be a relatively short post. More later as the memories come and the brain starts functioning again. It may be a while.

My dad, Marvin Kaye, passed away last night about 8:35 pm. He was in hospice care, calm and not suffering, and I will always be grateful that my vaccination date and subsequent cross-country slog got me to New York in time to see him, have him see me, and make a few final memories before his disease completely overtook him and his body shut down.

We will have a small ceremony for close/local friends this Sunday and then a larger, hybrid in-person and zoom memorial in the next several weeks. I will post more info about that as we know more.

I am beyond grateful for the love and support of my family and friends here in NYC, in LA, and everywhere in between. I'm not going to list all the names but you know. It's like I am surrounded in a huge hug from all sides. I feel it all.
(8) MEMORY LANE.
1981 — In 1981 at Devention Two, The Empire Strikes Back which was released the previous year by Lucasfilm won the Hugo for Best Dramatic Presentation. Other nominated works were Lathe of Heaven, the Cosmos series, The Martian Chronicles and Flash Gordon. It was directed by Irvin Kershner from the screenplay by Leigh Brackett and Lawrence Kasdan with story by being George Lucas.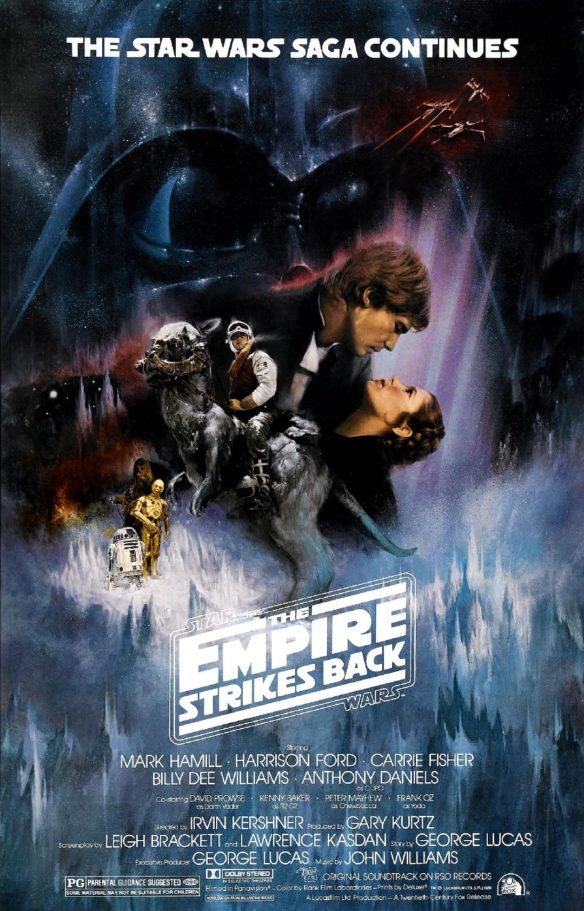 (9) TODAY'S BIRTHDAYS.
[Compiled by Cat Eldridge and John Hertz.]
Born May 17, 1918 – Darrell Richardson. Baptist minister, authority on Frederick Faust (who wrote as "Max Brand") and Edgar Burroughs, collector (30,000 books, 20,000 pulps). Early member of Cincinnati Fantasy Group. Co-founded Memphis SF Ass'n, who named their Darrell Award for Mid-South regional work after him. Served as a director of the Nat'l Fantasy Fan Fed'n; compiled two 1947-1948 indexes, one of authors, one of publications. Member of First Fandom. Lamont, Phoenix awards. Big Heart (our highest service award). (Died 2006) [JH]
Born May 17, 1919 – Ronald Cassill. Professor at Brown University. Two exhibits of his artwork in Chicago; two stories reprinted in The Magazine of Fantasy & Science Fiction. O. Henry short-story prize, American Academy of Arts & Letters Award for Literature. Edited a Norton Anthology of Contemporary Fiction (2nd ed'n 1997), included Ursula LeGuin, Gabriel García Márquez, other SF. (Died 2002) [JH]
Born May 17, 1936 – Lars Gustafsson, Ph.D. Ahrvid Engholm thinks LG's novel Bernard Foy's Third Castling is SF, and AE is often right. I haven't found The Strange Animal From the Northin English; half a dozen others, as many books of poetry, are, though not SF. Prix Int'l Charles Veillon des Essais, Gerard-Bonnier Prize, Goethe Medal, Thomas Mann Prize, Nonino Prize, Zbigniew Herbert Award. See here. (Died 2016) [JH]
Born May 17, 1936 — Dennis Hopper. I think his genre film would be Tarzan and Jane Regained… Sort of, an Andy Warhol film. Queen of Blood, a vampire thinly disguised as SF film, was his next genre film. My Science Project was his next outing before he took part in The Texas Chainsaw Massacre 2. And now we get to the Super Mario Bros. where he played King Koopa. What a weird film that was! Of he followed that by being Deacon on Waterworld… And then doing Space Truckers. Ouch. He's El Niño in The Crow: Wicked Prayer, a film I barely remember. His final role was voicing one of the animated wolves in Alpha and Omega. He was also in Blue Velvet but I'll be damned if I can figure out how to call that genre. (Died 2010.) (CE)
Born May 17, 1946 — F. Paul Wilson, 75. I've read, let me check, oh, about half I see of the Repairman Jack novels. Anyone finished them off and should I do so? What else by him is worth my time? (CE)
Born May 17, 1948 – Amanda Cockrell, age 73. Professor at Hollins University. Nine novels for us, about deer dancers, goddesses, horse catchers. What We Keep Is Not Always What Will Stay named one of the best children's books of 2011 by The Boston Globe. [JH]
Born May 17, 1950 — Mark Leeper, 71. As Mark says on his site, "In and out of science fiction circles Mark and Evelyn Leeper are one of the best known writing couples on the Internet. Mark became an avid science fiction fan at age six with TV's "Commando Cody." Both went to the University of Massachusetts in 1968." And as OGH says here, their MT VOID fanzine is one of the longest published ones still going. (CE)
Born May 17, 1954 — Bryce Zabel, 67. A producer, director and writer. Genre wise, he's been involved as a producer or director with M.A.N.T.I.S., Dark Skies, Blackbeard, Lois & Clark: The New Adventures of Superman and The Crow: Stairway to Heaven. Writing wise, he written for most of these shows plus the Mortal Kombat: Annihilation and Atlantis: The Lost Empire screenplays. (CE)
Born May 17, 1954 — Colin Greenland, 67. His partner is the Susanna Clarke, with whom he has lived since 1996. The Entropy Exhibition: Michael Moorcock and the British 'New Wave' in Science Fiction study is based on his PhD thesis. His most successful fictional work is the Plenty series that starts with Take Back Plenty and continues with Seasons of Plenty, The Plenty Principle and wraps up with Mother of Plenty. In the Eighties and Ninties, he was involved in the editorial work of Foundation: The Review of Science Fiction and Interzone. (CE)
Born May 17, 1958 – Dave Sim, age 63. Perpetrator of Cerebus the Aardvark. Three short stories, one cover, twenty interiors. Harvey Award. Canadian Comic Book Creator Hall of Fame. [JH]
Born May 17, 1974 – Grace Lin, age 47. Five novels for us, many others, aimed at children, which often happens with fantasy. GL has helpfully been including Chinese matter – or energy – hmm – in English-language writing. Graphics are easier – maybe – and you'll see some at her Website; as it happens she is also a graphic artist. She's managed to make her signature block look like Chinese seal-writing; of course there are clouds and a dragon. [JH]
(10) JEOPARDY! On tonight's Jeopardy!, Andrew Porter saw a contestant have problems with this one:
Category: Essays

Answer: An essay that she wrote about marine life called "World of Waters" was published in 1937 as "Undersea."

Wrong question: Who is Ursula Le Guin?

Correct question: Who is Rachel Carson?
(11) CHECK IT OUT. "First Look: DC's Newest Library Is a Stunner" says Washingtonian.
The DC Public Library system has garnered a reputation for creating functional public buildings that are also beautiful spaces. The Southwest Library will join DCPL's collection of recently revamped facilities, reopening on Saturday, May 15, with an $18 million building.

…Planked ceilings pay homage to the wooden canopy at nearby theater Arena Stage. A massive photo spanning the library's two floors depicts the Potomac River in 1885, and it's functional, too: Made of perforated metal with felt backing, the artwork helps absorb sound in the open space.
(12) TRYING TO IDENTIFY. CBS News' Sunday Morning show did a segment on "UFO studies and the possibility of alien origin"; video at the link.
We've always been fascinated by aliens, and that's putting it mildly. And mathematically speaking, aliens should exist.

"There are two trillion other galaxies we can see, each with a 100 billion Earth-like worlds," said Seth Shostak , the senior astronomer at the SETI Institute. [SETI stands for the Search for Extraterrestrial Intelligence.] "100 billion, OK? It's hard to believe they're all sterile."

Correspondent David Pogue asked, "I happen to know that this is sort of a trick question when people say, 'Do UFOs exist?'"

"Well, I mean, obviously UFOs exist, 'cause that just means unidentified flying objects," Shostak said. "But the real issue here is not that you see things in the sky, it's what you claim they might be."

Author and investigative journalist Leslie Kean said, "You just can't assume if you see something in the sky that looks a little weird that it's some kind of alien thing, which is what a lot of people assume. Most sightings that people have – Oh, I see something in the sky! – those kinds of sightings can usually be explained: The planet Venus, airplanes, comets, shooting stars, birds. Let's say five to ten percent are the cases that any conventional explanation can be ruled out; those are the cases that are of interest."

In 2017, Kean coauthored a New York Times story that revealed the existence of, believe it or not, a secret Pentagon program devoted to studying UFO sightings….
60 Minutes also did its own UFO segment: "UFOs regularly spotted in restricted U.S. airspace, report on the phenomena due next month".
We have tackled many strange stories on 60 Minutes, but perhaps none like this. It's the story of the U.S. government's grudging acknowledgment of unidentified aerial phenomena— UAP—more commonly known as UFOs. After decades of public denial the Pentagon now admits there's something out there, and the U.S. Senate wants to know what it is. The intelligence committee has ordered the director of national intelligence and the secretary of defense to deliver a report on the mysterious sightings by next month.

Bill Whitaker: So what you are telling me is that UFOs, unidentified flying objects, are real?

Lue Elizondo: Bill, I think we're beyond that already. The government has already stated for the record that they're real. I'm not telling you that. The United States government is telling you that.

Luis Elizondo spent 20 years running military intelligence operations worldwide: in Afghanistan, the Middle East and Guantanamo. He hadn't given UFOs a second thought until 2008. That's when he was asked to join something at the Pentagon called the Advanced Aerospace Threat Identification Program, or "AATIP."…
(13) A QUARTER CENTURY OF POKÉMON. The Week reports "Katy Perry released a new music video starring … Pikachu".
In January, The Pokémon Company announced that it was teaming up with Universal Music Group artists to celebrate its 25th anniversary.

…On Friday, Katy Perry shared her own contribution to the anniversary celebrations: a video for her new single "Electric," in which she travels back in time with her Pikachu to make her younger self enter a talent show. Though the song sounds like it belongs on a TJ Maxx playlist ("there's no reason that this life can't be electric!"), it's at least more on-brand for Pokémon than Hootie and the Blowfish.
(14) VIDEO OF THE DAY. "In Pirates of the Caribbean At World's End Pitch Meeting" on Screen Rant, Ryan George says that "physics and probability aren't the thing" in this Pirates movie because "every time Jack Sparrow gets on a rope, he turns into Spider-Man."
[Thanks to Mike Kennedy, Andrew Porter, Martin Morse Wooster, JJ, Michael Toman, John King Tarpinian, Cat Eldridge, and John Hertz for some of these stories. Title credit goes to contributing editor of the day Daniel Dern.]