This year File 770 is partnering with AudioFile to announce the winners of the Best Science Fiction, Fantasy and Horror Audiobooks of 2023. They are listed below with links to AudioFile's reviews.
AudioFile's 2023 Best Science Fiction, Fantasy & Horror Audiobooks are packed with not-to-be-missed performances and unforgettable stories. Their selections will have you traversing far-off solar systems and fantasy realms and will give a new window into old classics.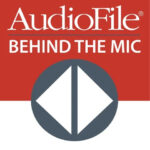 AudioFile also will be featuring exclusive interviews with narrators across all the categories of Best Audiobooks 2023 on their podcast, Behind the Mic with AudioFile Magazine. Follow the podcast here. Daniel Henning's interview will be airing on December 7.
BEST SCIENCE FICTION, FANTASY & HORROR AUDIOBOOKS FOR 2023
GODKILLER by Hannah Kaner | Read by Kit Griffiths (AudioFile Earphones Award) [Harper Audio | 12.75 hrs.]
This fantasy with captivating world-building and characters requires an expert emotional performance—and Kit Griffiths delivers. Their narration is at once endearing and powerful, truly embodying characters of different ages, races, and genders. It's a master class in inclusive narration within a highly engaging story.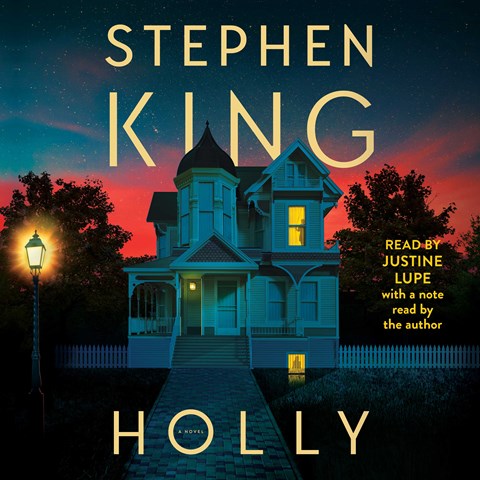 HOLLY: Holly Gibney, Book 3 by Stephen King | Read by Justine Lupe, Stephen King (AudioFile Earphones Award) [Simon & Schuster Audio | 15.5 hrs.]
Justine Lupe brings a beloved Stephen King character, Holly Gibney, vividly to life with her narration. Listeners will feel like they are part of a true-crime podcast as Lupe transports them into a relentless nightmare.
IN THE LIVES OF PUPPETS by TJ Klune | Read by Daniel Henning (AudioFile Earphones Award) [Macmillan Audio | 15.5 hrs.]
Narrator Daniel Henning demonstrates perfect comedic timing and impressive vocal versatility in this queer/sci-fi retelling of "Pinocchio." This laugh-out-loud, emotional audiobook asks listeners to question what it means to be human.
SILVER NITRATE by Silvia Moreno-Garcia | Read by Gisela Chípe (AudioFile Earphones Award) [Random House Audio | 13 hrs.]
Gisela Chípe's skilled narration captivates in this immersive novel about childhood best friends, set in '90s Mexico City. Chípe's excellent pacing and dynamic voice keep the tension high as events turn deadly.
TRANSLATION STATE by Ann Leckie | Read by Adjoa Andoh (AudioFile Earphones Award) [Hachette Audio | 12 hrs.]
Adjoa Andoh narrates a complex story about identity and belonging set in the Imperial Radch universe. She expertly navigates the emotional depths of the three main characters; her performance resonates in profound ways.
THE WATER OUTLAWS by S.L. Huang | Read by Emily Woo Zeller (AudioFile Earphones Award) [Dreamscape | 19.75 hrs.]
Emily Woo Zeller's fierce narration perfectly suits Huang's sweeping fantasy retelling of the Chinese classic "Water Margin." Zeller voices glorious action-packed fight scenes with carefully intensifying pacing, and her kaleidoscopic voice enhances a large, dynamic cast of characters.
---
For the full list of 2023 Best Audiobooks, visit AudioFile's website.
[Based on a press release.]