CWA DIAMOND DAGGER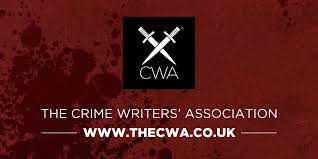 Walter Mosley is the 2023 winner of The Crime Writers' Association Diamond Dagger Award.
The Diamond Dagger recognizes authors whose crime writing careers have been marked by sustained excellence, and who have made a significant contribution to the genre, and is regarded as one of the foremost awards hosted in Britain for crime writing.
Walter Mosley said: "At the beginning of my writing career I was fortunate enough to be awarded the CWA's New Blood Dagger, otherwise called the John Creasey Award. That was the highest point of my experience as a first book author. Since then, I have picked up other honours along the way but the only award that comes near the Diamond Dagger is the MWA's Grand Master nod. These two together make the apex of a career that I never expected."
2022 SALTIRE SOCIETY LIFETIME ACHIEVEMENT AWARD
Mystery writer Alexander McCall Smith was given the 2022 Saltire Society Lifetime Achievement Award for his contribution to Scottish literature..
2022 JOFFE BOOKS PRIZE FOR CRIME WRITERS OF COLOUR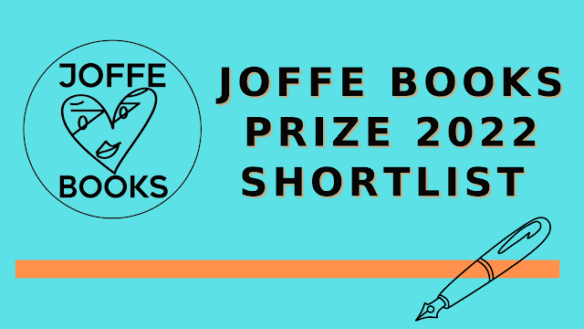 The shortlist for the 2022 Joffe Books Prize for Crime Writers of Colour has been announced.
The Labelled Bones by FQ Yeoh
Everyone Is Going To Know by Kingsley Pearson
The Smiling Mandarin by Mai Le Dinh
Red Obsession by Rose Lorimer
Savage Territory by Sam Genever
2023 BARRY AWARDS
The Barry Awards Nominations 2023 have been released by Deadly Pleasures magazine.
Best Mystery or Crime Novel
The Accomplice, Steve Cavanagh (Orion)
Desert Star, Michael Connelly (Little,Brown)
The Dark Flood, Deon Meyer (Atlantic Monthly)
Shifty's Boys, Chris Offutt (Grove Press)
Secret Identity, Alex Segura (Flatiron Books)
City On Fire, Don Winslow (William Morrow)
Best First Mystery or Crime Novel
Before You Knew My Name, Jacqueline Bublitz (Atria/EmilyBestler)
Don't Know Tough, Eli Cranor (Soho Crime)
Shutter, Ramona Emerson (Soho Crime)
The Maid, Nita Prose (Ballantine)
Blood Sugar, Sascha Rothchild (Putnam)
Dirt Creek, Hayley Scrivenor (Flatiron)
Best Thriller
In The Blood, Jack Carr (Atria/Emily Bester)
Winter Work, Dan Fesperman (Knopf)
Sierra Six, Mark Greaney (Berkley)
Bad Actors, Mick Herron (Soho Crime)
Killers Of A Certain Age, Deanna Raybourn (Berkley)
Goering's Gold, Richard O'Rawe (Melville House)
DEUTSCHER KRIMIPREIS
The winners of the Deutscher Krimipreis 2022 have been announced. (Translations by Cora Buhlert.)
GERMAN LANGUAGE CRIME FICTION
First place: Die Stunde der Hyänen (The Hour of the Hyaenas) by Johannes Groschupf.
Second Place: Einmal noch sterben (Die once more) by Oliver Bottini
Third place: Davenport 160×90 by Sybille Ruge
CRIME FICTION IN TRANSLATION
First place: Die Aosawa Morde (The Aosawa Murders) by Riku Onda, translated by Nora Bartels
Second place: Die Knochenleser (The Bone Readers) by Jacob Ross, translated by Karin Diemerling
Third place: Wie die einarmige Schwester das Haus fegt (How the One-Armed Sister Sweeps Her House) by Cherie Jones, translated by Karen Gerwig
[Thanks to Cora Buhlert for these stories.]