The recipients of the 2020 Prix Imaginales were revealed on May 15.
The Prix Imaginales recognize the best works of fantasy of the year published in France in six categories, with a prize of 1,000 euros for the first five categories and 500 euros for the last two.
Catégorie roman francophone / French novel
Catherine DUFOUR, Danse avec les lutins (L'Atalante)
Catégorie roman étranger traduit / Foreign Novel translated into French
Marina and Sergueï DIATCHENKO, Vita Nostra – Les Métamorphoses 1 (L'Atalante) Translated into French by Denis SAVINE
Catégorie jeunesse / Youth category
Flore VESCO, L'Estrange malaventure de Mirella (L'École des loisirs)
Catégorie illustration / Illustration
François BARANGER, Les Montagnes hallucinées 1 (Bragelonne)
Catégorie nouvelle / Short Story
Thomas GEHA, Chuchoteurs du dragon et autres murmures (Elenya)
Catégorie prix spécial du Jury / Special Jury Award
S.T. JOSHI, Lovecraft je suis providence tomes 1 et 2 (ActuSF)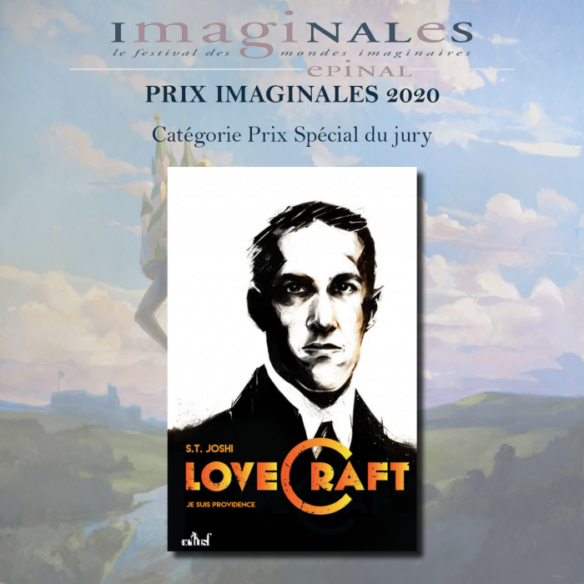 A jury composed of critics, journalists and specialists selected the nominees: Jacques Grasser (Président), Stéphane Wieser (Directeur du Festival), Christophe de Jerphanion, Natacha Vas-Deyres, Lloyd Chéry, and Frédérique Roussel.
The awards were announced online instead of at Imaginales, the Festival of the Imaginary Worlds in Épinal, France because it is one of the myriad events cancelled due to the coronavirus outbreak.
[NOTE: The Prix Imaginales is a different award than the Grand Prix de l'Imaginaire.]