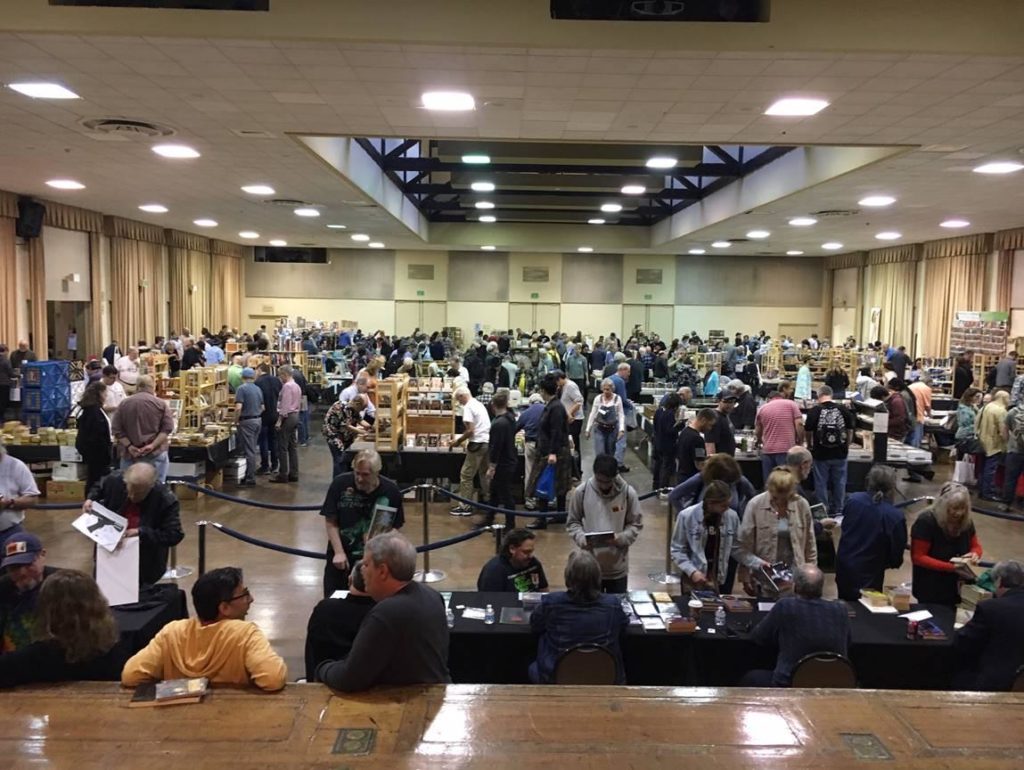 Lots of well-known writers and artists came and signed at last Sunday's LA Vintage Paperback Show. Robert Kerr shot these photos (below) of some of the participants.
Richard Lupoff, Sunni Brock, William F. Nolan, Jason Brock.

Larry Niven, Steven Barnes

Stephen Woodsworth, Tom Lesser (host), Kelly Dunn

Larry Niven, RIchard Pini, Wendy Pini.

Signing authors visible: Tim Powers, Bruce Kimmel, Richard Christian Matheson.