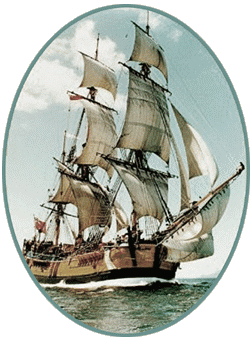 The Endeavour Award for books published in 2022 was presented on November 10 at OryCon 43. The winner is:
Sara A Mueller, for The Bone Orchard (Tor).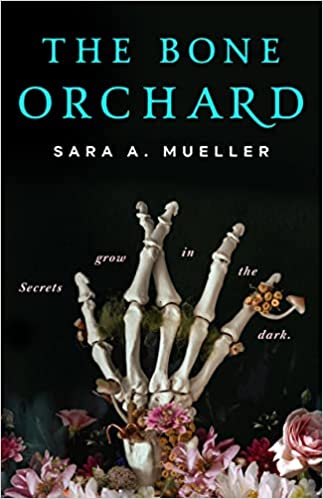 The award encourages the growth of literature in the field and recognizes works of excellence by Pacific Northwest authors. It is named for H.M. Bark Endeavour, the ship of Northwest explorer Capt. James Cook. It is accompanied by a grant of $1,000.
The winning entry was selected by judges Deborah Ross, Brenda Cooper, and Meg Elison. Each of the judges offered praise for the winner:
Meg Elison: "This was a tough decision, but in the end gorgeous sentence-level writing made the difference. The Bone Orchard is a stunning debut and a show of force from a new talent who doubtless has a treasure trove of stories yet to share."
Brenda Cooper: "The Bone Orchard is a delightful, complex tale that feels both familiar and strange. A beautiful novel rich with description, sprinkled with surprise, and full of feeling. This was a very hard decision. The Pacific Northwest is rich with brilliant writers. In addition to the winning novel, the finalists included a book in a personal favorite series by a favorite writer, a creepy and complex debut, and a haunting dark historical fantasy. This was a strong set of finalists. I wish all of the books, and writers, well."
Deborah Ross: "With a style reminiscent of Tanith Lee, Sara A. Mueller spins a tale of magic, identity, politics, and hidden pain. We know that severe early trauma increases the risk of dissociative identity disorder, formerly called multiple personality. Suppose, then, that it were possible to create a synthetic version of yourself, using bones grown on trees, for example, a "you" that would bear that unbearable pain? Or take your shame upon herself? At what point would you cease to be you? How many aspects of yourself must you lose to become someone else, and what would be left? From the very first pages, I was enthralled by The Lady, Charm, Pain, Pride, Shame, and Justice, and how they each survived (or perished) in the ruthless, often lethal game of magical politics. I especially loved how each found a wellspring of compassion in her burden, especially Pain. The unexpected love story was like a chocolate left on my pillow."
Sara A. Mueller writes speculative fiction in the Pacific Northwest, "where she lives with her family, numerous recipe books, and a forest of fountain pens."
The other Endeavour Award finalists were:
Leech, by Hiron Ennes (Tor.com)
Be The Serpent, by Seanan McGuire (DAW)
Spelunking Through Hell, by Seanan McGuire (DAW)
The Wild Hunt, by Emma Seckel (Tin House)
Submissions will soon open for the Endeavour Award for books published in 2023. To enter, contact Jim Kling at jkling (at) gmail (dot) com for submission instructions. Eligible entries are (1) science fiction or fantasy works of 40,000 words or more, or single-author collections of short fiction (2) by an author or authors whose legal or physical residence was in the Pacific Northwest [Alaska, Oregon, Washington, Idaho, The Yukon, and British Columbia] when the publisher accepted the book; and they must affirm that they wrote the majority of the book while living in the Pacific Northwest. See full information on the Endeavour Award web page.