(1) TOP PEOPLE. Writer Ted Chiang, filmmaker Lilly Wachowski, manga creator Rootport, and artist Kelly McKernan are some of the recognizable names who are not CEOs or scientists on TIME's list of "The 100 Most Influential People in AI 2023".
(2) COLLATERAL DAMAGE OF LISTS. "Here we go again. Another badly skewed list of fantasy books recommended for newcomers" – Juliet E. McKenna tees off. Which list? I don't know, but they keep coming along.
Must be a day with a Y in it. Yes, well-informed readers are pushing back against this particular dated, limited and male-dominated list, and no, I'm not going to link to it and argue the toss over every title. There's a wider point to be made.

Women SF&F writers don't take these best-of lists, these recommended-for-award-nominations and shortlists, these articles and review columns that erase us 'personally'. We object because they damage us professionally. The same is true for every under-represented group excluded from these lists. And yes, the male authors writing the progressive, informed and thought-provoking SF&F which is being ignored have a right to feel aggrieved as well.

When newcomers to fantasy fiction see the most easily-found review coverage and online discussion is all about grimdark books from big publishers, with stories about blokes in cloaks, written by authors like Macho McHackenslay, that's what they will buy. Or they will be completely put off and go elsewhere in search of fiction where they see themselves and their concerns represented. They will never know what they're looking for can be found in SF&F.

Either way, six months down the line, the big publisher's accountants at head office look at the sales figures and see Macho McHackenslay is one of their bestsellers. The order goes out to ask literary agents for more of the same. Because big publishing is a numbers game, and it skews towards repeating successes rather than promoting innovation.

Meantime, an editor will be arguing the case to give another contract to P.D.Kickassgrrl. He insists the body count and hardcore ethics of P.D.Kickassgrrl's excellent work will surely appeal to Macho McHackenslay fans, as well as whole lot of other readers. Unfortunately her sales aren't nearly as good, because her books get far fewer reviews and other mentions. Genre magazines and blogs can have a similar skew towards established successes, arguing they have to review the books people are actually buying, because those are the writers readers are clearly interested in. The self-referential and self-reinforcing circle is complete….
(3) NATIONAL BOOK AWARD LONGLISTS ROLLING OUT. The 2023 National Book Award Longlist for Translated Literature includes one work of genre interest – Bora Chung's collection Cursed Bunny.
Translated Literature
Devil of the Provinces by Juan Cárdenas and translated from the Spanish by Lizzie Davis (Coffee House)
Cursed Bunny by Bora Chung and translated from the Korean by Anton Hur (Algonquin)
Beyond the Door of No Return by David Diop and translated from the French by Sam Taylor (FSG)
Kairos by Jenny Erpenbeck and translated from the German by Michael Hofmann (New Directions)
The Words That Remain by Stênio Gardel and translated from the Portuguese by Bruna Dantas Lobato (New Vessel)
No One Prayed Over Their Graves by Khaled Khalifa and translated from the Arabic by Leri Price (FSG)
This Is Not Miami by Fernanda Melchor and translated from the Spanish by Sophie Hughes (New Directions)
Abyss by Pilar Quintana and translated from the Spanish by Lisa Dillman (World Editions)
On a Woman's Madness by Astrid Roemer and tanslated from the Dutch by Lucy Scott (Two Lines)
The Most Secret Memory of Men by Mohamed Mbougar Sarr and translated from the French by Lara Vergnaud (Other Press)
(4) STURGEON SYMPOSIUM. The full schedule for the 2nd Annual Sturgeon Symposium has been posted at the link. Shows the in-person and several virtual program items. Optional registration available.
(5) HWA'S NEW EXECUTIVE DIRECTOR. Maxwell I. Gold has been installed as Executive Director of the Horror Writers Association, replacing Brad Hodson who served the HWA for ten years as Administrator.
…The HWA Hiring Committee saw a robust pool of twenty applicants and conducted six interviews in the organization's first executive search. As HWA President and member of the hiring committee, John Lawson noted:

"This Executive Director search was a first for the HWA, and while I expected interest in the job opening, I had no idea we'd garner the attention of such strong applicants, including those outside the HWA community. Having worked closely with Maxwell, both as Treasurer and as Interim Executive Director, I've witnessed firsthand his creative problem-solving and know our membership—and volunteers—will benefit from his efforts. I couldn't be more thrilled with the outcome of this process and am proud to serve alongside Maxwell."

Gold has served on the Board of Trustees for two years as Treasurer and will remain a non-voting member of the Board in his new role as Executive Director. Effective immediately, Michael Knost, currently running unopposed, will assume the role and responsibility of the Office of Treasurer for the Horror Writers Association….
(6) BATTLESTAR GALACTICA PICKET LINE. You're invited to drop by on September 21.
(7) THAT SINKING FEELING. [Item by Danny Sichel.] Mickey Ralph, the lead designer for Good Omens, posted to Twitter about some logistical problems that resulted from there being a second season. Thread starts here.
(8) FOR ALL MANKIND SEASON 4. Collider unpacks "'For All Mankind' Season 4 Teaser". The show returns November 10 on Apple TV+.
In previous seasons, For All Mankind explored space exploration's impact on political and cultural landscapes in different eras, from the 1970s Moon mission to the 1980s Cold War competition for lunar resources. Season 3 saw a race to conquer Mars, leading to a climactic finale.

Launching into the new millennium, Happy Valley has made remarkable strides over the past eight years since Season 3. It has rapidly expanded its presence on Mars, transforming former adversaries into valuable partners. Fast forward to 2003, and the primary focus of this space program has shifted towards capturing and mining extraordinarily precious, mineral-rich asteroids that have the potential to reshape the destinies of both Earth and Mars. However, underlying tensions among the inhabitants of the sprawling international base now jeopardize everything they have worked so diligently to achieve.
Here's a clip of the show's "Helios Recruitment" commercial.
Rocketing into the new millennium in the eight years since Season 3, Happy Valley has rapidly expanded its footprint on Mars by turning former foes into partners. Now 2003, the focus of the space program has turned to the capture and mining of extremely valuable, mineral-rich asteroids that could change the future of both Earth and Mars. But simmering tensions between the residents of the now-sprawling international base threaten to undo everything they are working towards.
(9) TODAY'S BIRTHDAYS.
[Compiled by Cat Eldridge.]
Born September 14, 1919 — Claire P. Beck. He was a reclusive fan known as the Hermit of Lakeport, California was active in the 1930s. Editor of the Science Fiction Critic fanzine which published in four issues the first work of criticism devoted to American SF: "Hammer and Tongs," written by his brother, Clyde F. Beck. Their publishing house was Futile Press. (Died 1999.)
Born September 14, 1927 — Martin Caidin. His best-known novel is Cyborg which was the basis for The Six Million Dollar Man franchise. He wrote two novels in the Indiana Jones franchise and one in the Buck Rogers one as well. He wrote myriad other sf novels as well. Marooned was nominated for a Hugo at Heicon '70 but TV coverage of Apollo XI won that year. The Six Million Dollar Man film was a finalist for Best Dramatic Presentation at Discon II which Woody Allen's Sleeper won. (Died 1997.)
Born September 14, 1944 — Rowena Morrill. Well-known for her genre art, she is one of the first female artists to impact paperback cover illustration. Her notable works include The Fantastic Art of Rowena, Imagine (French publication only), Imagination (German publication only), and The Art of Rowena.  Though nominated for the Hugo four times, she never won, but garnered the British Fantasy Award, and the World Fantasy Award for Lifetime Achievement. She also did the three covers you see here for the Recorded Books edition of The Lord of The Rings. OGH's obituary for her is here. (Died 2021.)
Born September 14, 1950 — Michael Reaves. A scriptwriter and story editor to a number of Eighties and Nineties animated television series, including Batman: The Animated Series, Disney's Gargoyles He-Man and the Masters of the Universe, Smurfs, Space Sentinels, Star Wars: Droids and The Transformers. Live action wise, he worked on Next Generation, Sliders, Swamp Thing, original Flash and Young Hercules. He also worked on two of my favorite animated Batman films, Batman: Mask of the Phantasm and Batman: Mystery of the Batwoman. (Died 2023.)
Born September 14, 1961 — Justin Richards, 62. Clute at ESF says "Richards is fast and competent." Well I can certain say he's fast as he's turned out thirty-five Doctor Who novels which Clute thinks are for the YA market between 1994 and 2016. And he has other series going as well! Another nineteen novels written, and then there's the Doctor Who non-fiction which runs to over a half dozen works. He writes mainly Doctor Who novels with thirteen, so from the Eighth through the Thirteenth Doctor so far, and Creative Consultant for the BBC Books range of Doctor Who novels. He's written novels with Professor Bernice Summerfield as the protagonist as well. And written more SF that aren't Whovian than I could possibly list here. One such series is, as EoSF notes, "the Invisible Detective sequence, beginning with The Paranormal Puppet Show (2003; vt Double Life 2004), consists in each case of two stories: one set in the 1930s, where the four young protagonists solve sf and fantasy mysteries; the other set in the contemporary world, where a parallel tale is told."
Born September 14, 1972 — Jenny T. Colgan, 51. Prolific writer of short stories in the Whovian universe with a baker's dozen to date with several centered on River Song. She novelized "The Christmas Invasion", the first full Tenth Doctor story. She has two genre novels, Resistance Is Futile and Spandex and the City.
(10) COMICS SECTION.
Wrong Hands mashes up kids' programming with a famous horror story.
Wrong Hands also shows the varieties in the "film school of fish".
(11) EMBROIDERED WORLDS KICKSTARTER PURSUES STRETCH GOALS. The Kickstarter for the "Embroidered Worlds" English translation of Ukrainian SFF is now funded as far as all stories are concerned, but now they're working on stretch goals for illustrations and other features. Donors who support this for as little as $1 which will receive a copy of the ebook. There are just over two weeks left in the Kickstarter that will benefit not only Ukrainian writers but, it is hoped, Ukrainian illustrators.
There are several guest blogs for the Kickstarter, including this one by Michael Burianyk on "Why do we need Ukrainian stories?".
… Because the origins of Ukraine's cultural and political capital Kyiv are lost in the shades of unrecorded time, they are fought over by competing storytellers. To this day, historians speculate and argue and create their own legends about who and when and why. And Kyiv was for a large part of its story a post-apocalyptic city: It lay in ruins, its spectacular architecture burnt and rotting, its population ravaged and scattered — a perfect breeding ground for ghosts and angst.
Ukraine was a place of conflict, in many ways still unresolved, between the Pagan and the Christian. Priests of the new god ensured that the old, some might say more interesting, beliefs were not written down. Prince Volodymyr, the Red Sun of legend, had the wooden idol of Perun flogged and dragged into the Dnipro to drown, and one imagines that his ghost still wanders the hills of the city along with his divine siblings, Dazhbog, Stribog, and Simargl, who still haunt the wooded ravines and forests of the country — as do many other fantastic and terrible beings.

The country saw, through the centuries, hordes and armies and emperors and commissars — not so different and no more understandable than demons and invading space invaders. Ukraine saw fire and sword wielded by abominable aliens; destruction visited over terrified generations and without warning. The Ukrainian people created their own interesting champions through these times. Stories of its protectors: Volodymyr of legend again and other bogatyry, were told for consolation. Legends of the Kozaks were examples of the spirit of independence of the people and their need for liberty that permeates their souls to this day….
(12) WHERE TO SEE THE CHINESE SERIES THREE-BODY PROBLEM. Seattle PBS station KCTS 9 is going to be running the Chinese-language version of the Three-Body Problem TV series (with English subtitles). Members can stream the first episode now, and the full series starting September 23. Will it be shown on any other PBS stations? My search on the main PBS website didn't find it, nor another search on LA PBS station KCET. Let me know if it shows up anywhere else. But you could always become a member of the Seattle station and get access to it.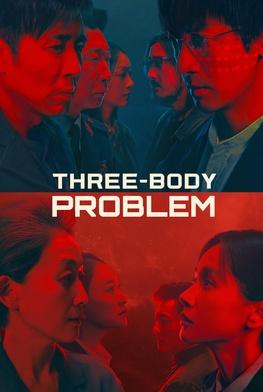 (13) MISSED THE WINDOW. "Stan Lee's Estate Loses Yearslong Elder Abuse Lawsuit Against Former Attorney on a Technicality" — The Hollywood Reporter has the story.
A messy legal battle initiated by Stan Lee's estate involving accusations of exploitation and elder abuse by the comic book legend's inner circle has concluded, with an arbitrator siding with Lee's former attorney that the lawsuit against him was brought too late.

The five-year legal saga was sparked by The Hollywood Reporter's investigation into Lee's estate, which chronicled allegations that people introduced into his life by his daughter, J.C., stole millions of dollars from him. This included Jerardo Olivarez, Lee's ex-business manager who was given power of attorney. Olivarez allegedly insisted that Lee retain Uri Litvak as his attorney for business dealings, but he didn't disclose a conflict of interest stemming from Litvak representing him in personal matters. A year after Olivarez was sued, Lee also named Litvak in the lawsuit calling the pair "unscrupulous businessmen, sycophants and opportunists" seeking to take advantage of him following the death of his wife.

A procedural defect in the lawsuit, however, led to Los Angeles Superior Court Judge Mark Epstein on Tuesday entering judgment in favor of Litvak after an arbitrator found in February that the statute of limitations to sue him had expired. Lee had a one-year window starting on April 12, 2018, when the complaint against Olivarez was filed, to also name Litvak in the lawsuit. Litvak was sued on April 18, 2018, five days passed the maximum allowable time to initiate legal proceedings….
(14) KGB READINGS. Ellen Datlow shared her photos from the September 13 Fantastic Fiction at KGB readings with Josh Rountree and Benjamin Percy.
(15) DIDN'T SEE THAT COMING. It was supposed to be a tautology until it wasn't.
(16) SF2 CONCATENATION RELEASES AUTUMN ISSUE. [Item by SF Concatenation's Jonathan Cowie.] The N. hemisphere's academic, autumnal edition of SF2 Concatenation is now up. Its contents are:
v33(5) 2023.9.15 — New Columns & Articles for the Autumn 2023
v33(5) 2023.9.15 — Science Fiction & Fantasy Book Reviews
v33(5) 2023.9.15 — Non-Fiction SF & Science Fact Book Reviews
Forthcoming: In November SF2 Concatenation will have the third of its four 'Best of Nature "Futures" short stories' of the year, and in December a pre-Christmas final one. If you are new to the site, these are short, one-page, SF stories. They're rather fun and well worth sitting down with a mug of tea/coffee for a few minutes read. (The Best of Nature "Futures" short stories link is to the SF2 Concatenation archive of past 'Best of' stories, so feel free to have a browse. Enjoy.)
(17) FUTURAMA TEASER. Animation World Network shares "Exclusive Clip: 'Futurama: The Prince and The Product'".
… Hulu has shared with AWN an exclusive clip from Futurama: The Prince and The Product, streaming Monday, September 18 – one of three mini-episodes slated this season that reimagine the series in a different style….

…In the new episode "The Prince and The Product," the crew members, reborn as toys, find themselves in life-and-death situations and, in our exclusive sneak peek clip, "Zoidberg Gets Left Behind" a plan is made to go to Saturn and the group decides to… you guessed it! Leave Zoidberg behind….
(18) REVISION QUEST. [Item by Andrew (not Werdna).] Rebecca Watson's video "The Long History Behind the Latest TikTok 'No Glasses' Scam" is about a recent Tik-Tok quack who is reviving the old Bates method – a bogus method to improve eyesight that turns up in Heinlein, Van Vogt and Pohl (and perhaps others).
[Thanks to Andrew Porter, John King Tarpinian, Chris Barkley, Andrew (not Werdna), Bruce D. Arthurs, Linda Deneroff, Michael Burianyk, Danny Sichel, Cat Eldridge, SF Concatenation's Jonathan Cowie, and Mike Kennedy for some of these stories. Title credit belongs to File 770 contributing editor of the day Soon Lee.]